Current Path: Home / Travel / USA / NW / NW201704JDFossil


US NorthWest 2017 Travel (4) - John Day Fossible Beds National Monument
Changde Wu 2017-11-22
US NorthWest 2017 Travel (4) - John Day Fossible Beds National Monument
John Day Fossible Beds National Monument in the iterior of Oregon is a must go place when you tour Oregon. Even you are not interested in fossils, you will be stuned by the landforms and the colorful hills. As a matter of facts, no one can see find a fossil in outside, they are all exibited in the museum. There are tree disconnected units in this monument. We only visited two of them due to limited time.
(1) Sheep Rock Unit
The main unit of John Day Fossible Beds National Monument, featured visitor center and museum, with beautiful scenary in the valley and over the hills, a lot of trails to explore.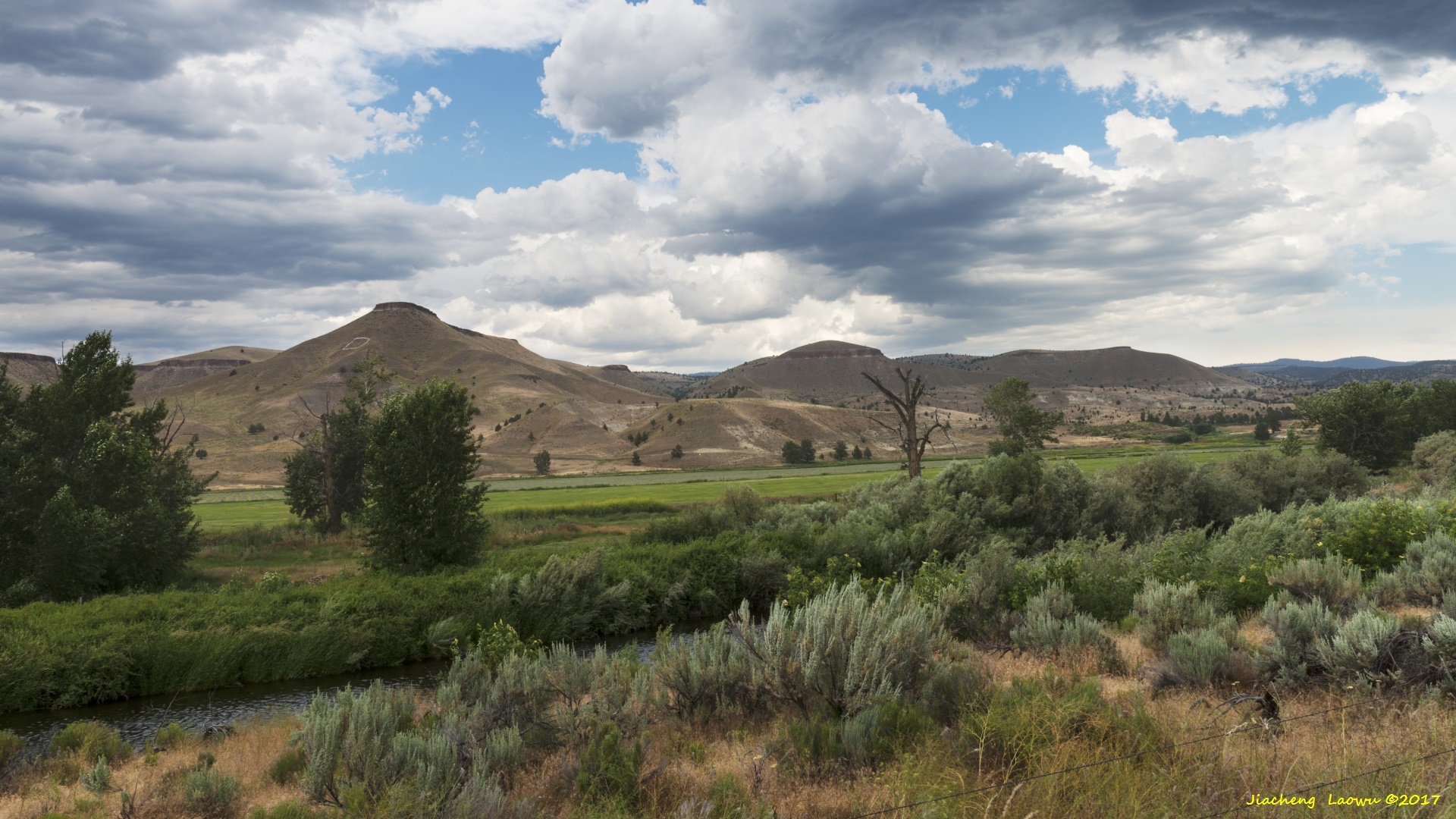 P1 The D sign in the top of the hill at Dayvile, in the John Day valley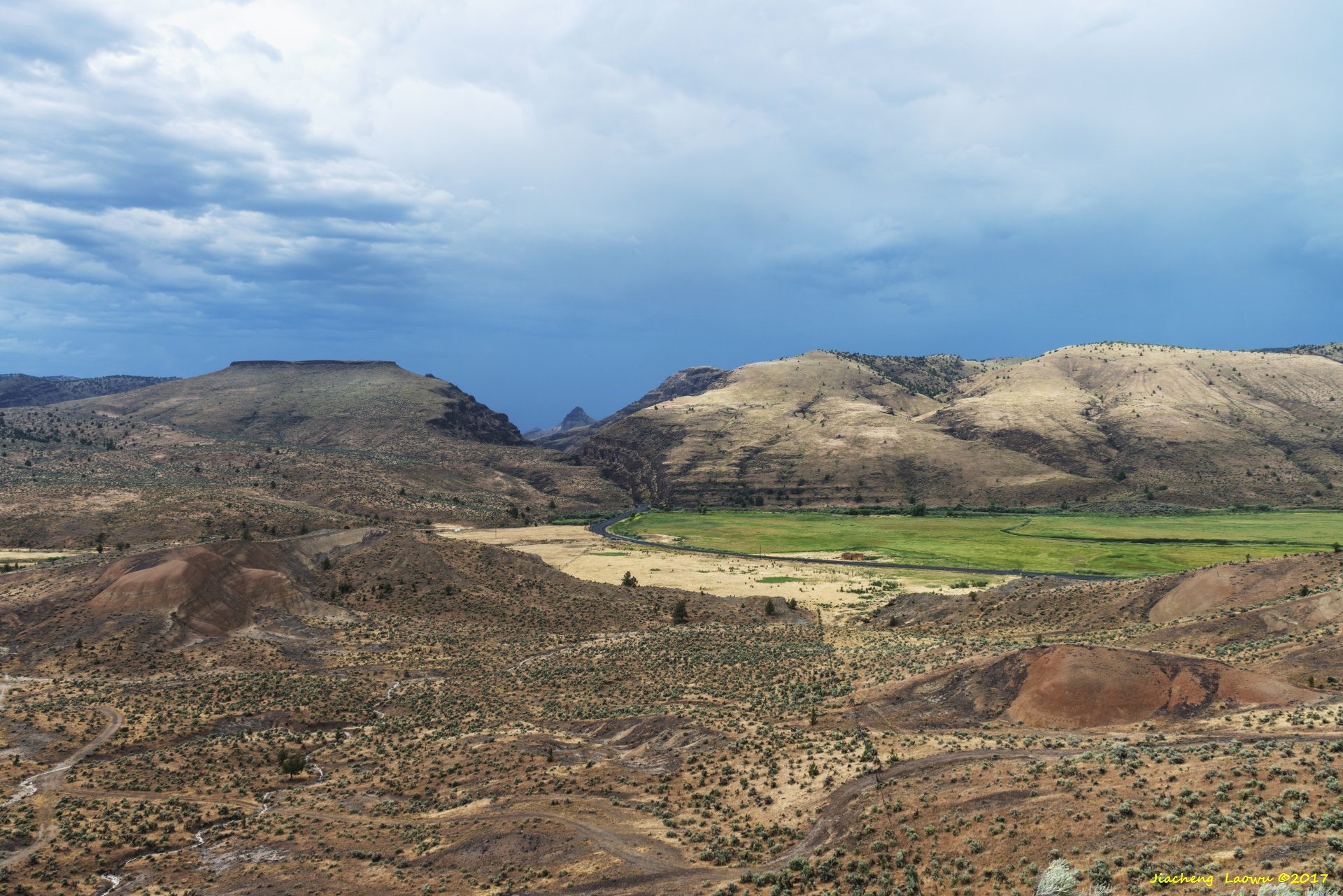 P2 The canyon viewed from Mascall overlook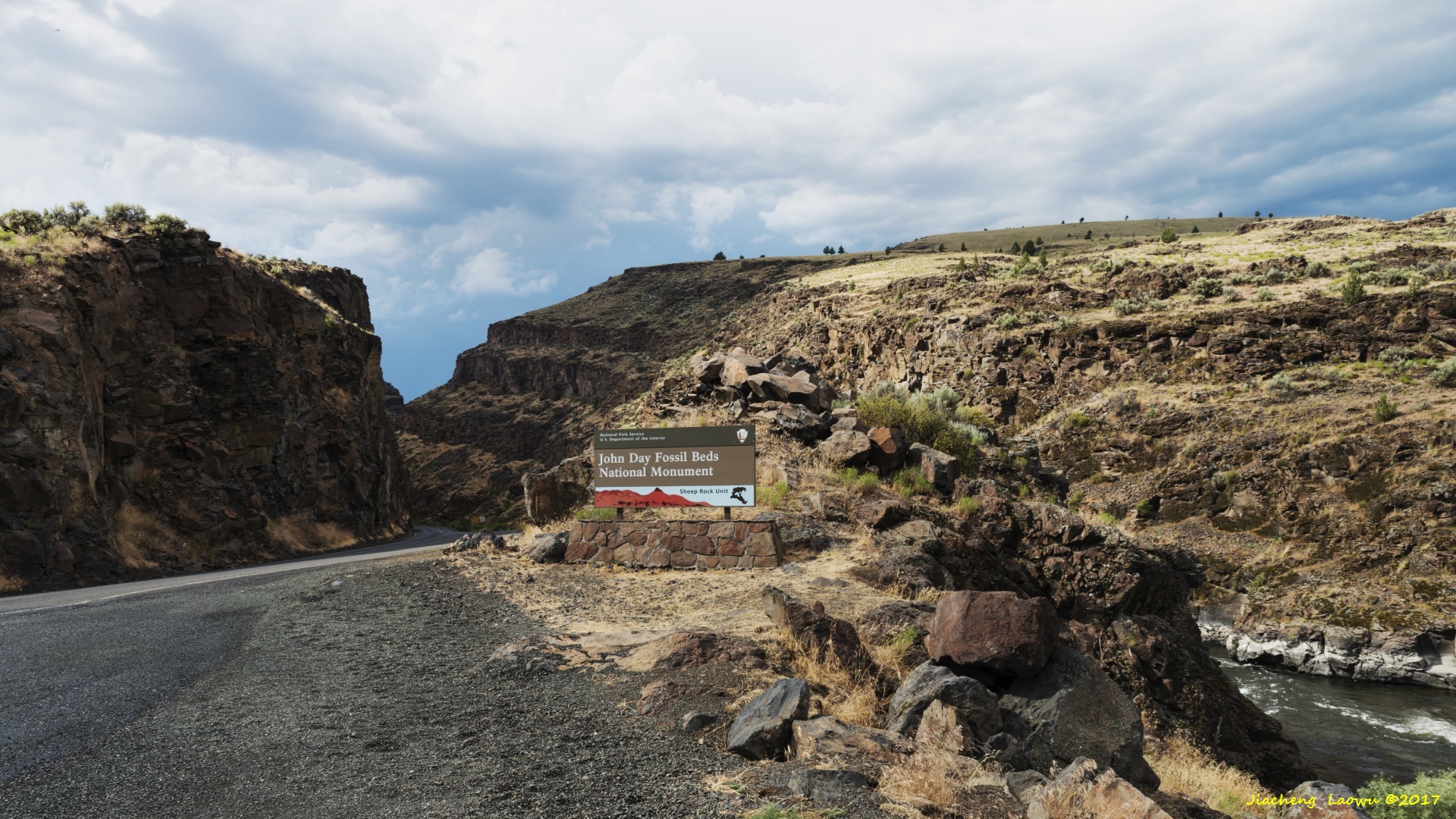 P3 The sign at the entrance of the canyon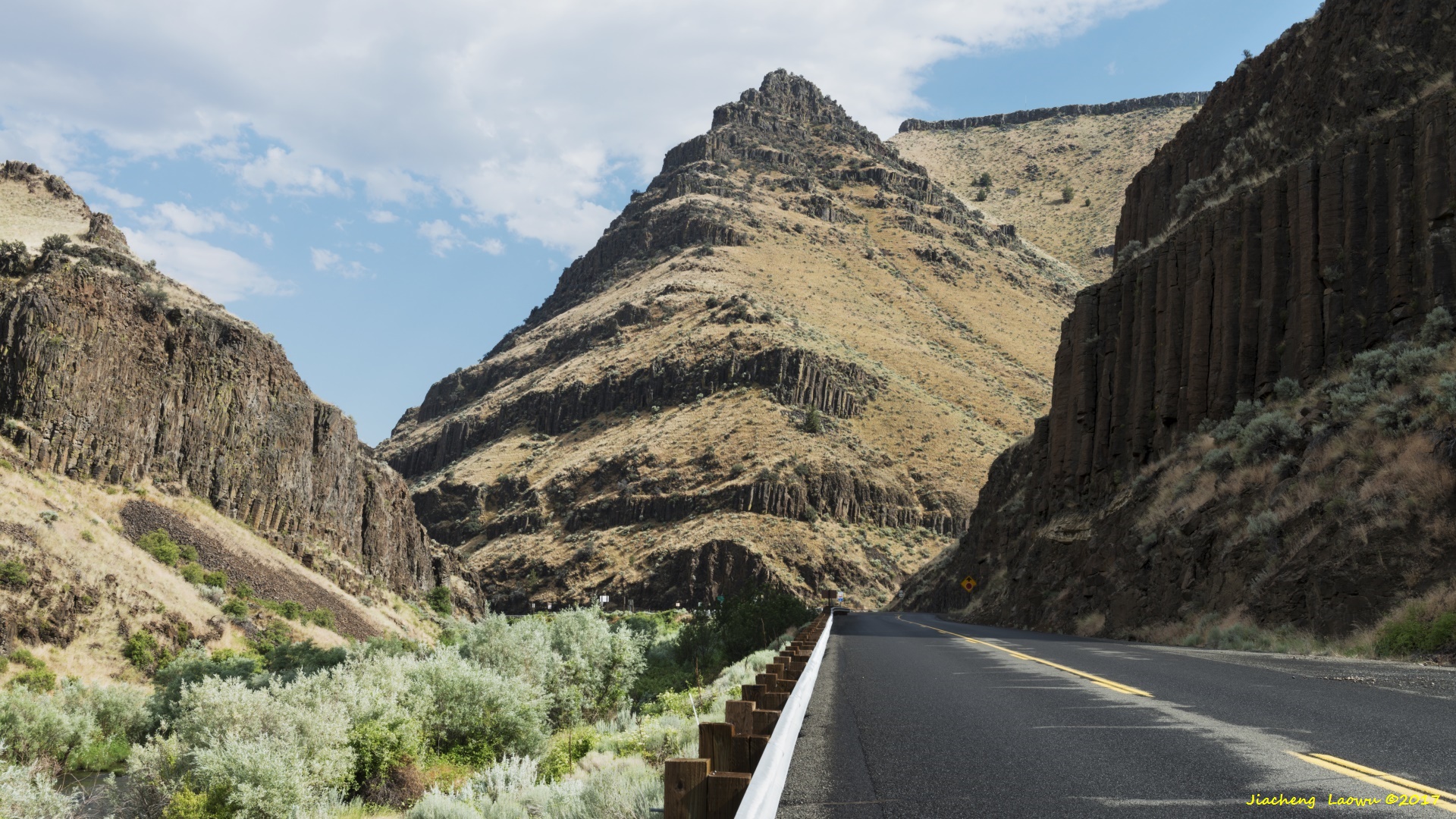 P4 Columnar joints in the baslat lava at the Picture Gorge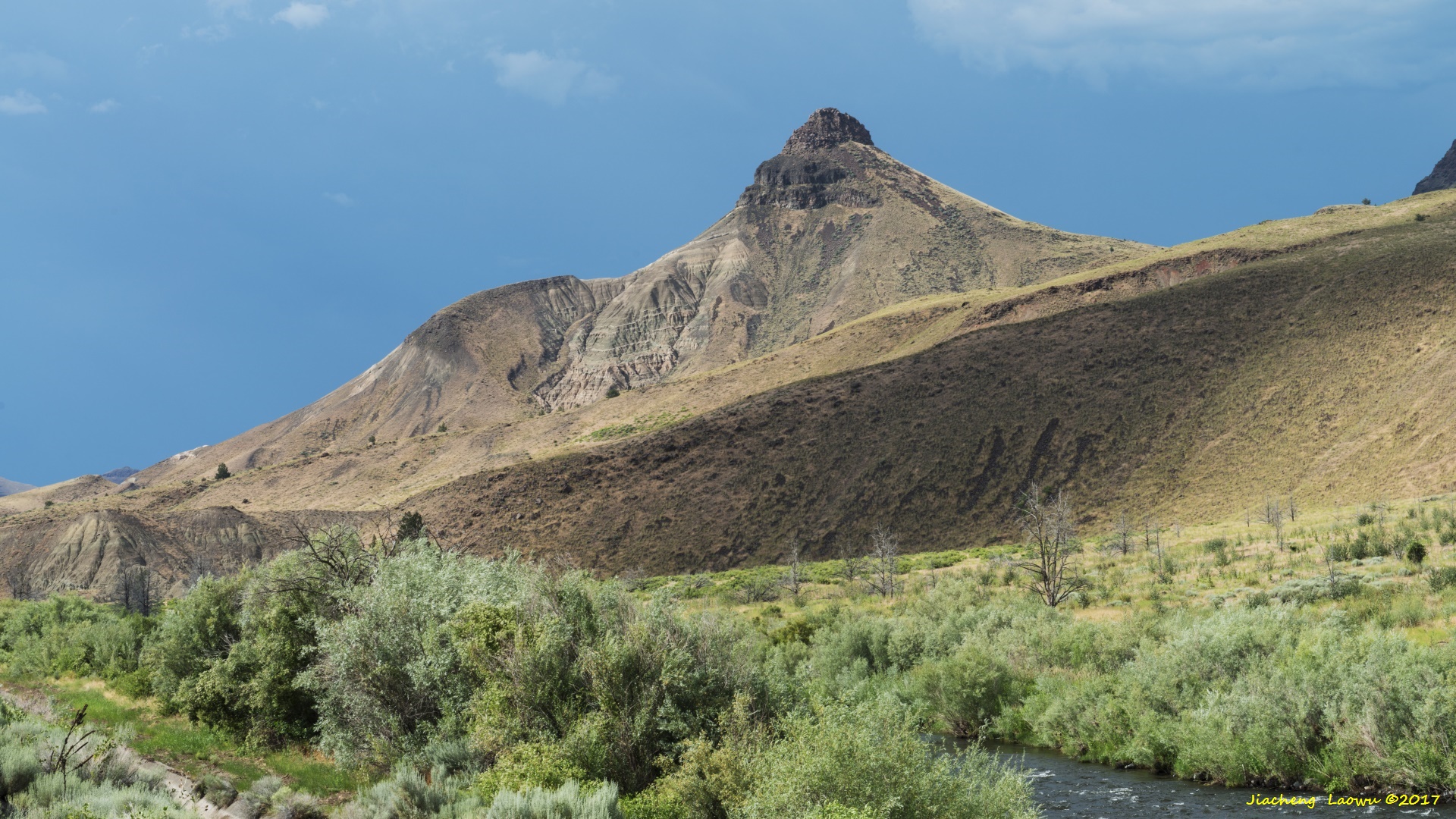 P5 Sheep Rock near the Visitor's Center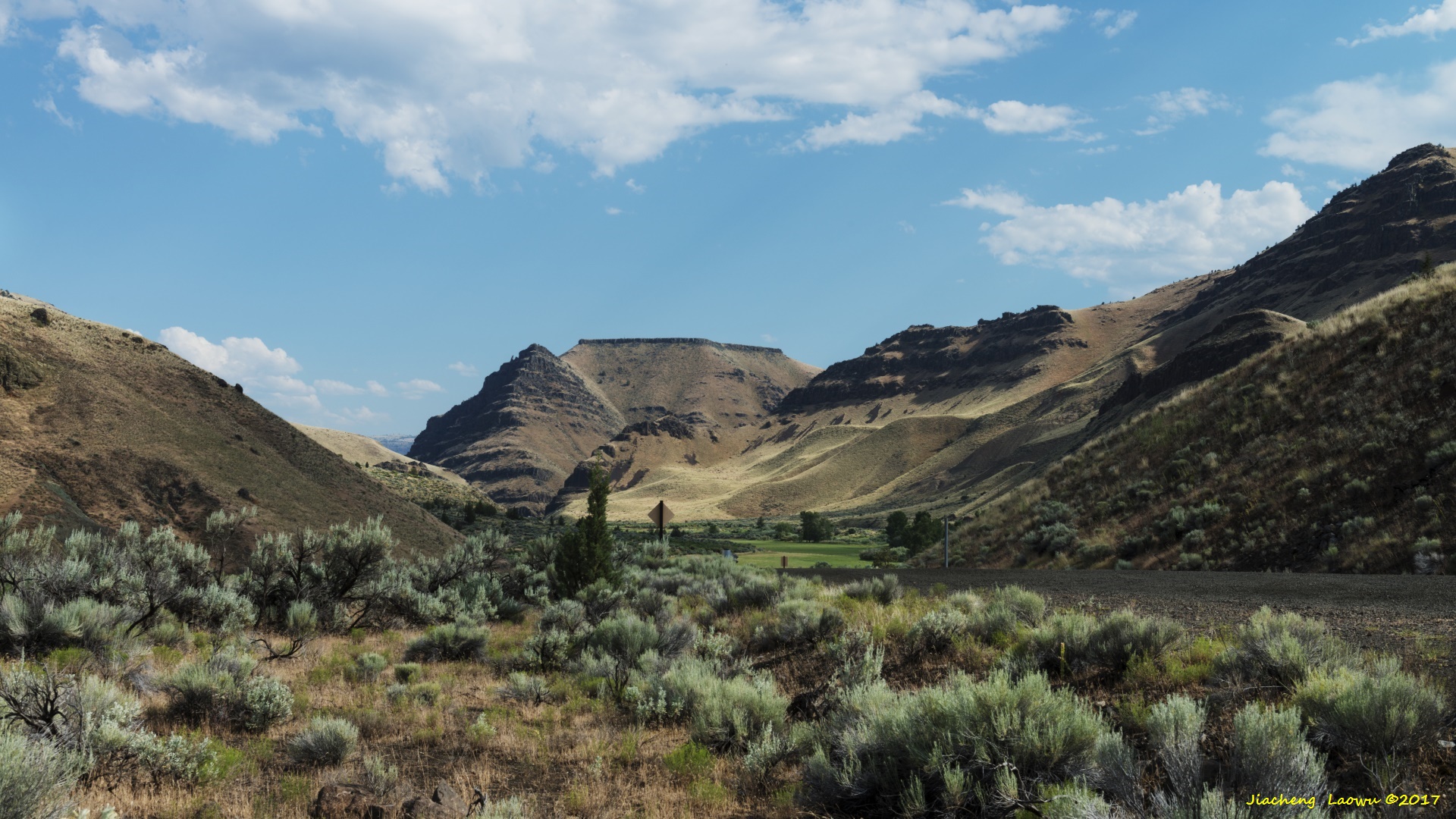 P6 Look back at Picture Gorge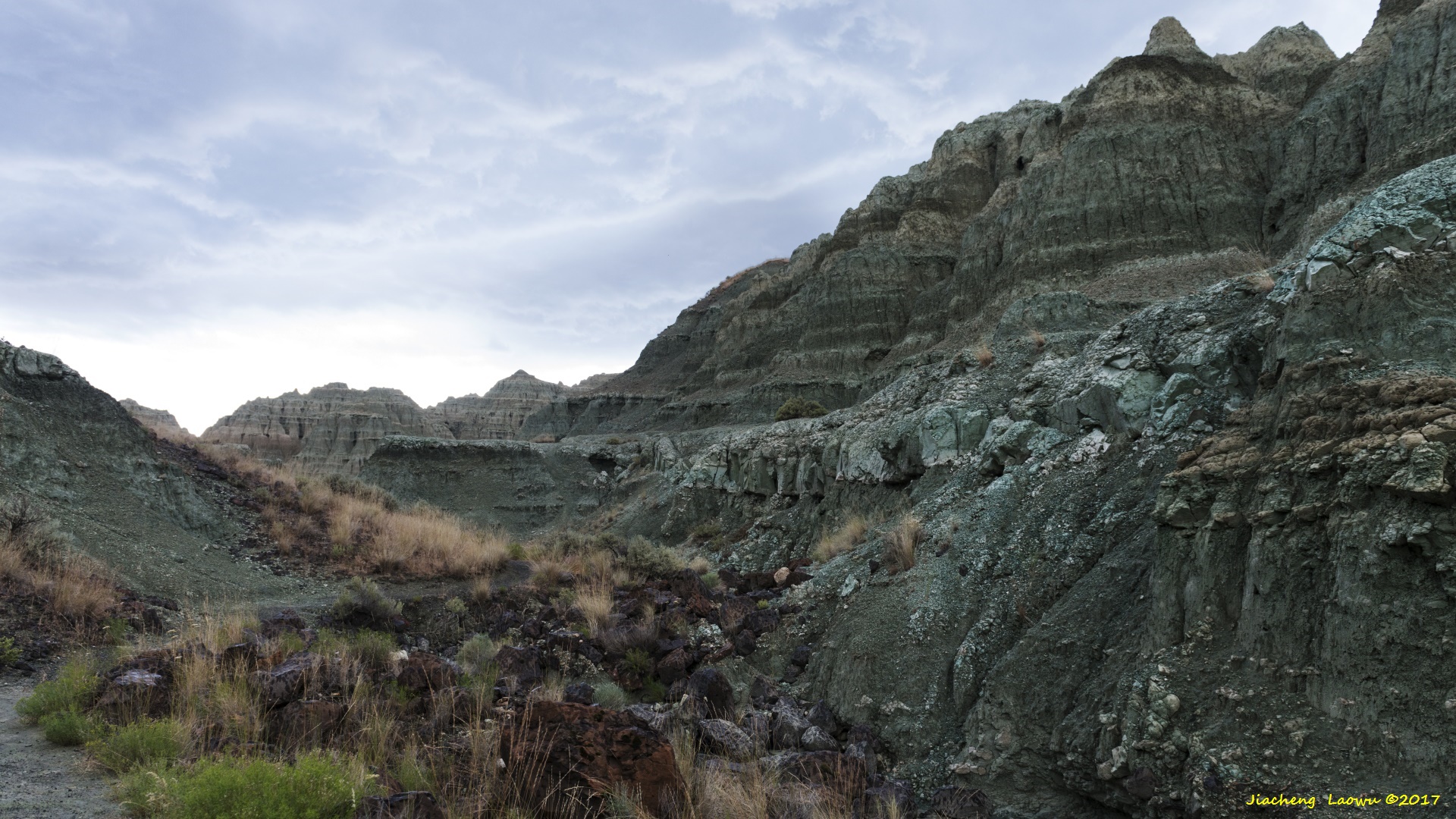 P7 Blue Basin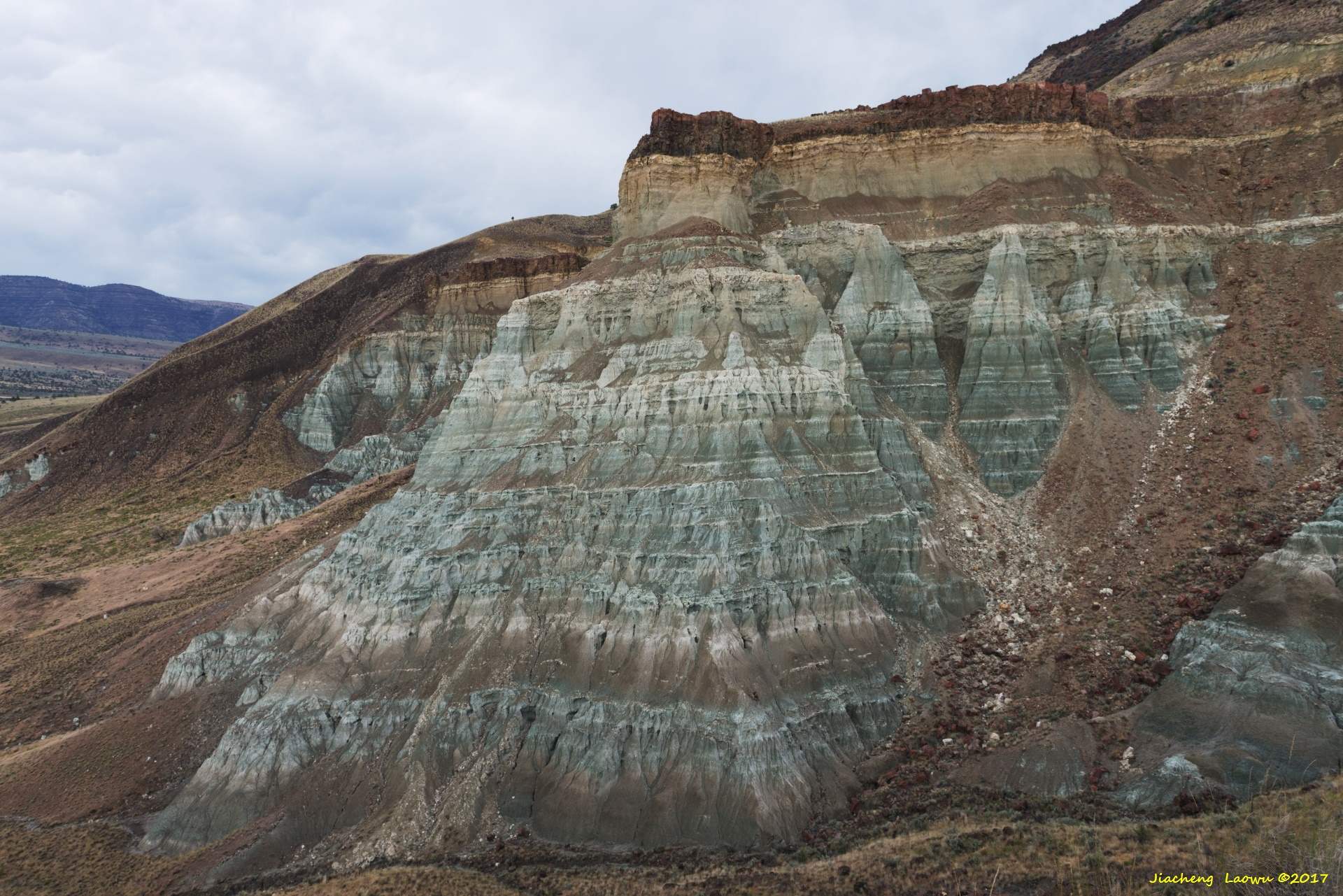 P8 Flood of Fire Trail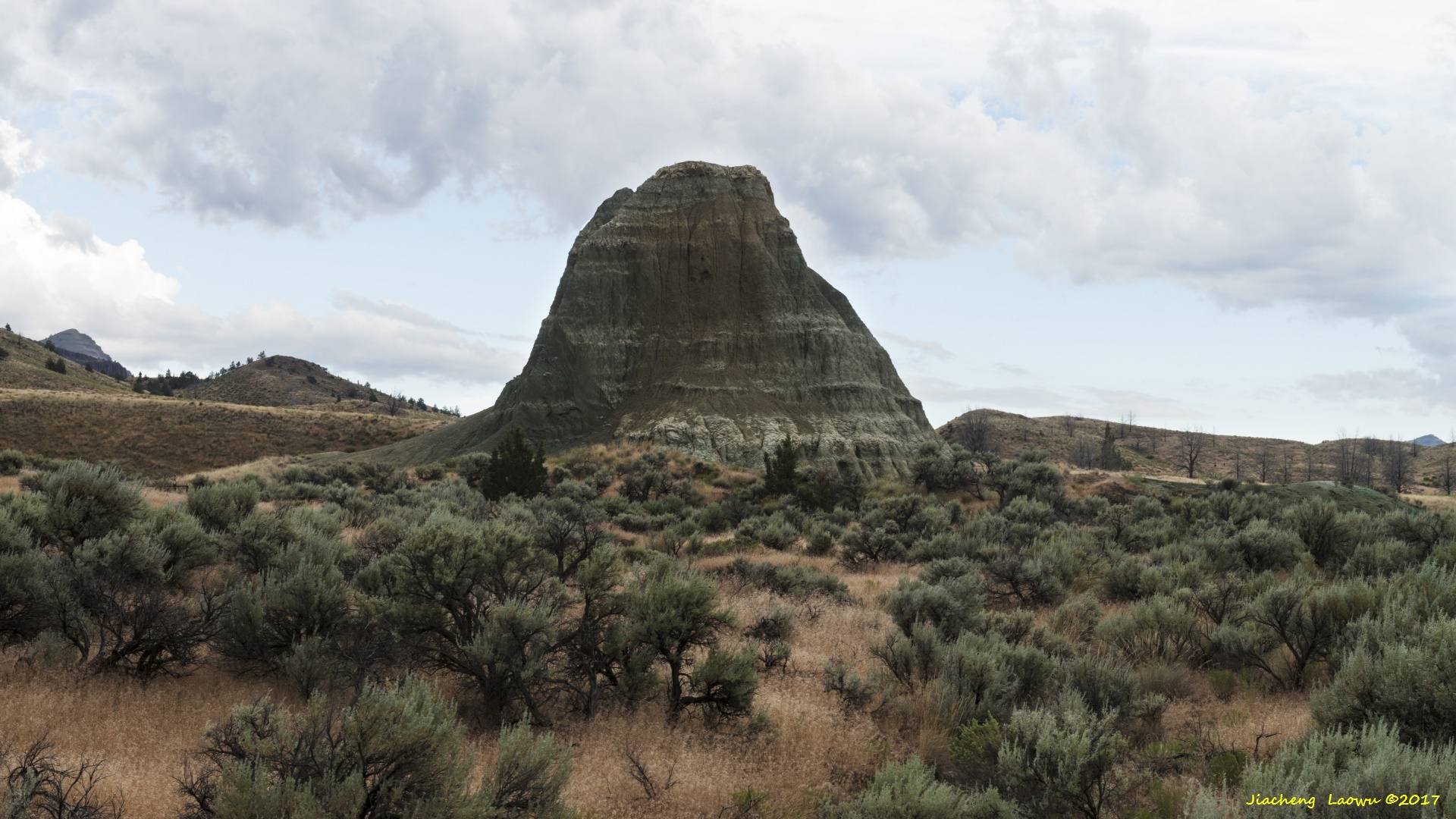 P9 A round hill at Flood of Fire Trail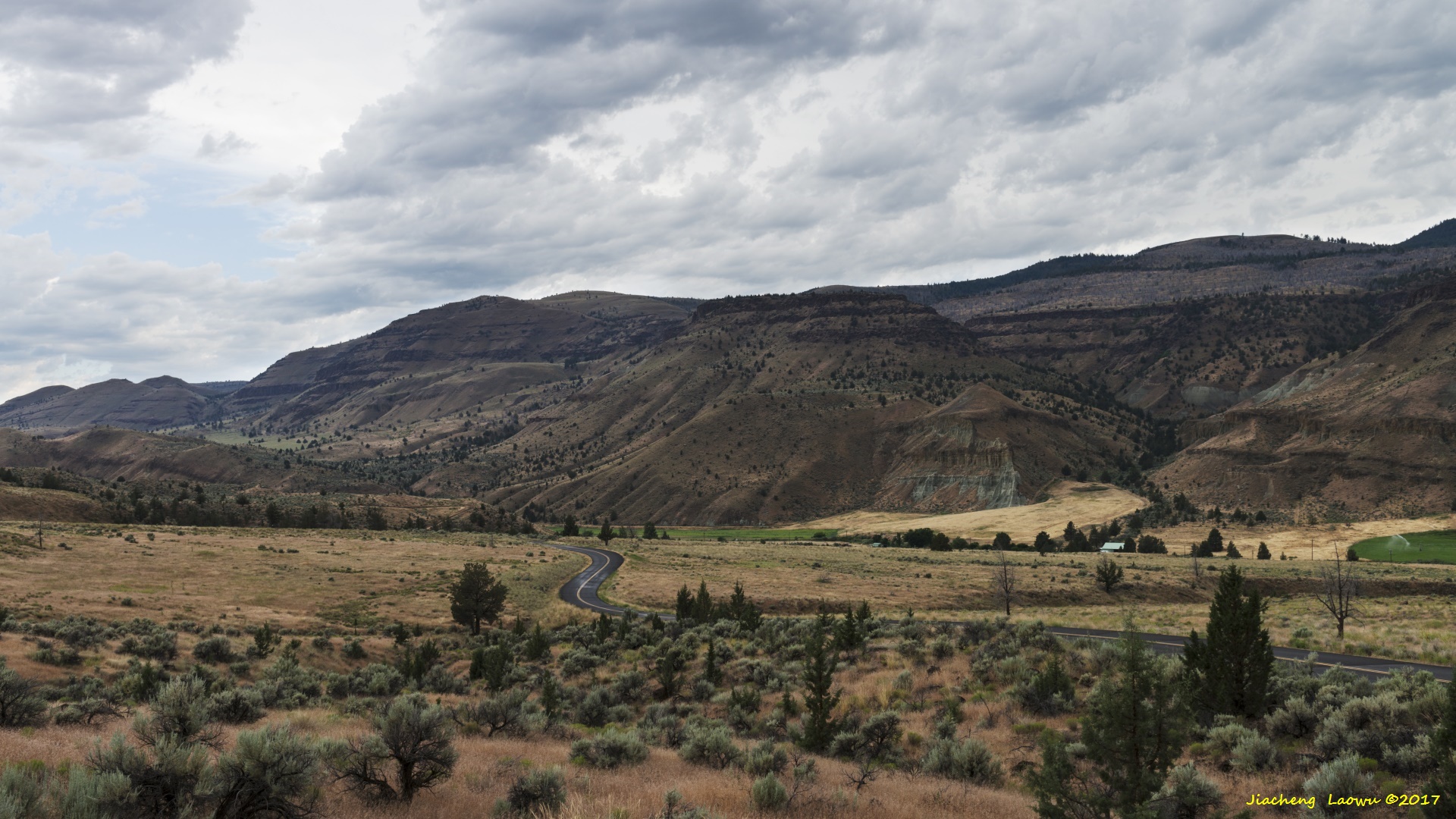 P10 The farm land in John Day valley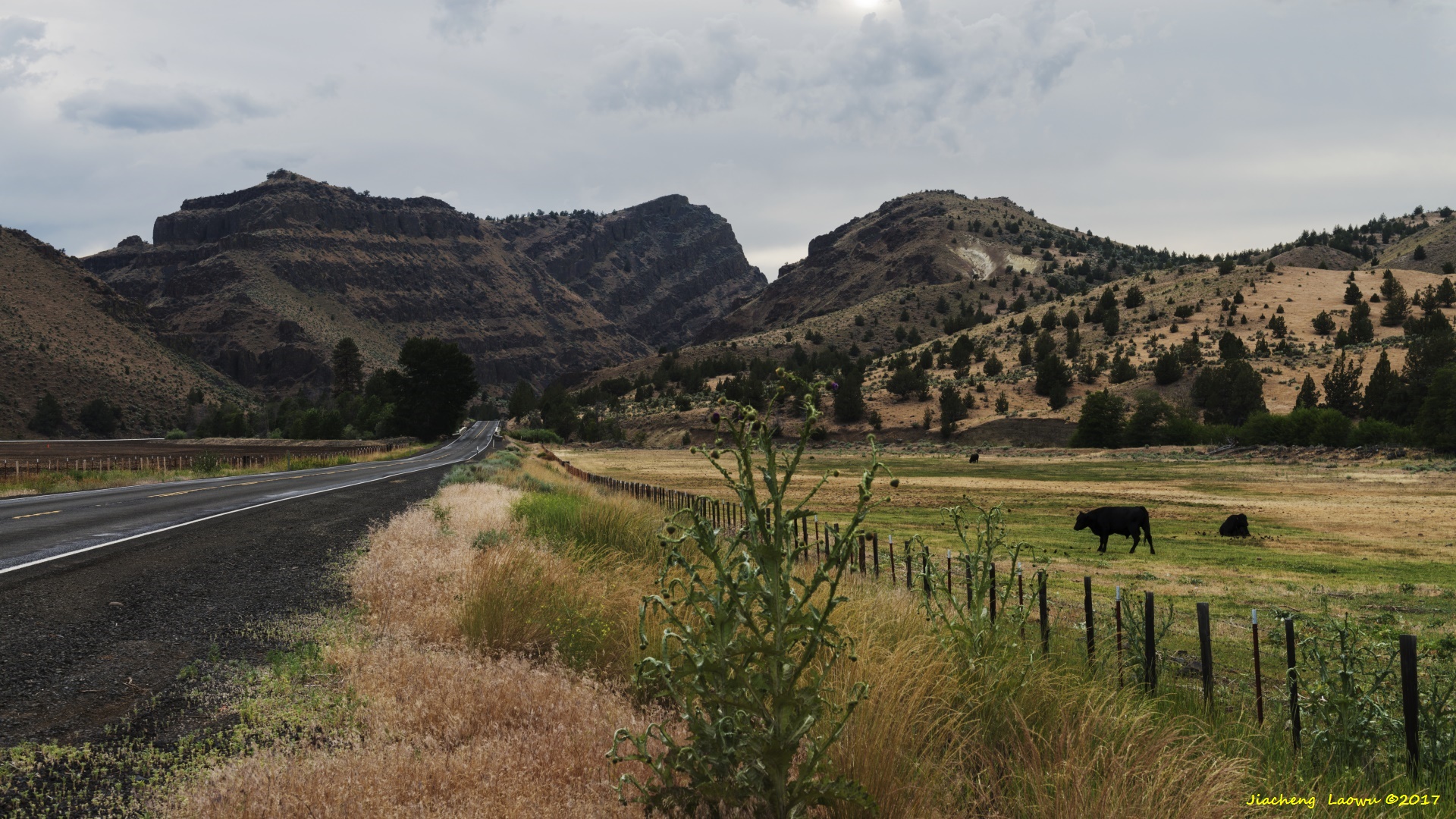 P11 John Day Valley
(2) Painted Hill
A unit 40 miles west of the Sheep Rock Unit, a place with amazing scenery.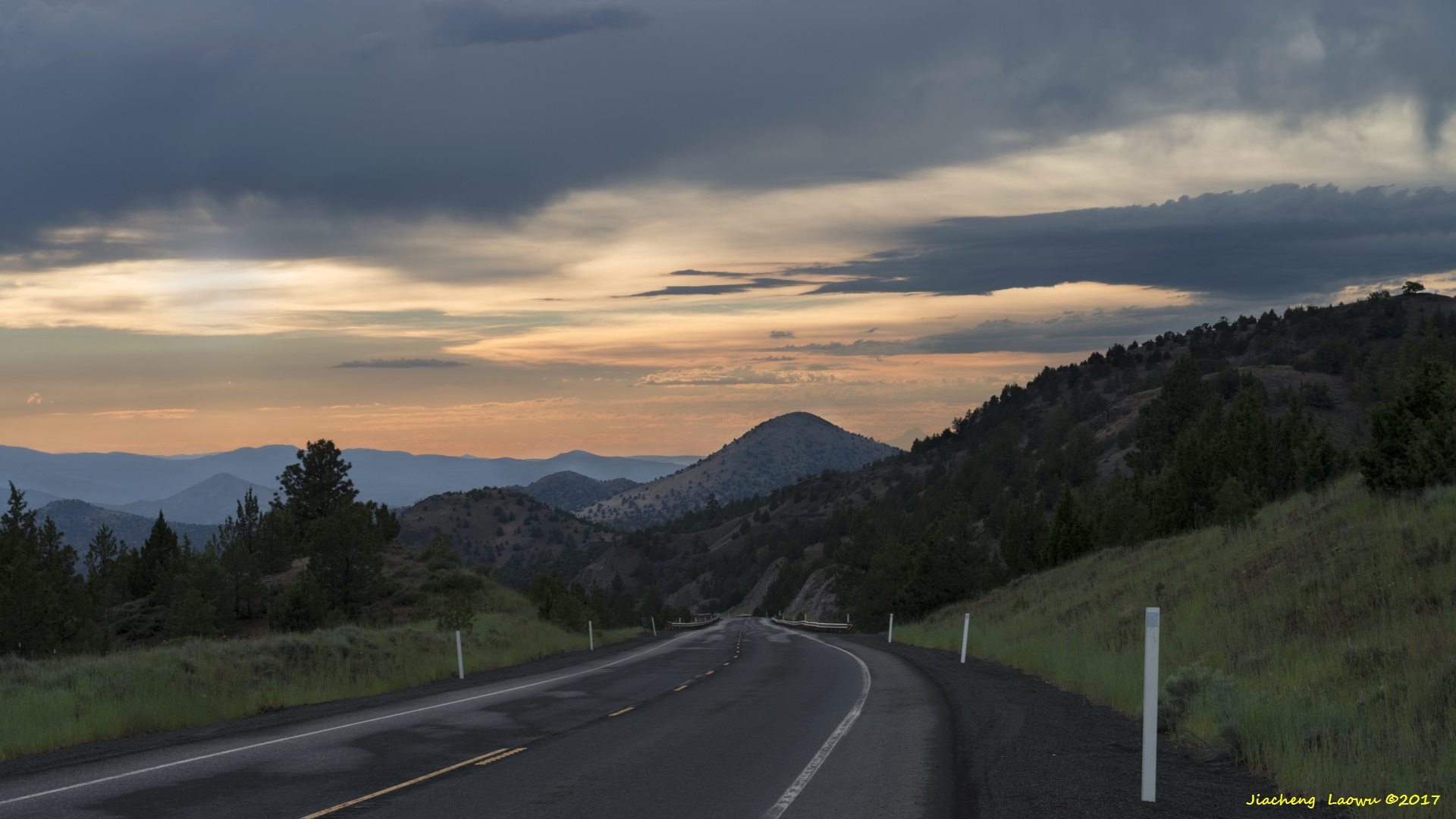 P12 The sunset on the way to Painted Hill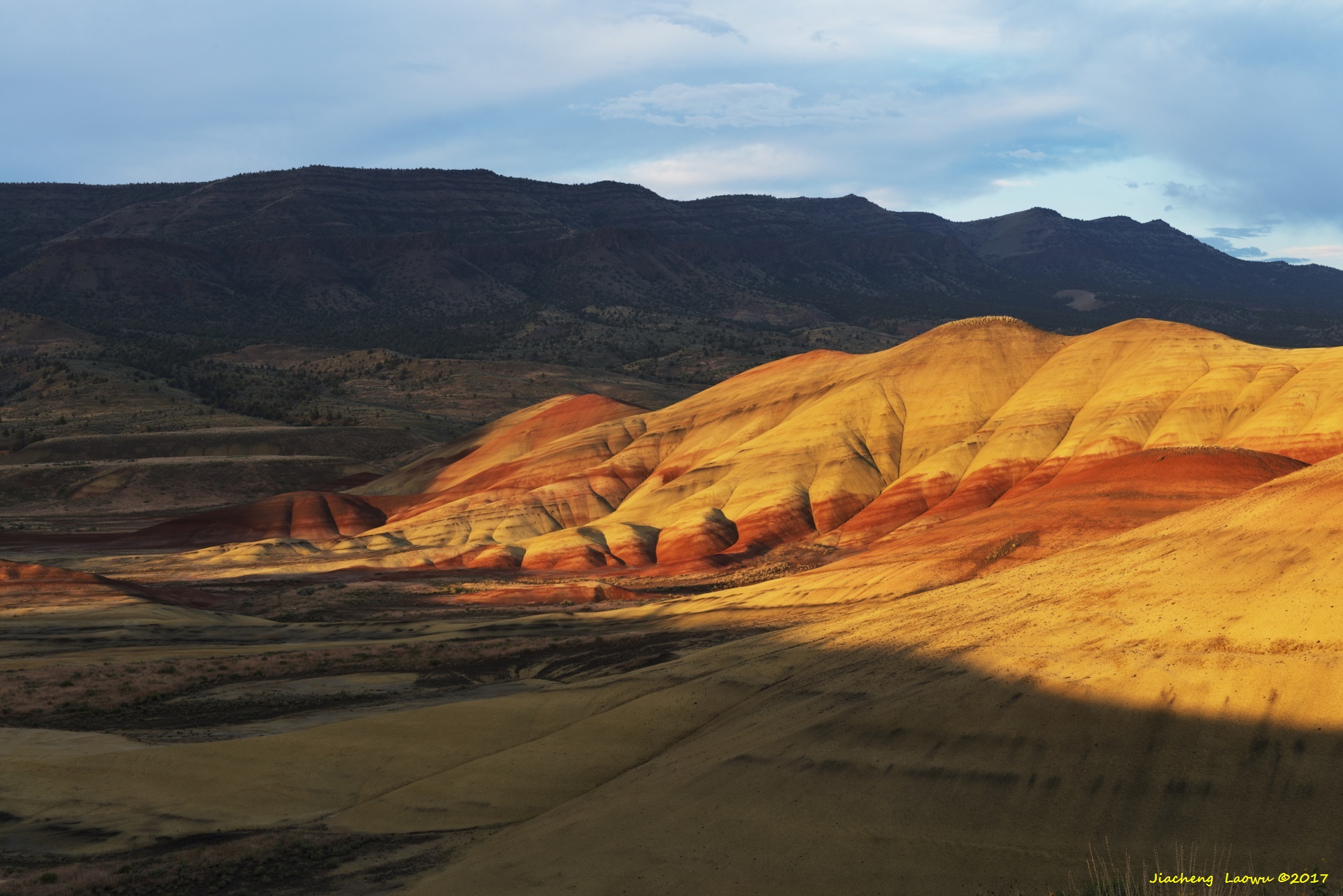 P13 Painted Hill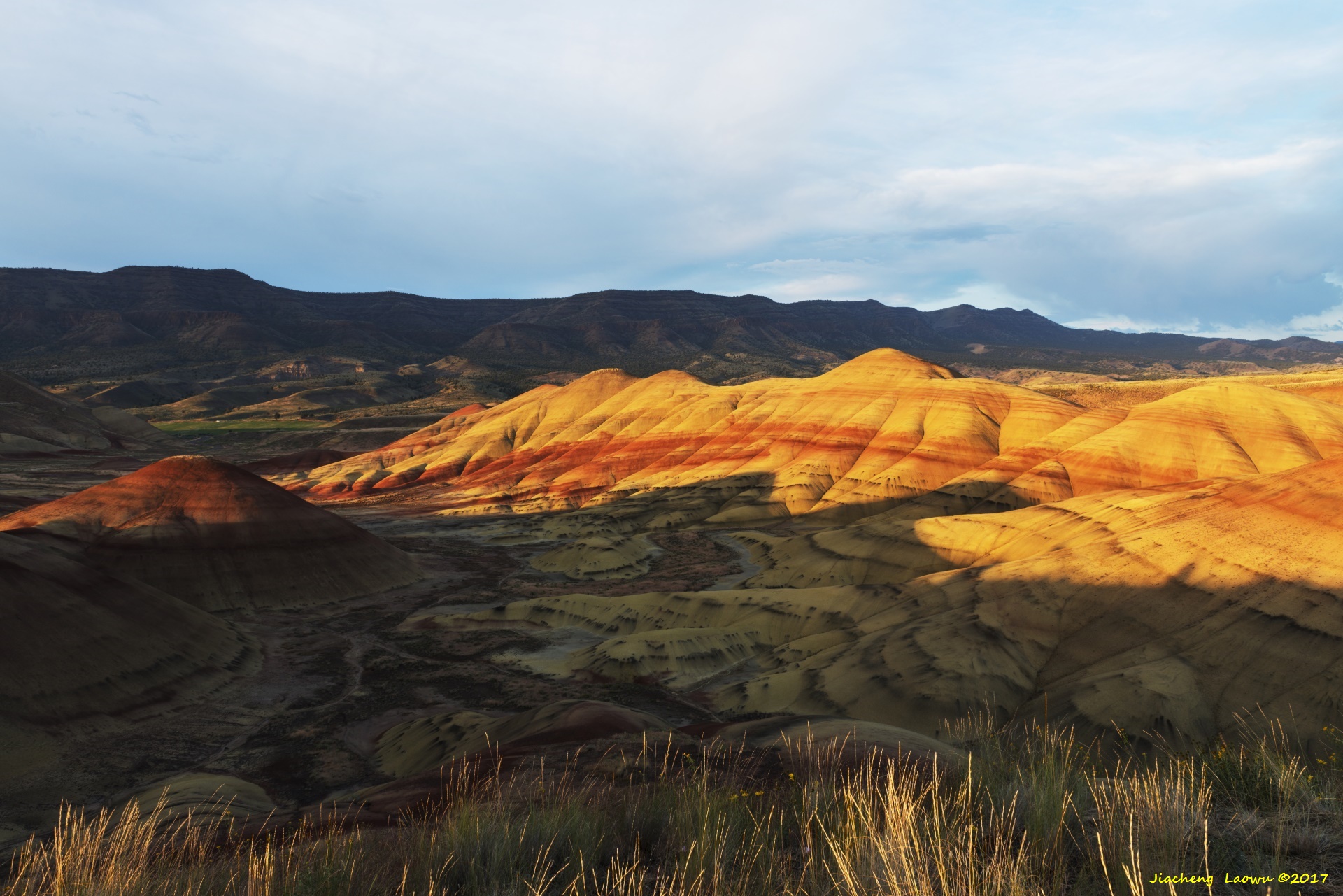 P14 Painted Hill and the Valley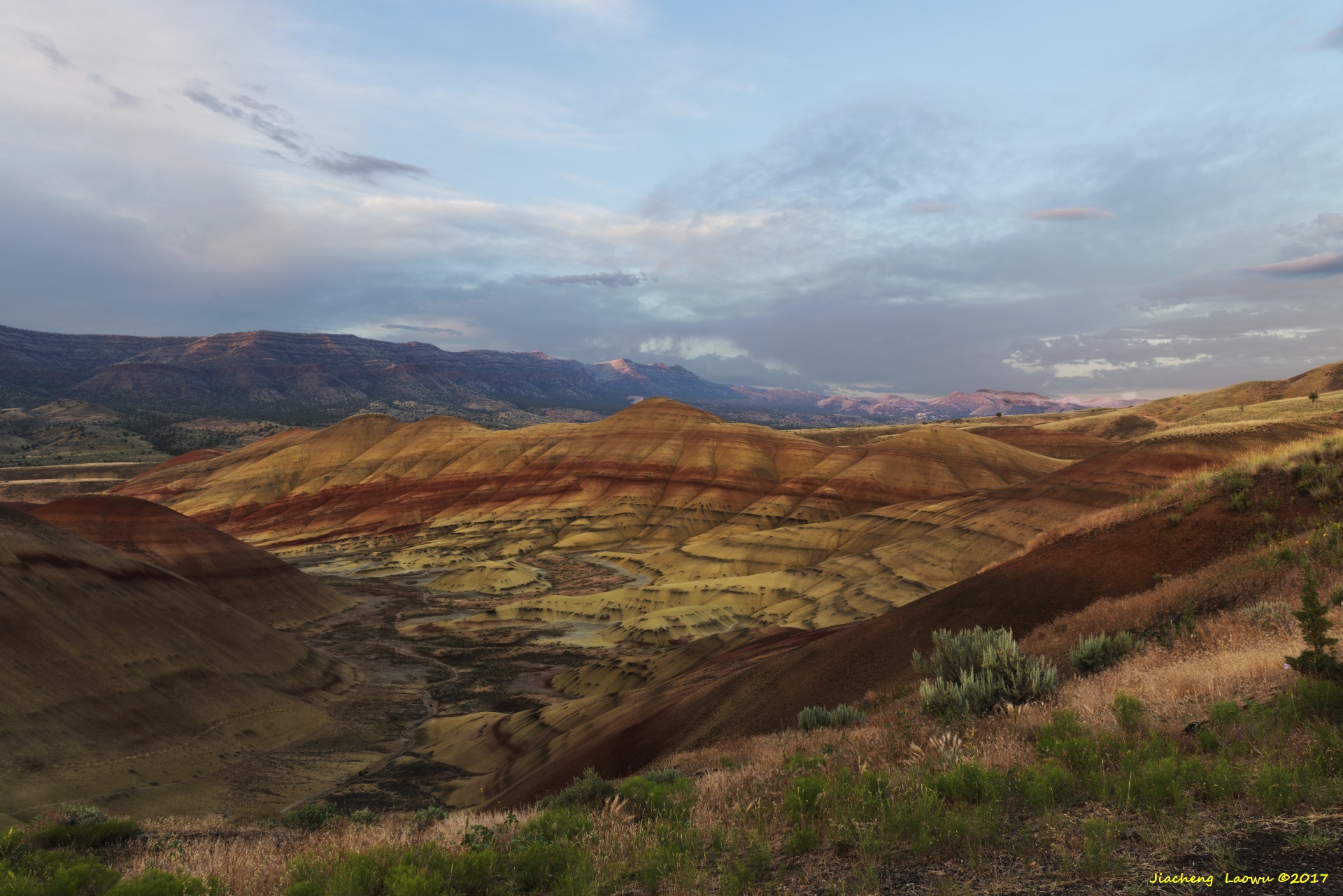 P15 The Painted Hill at dusk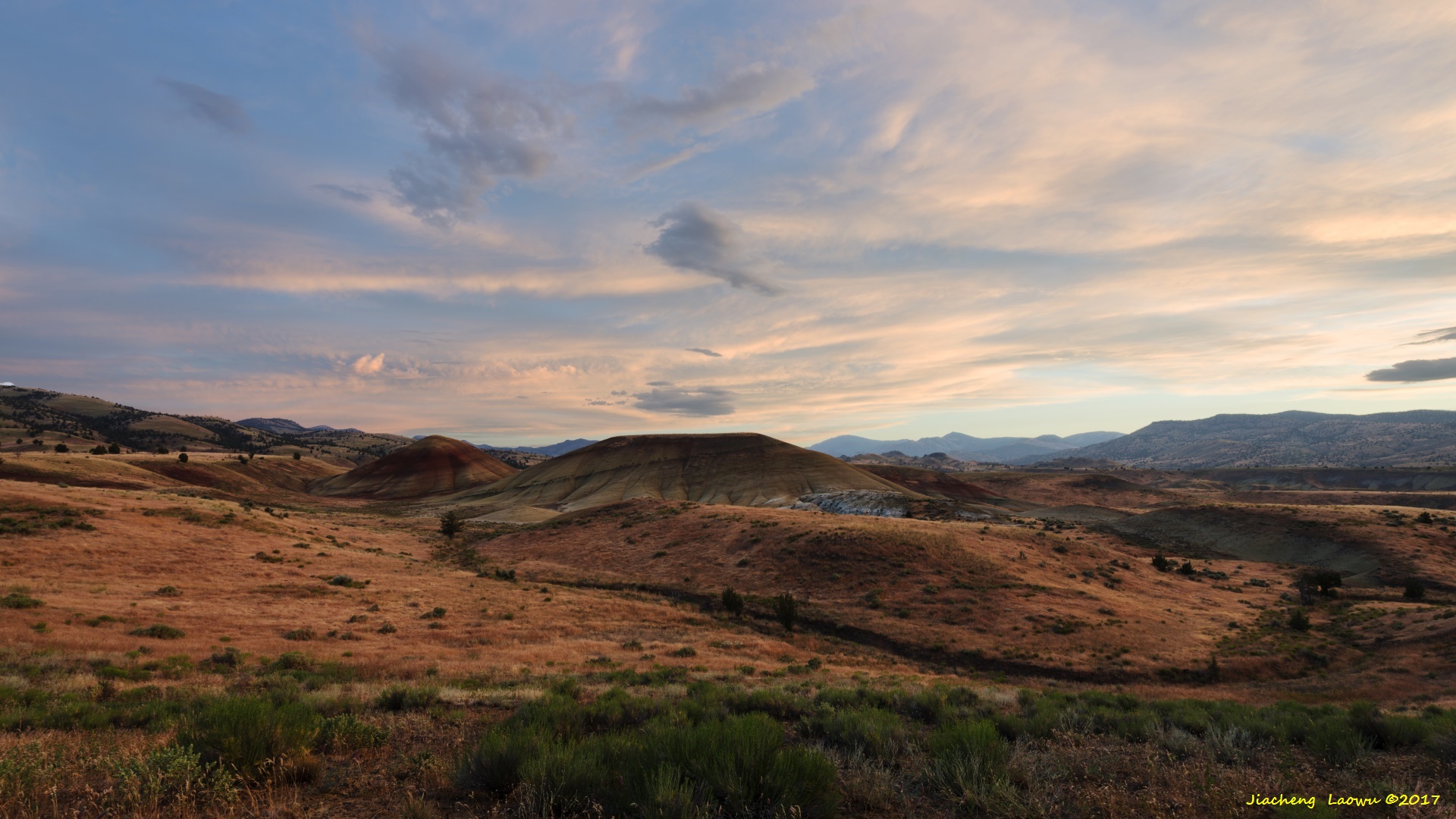 P16 The Painted Hill after the sunset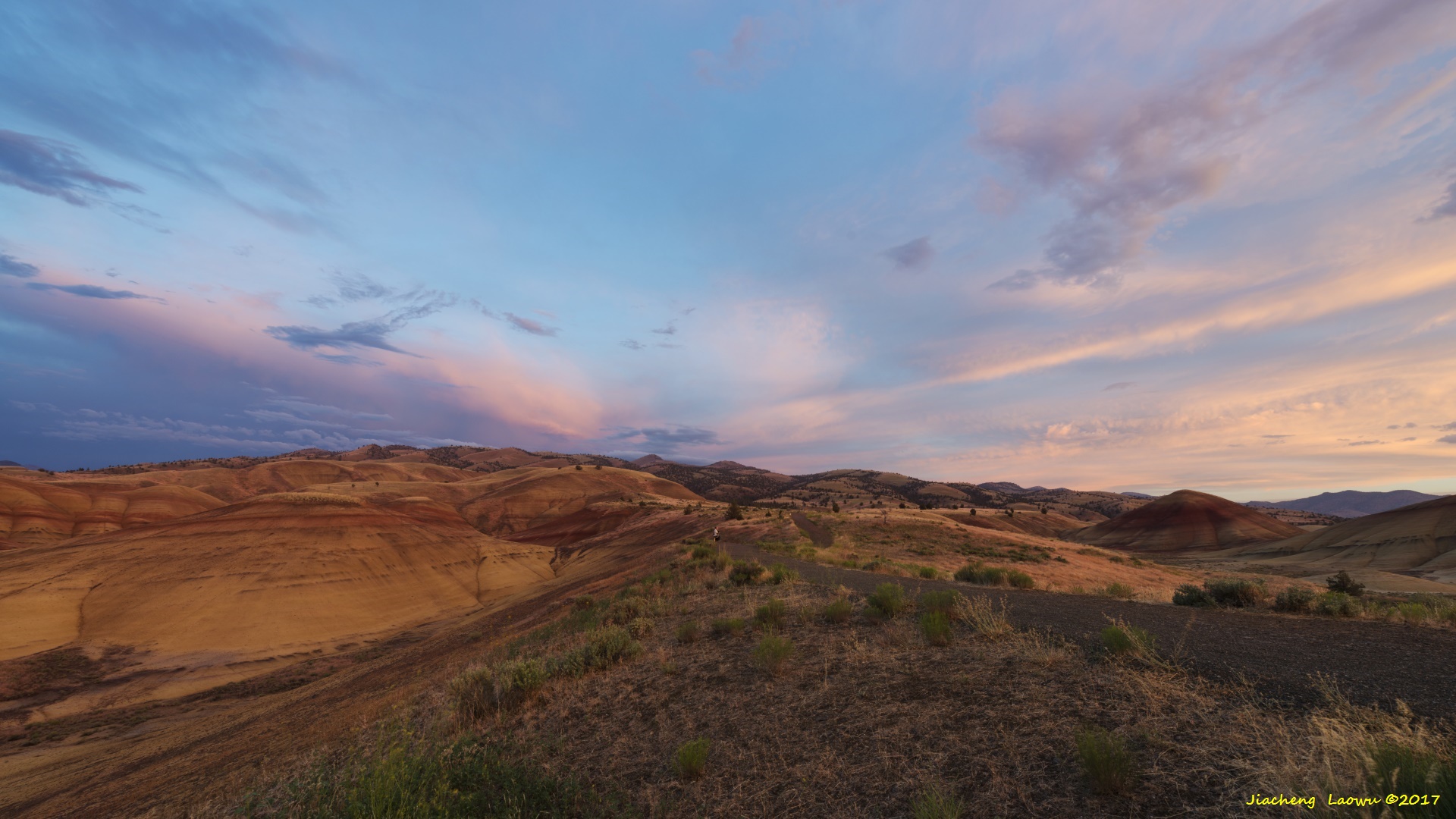 P17 The Painted Hill after the sunset 2