Current Path: Home / Travel / USA / West / CA2021-04


California Travel 2021 (4) - Kings Canyon National Park and Sequoia National Park
Changde Wu 2022-02-15
California Travel 2021 (4) - Kings Canyon National Park and Sequoia National Park
Kings Canyon National Park and Sequoia National Park are more a single park with two names in different areas. Kings Canyon located on the north along California Rt. 180. The most interesting points are General Grant Grove, with General Grant tree. While the view is spectacular at Junction View Overlook, the actual view in the bottom of the valley is just ordinary. Hume Lake is also an interesting spot for scenery as well as relax.
Sequoia National Park is located to the south of Kings Canyon National Park along Generals Highway. This park offers world's largest tree, several giant tree groves. It also has a Cave - Crystal Cave, closed during my visiting because of the wildfire concern. The scenery at Moro Rock is extraordinary.
Don't be fooled by un-impressive photos about these parks. The giant trees and spectacular views on rugged Serra Nevada Mountains cannot not be expressed by photos.
Photos from Kings Canyon National Park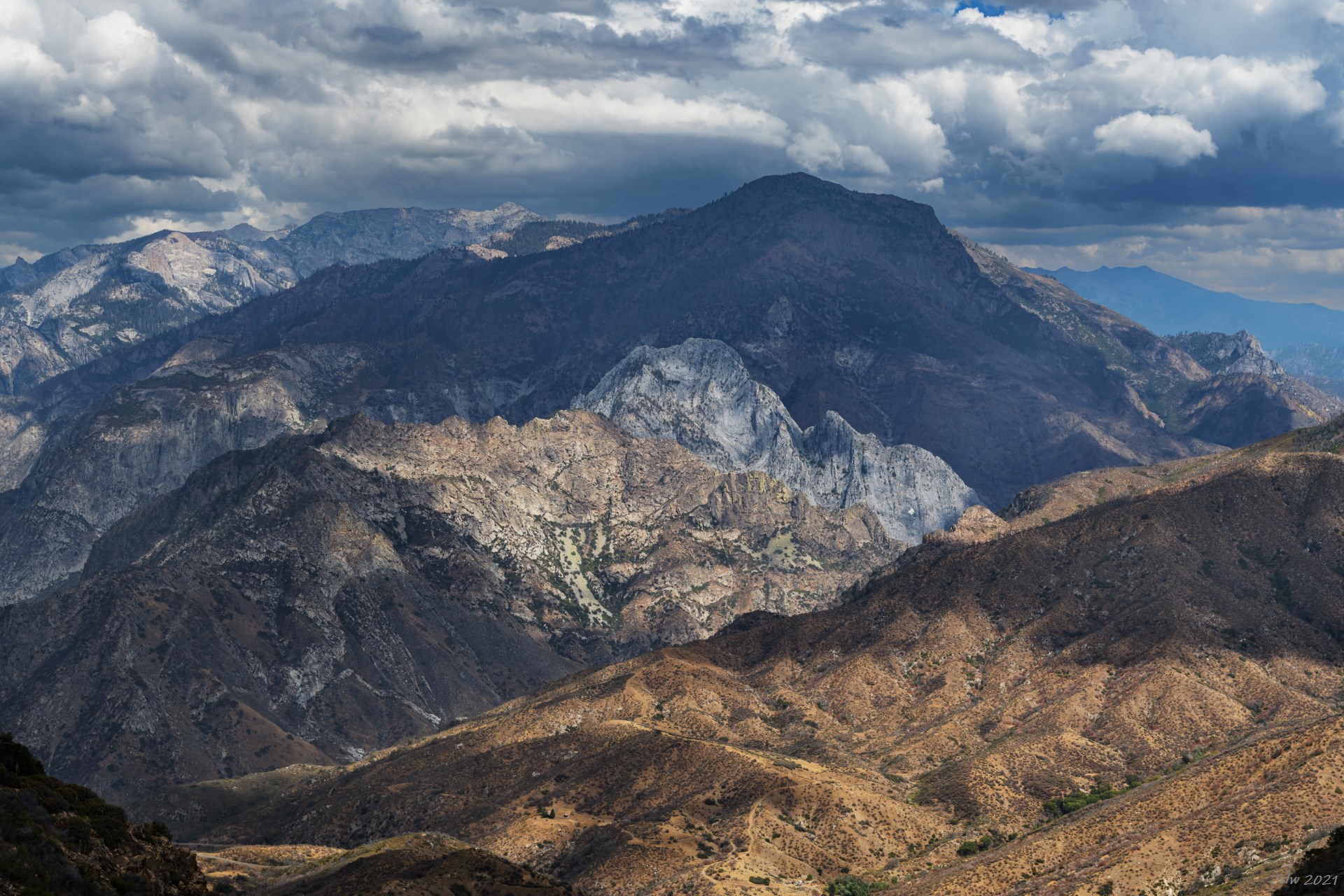 P1 Serra Nevada Mountains from Junction View Overlook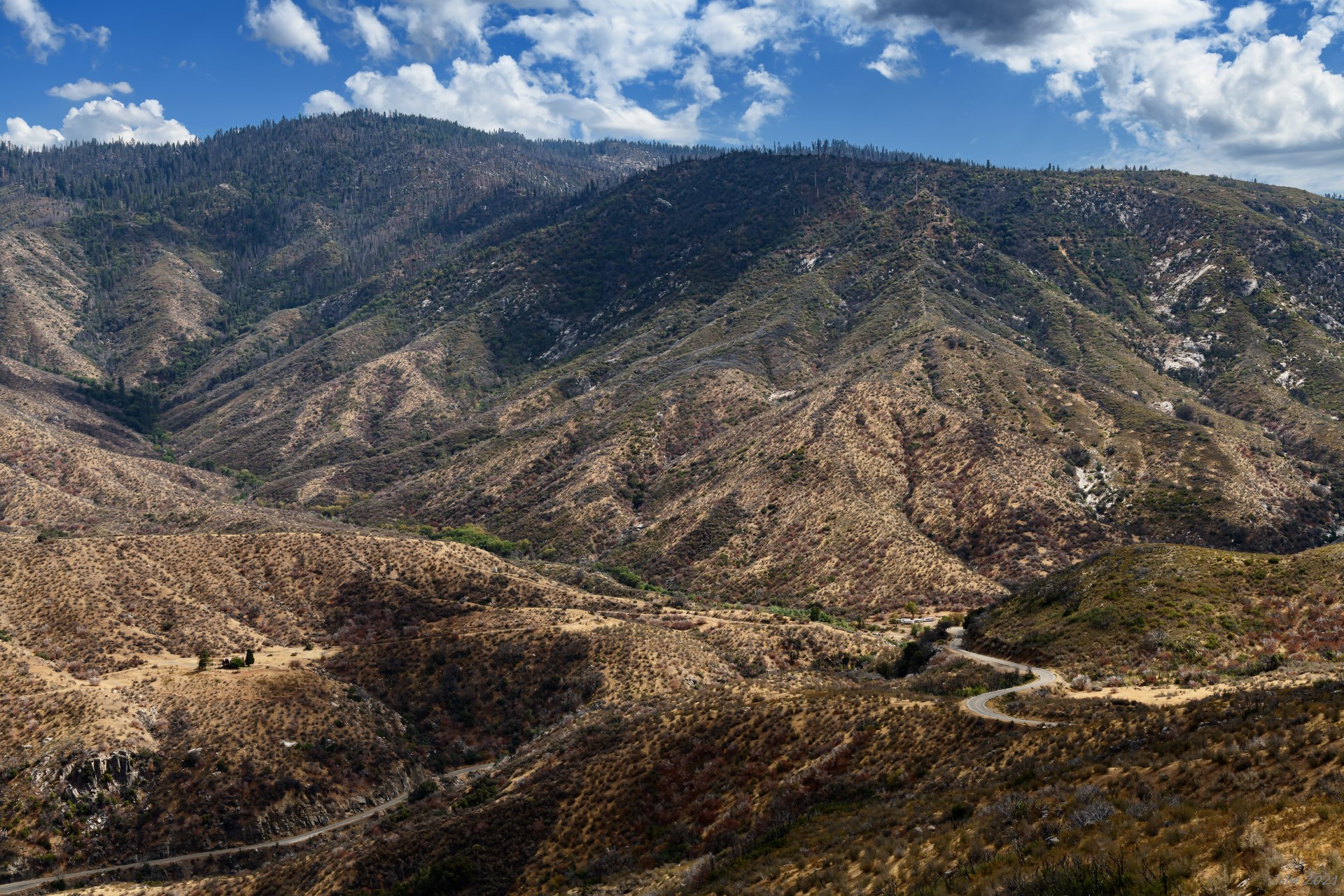 P2 The road down to the Kings Canyon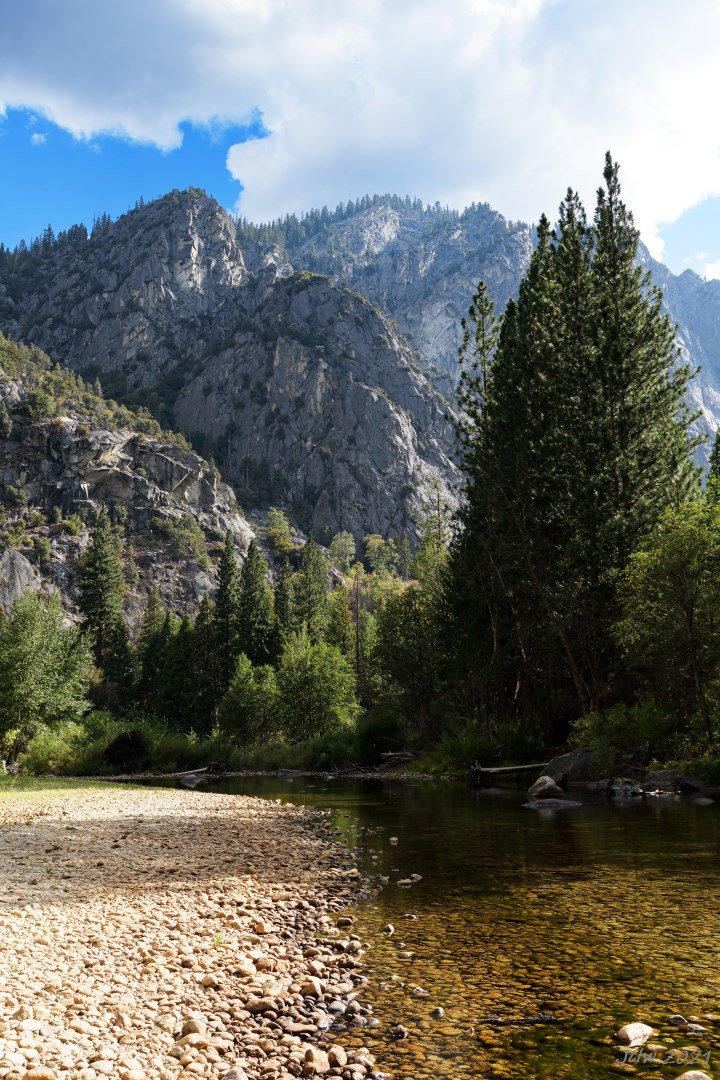 P3 The Creek in the Kings Canyon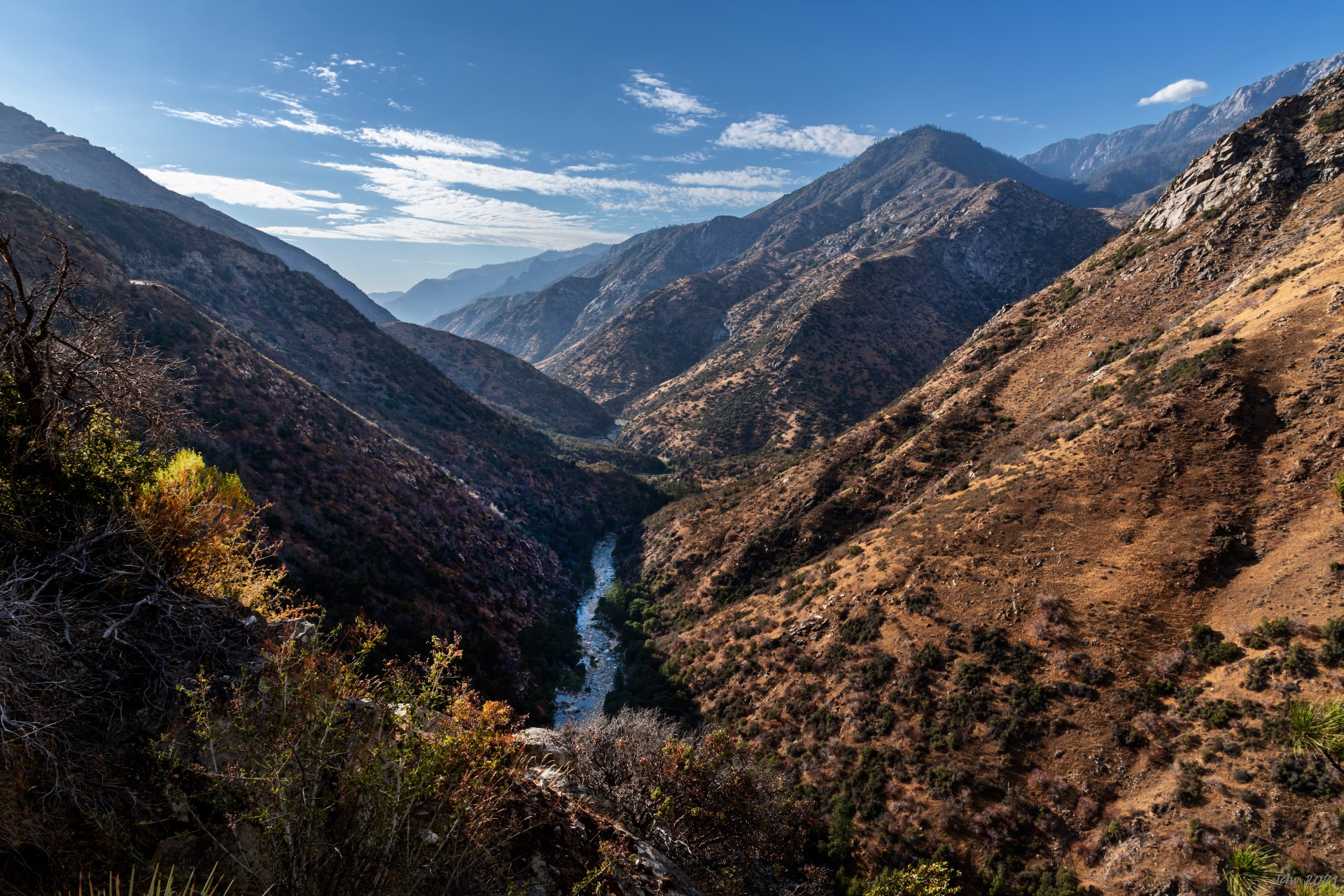 P4 The Mountain valley in Kings Canyon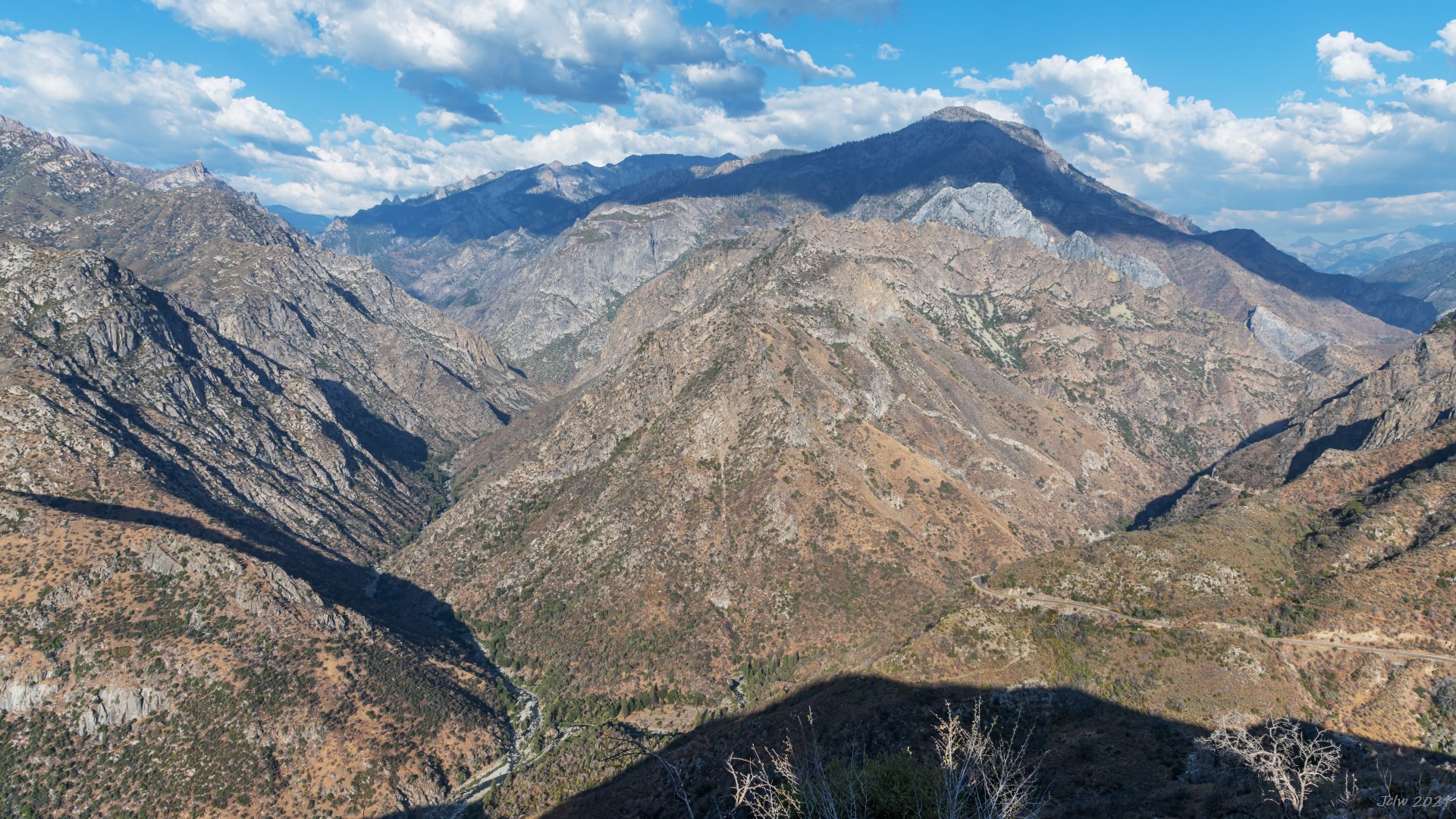 P5 The Mountain valley in Kings Canyon in late afternoon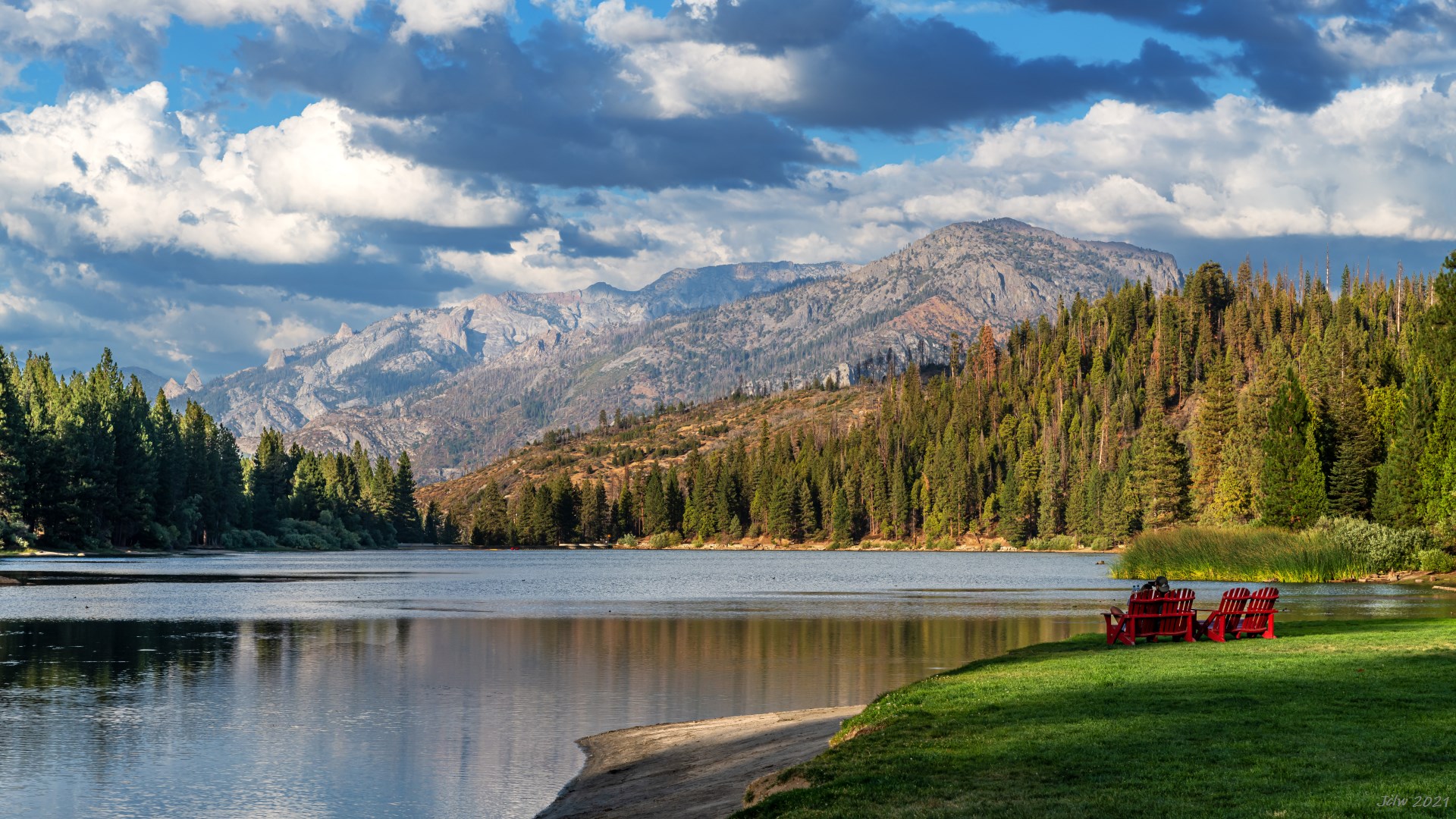 P6 Hume Lake and the distant Mountains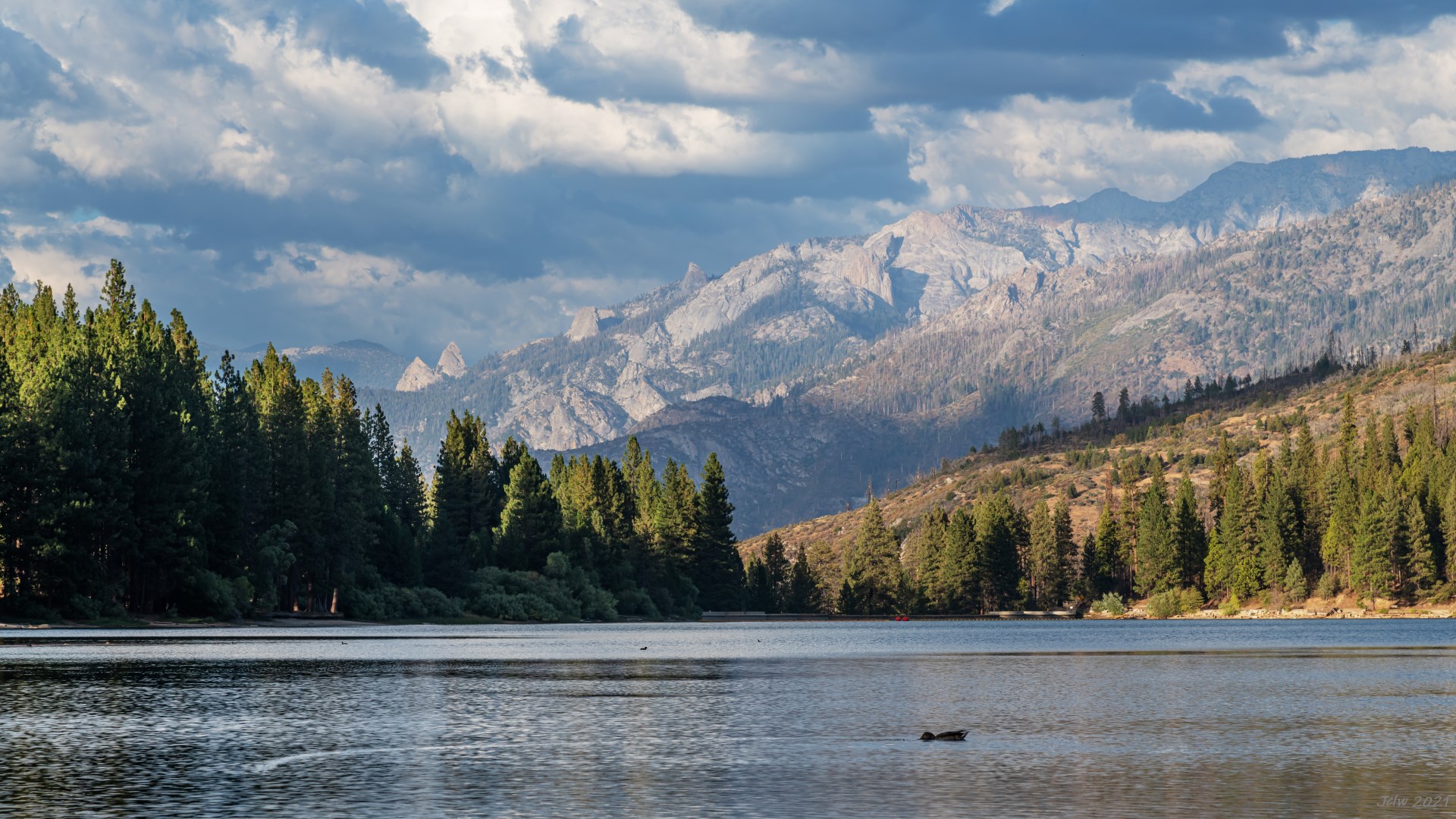 P7 Hume Lake and the distance Mountains 2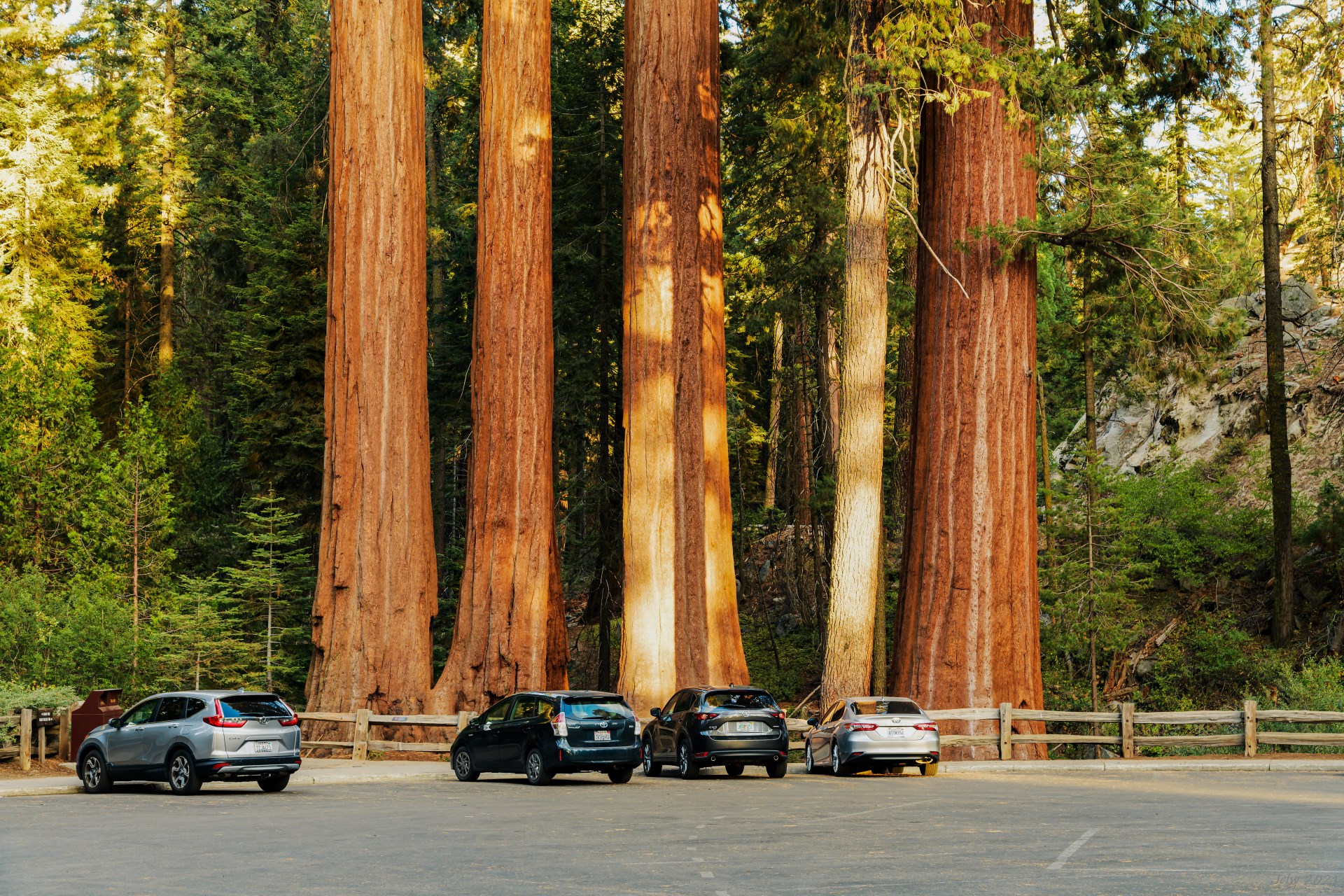 P8 Big trees at General Grant Grove Parking lot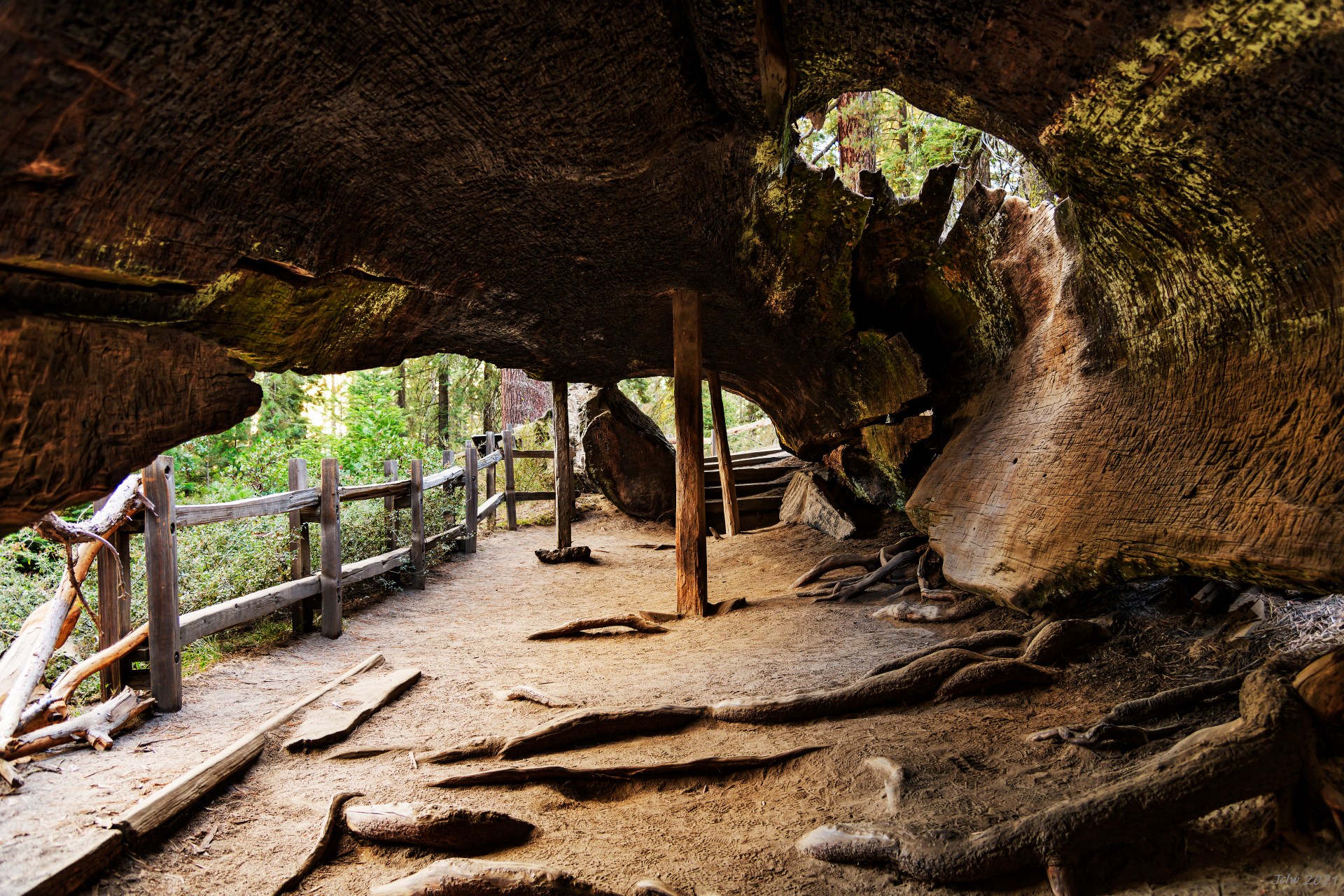 P9 Inside a fallen tree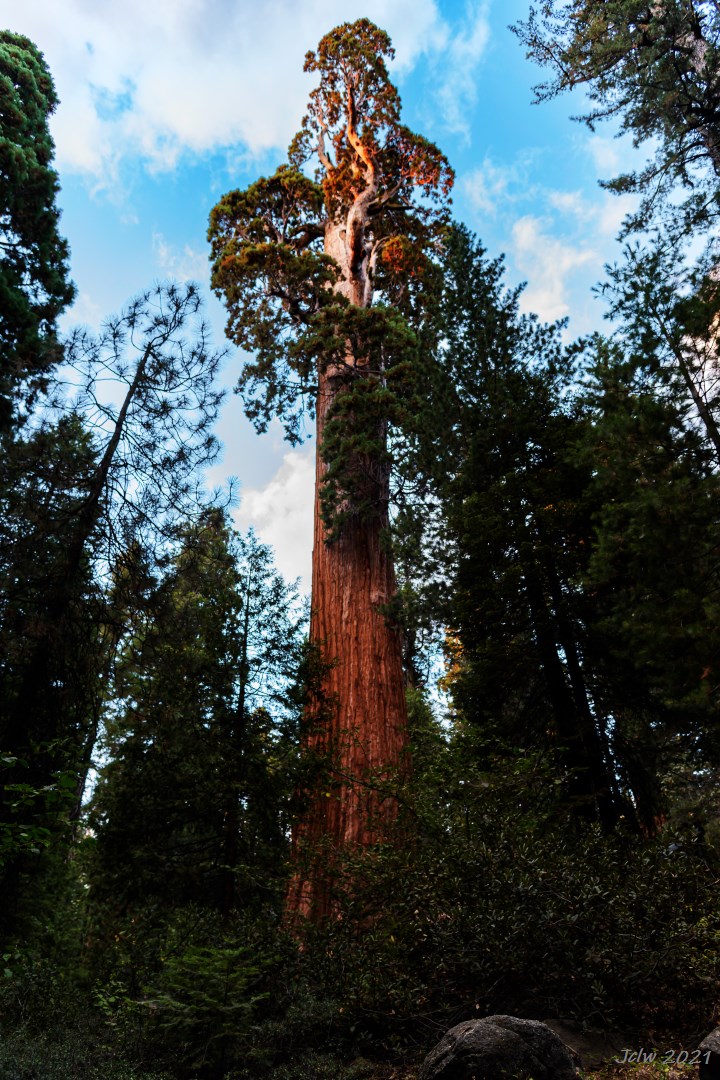 P10 General Grant Tree, one of the largest tree in the world
Photos from Sequoia National Park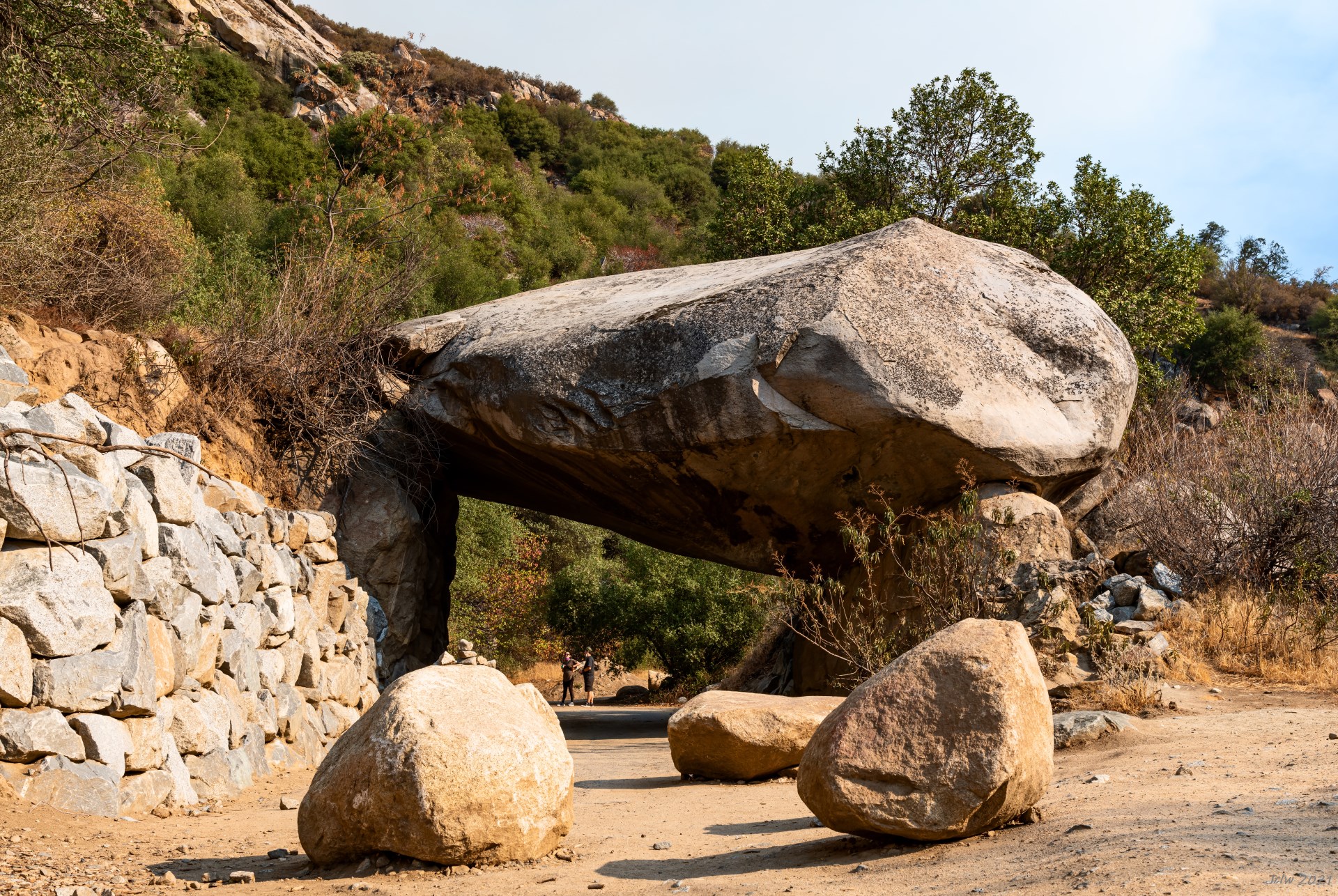 P11 Hospital Rock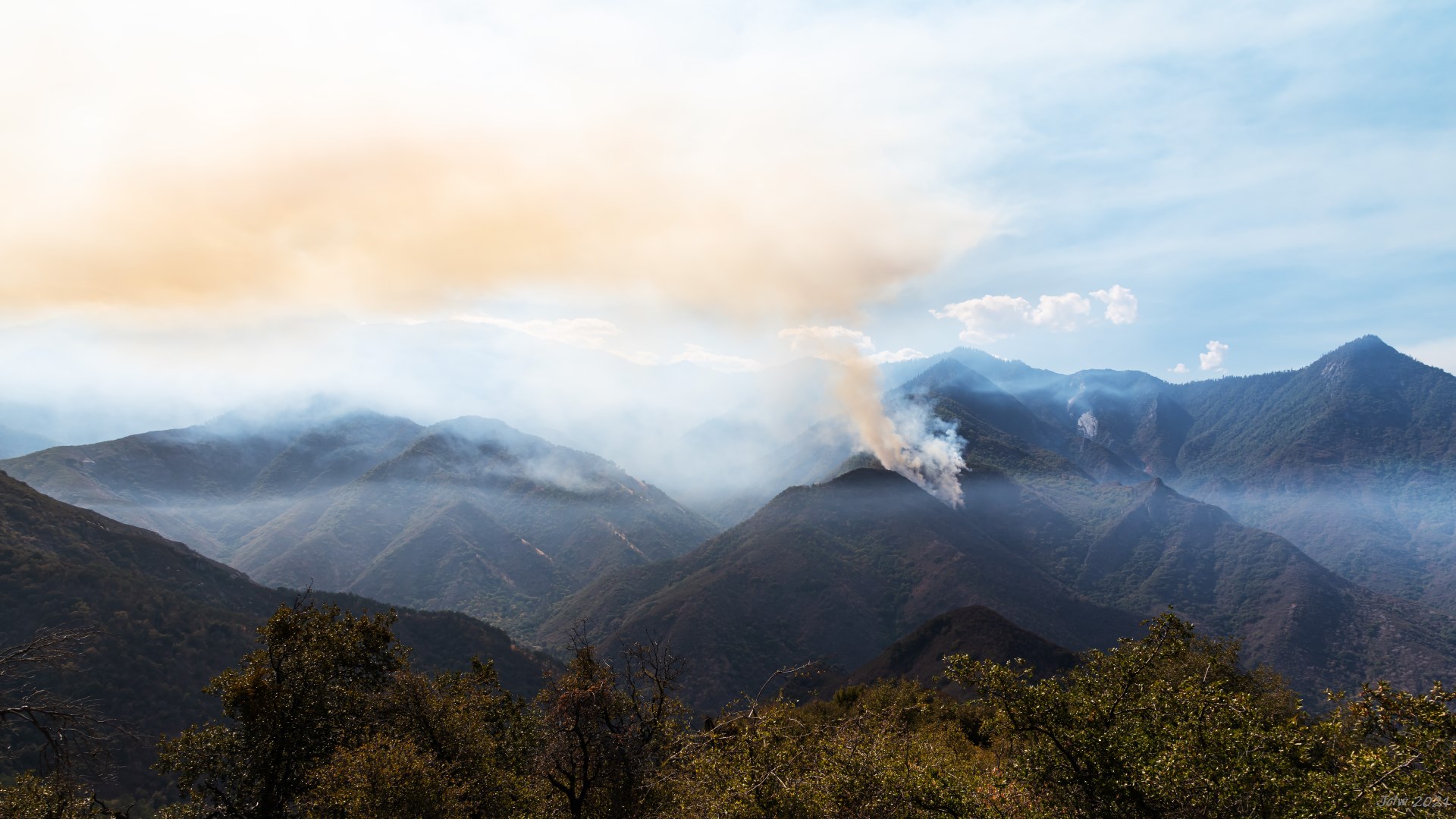 P12 One wildfire on east side of the valley viewed near Hospital Rock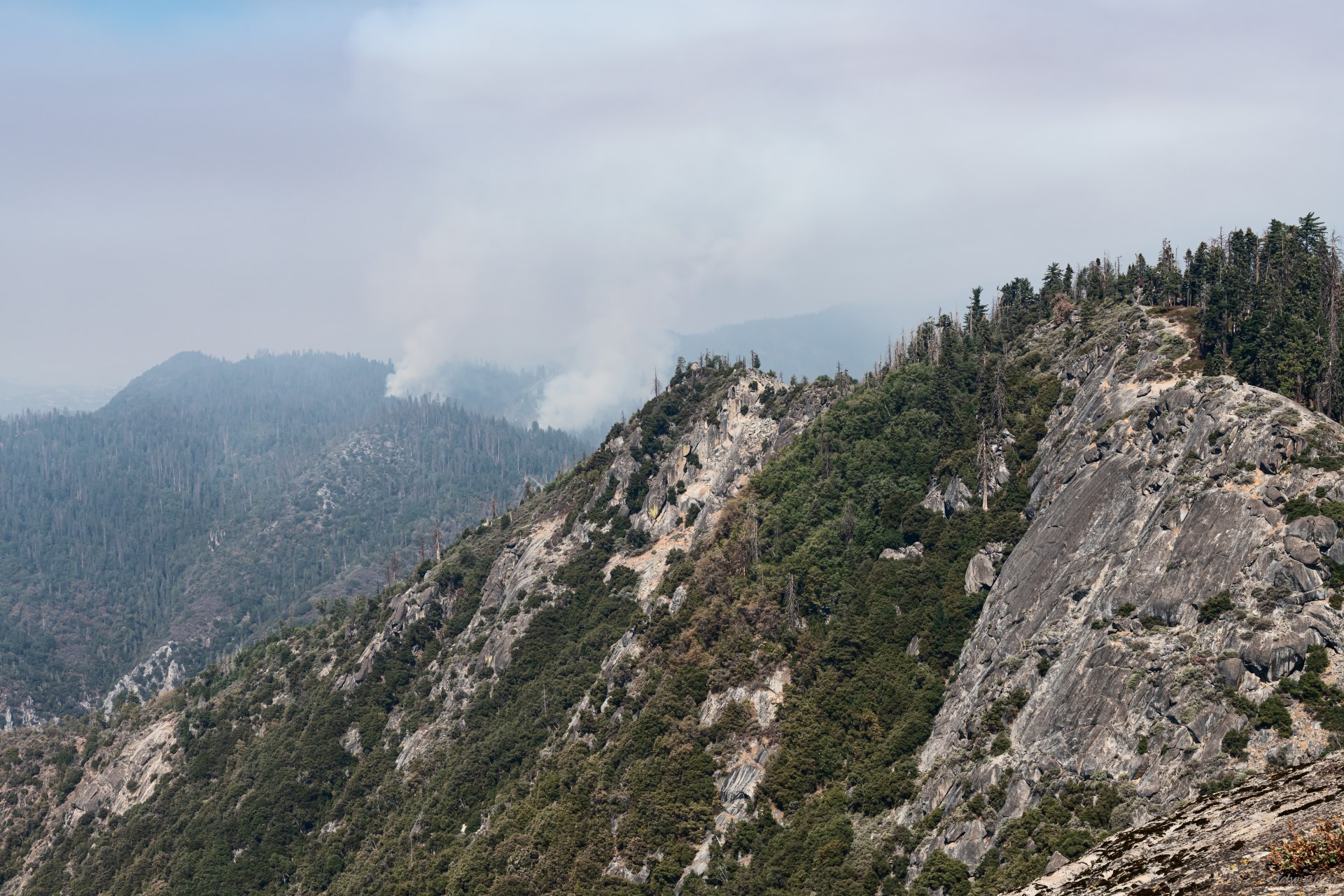 P13 Another wildfire to the west of the Generals Highway, viewed from Moro Rock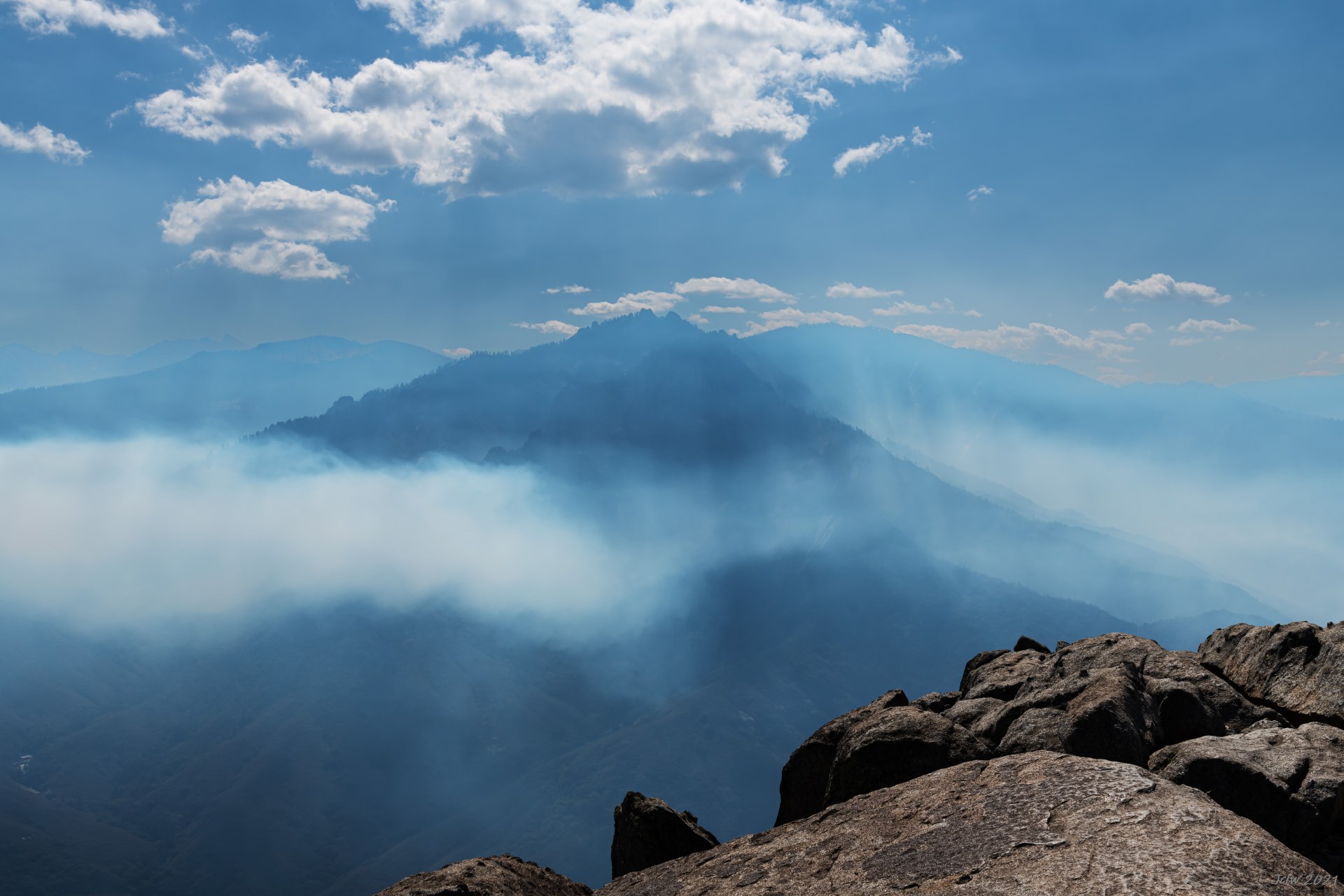 P14 Smokey mountains viewed from Moro Rock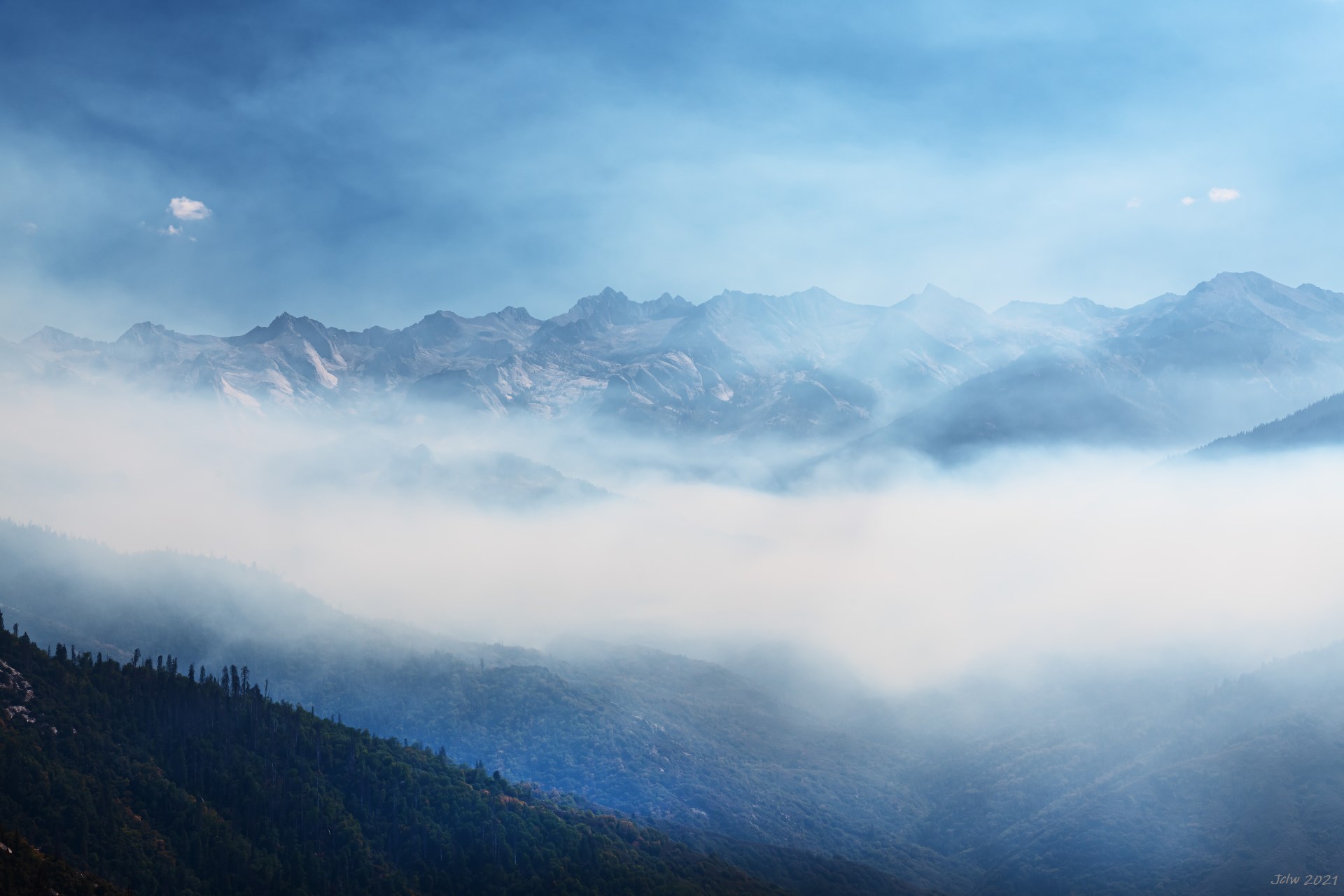 P15 Serra Nevada Mountains viewed from Moro Rock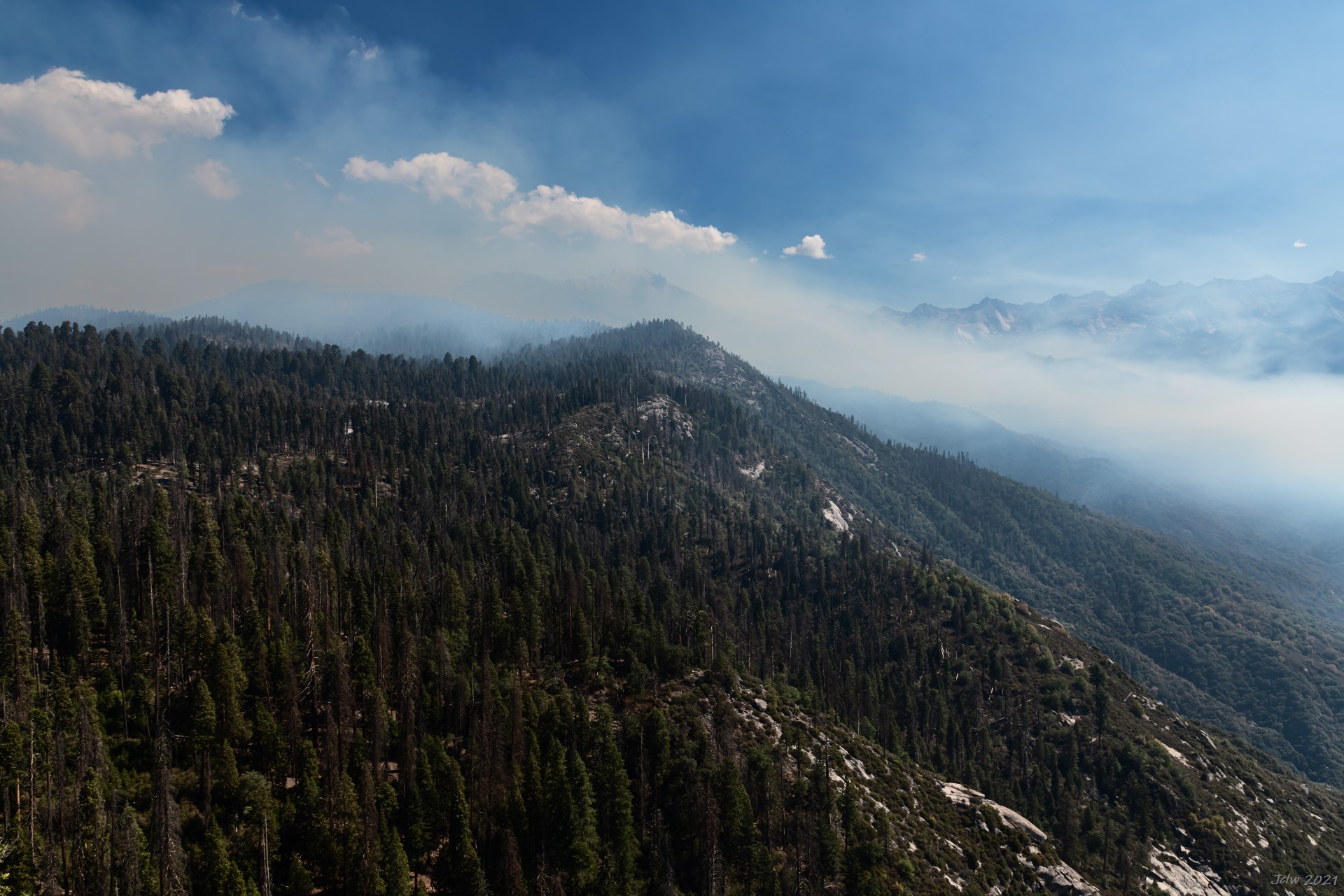 P16 The forest in foreground and Serra Nevada Mountains viewed from Moro Rock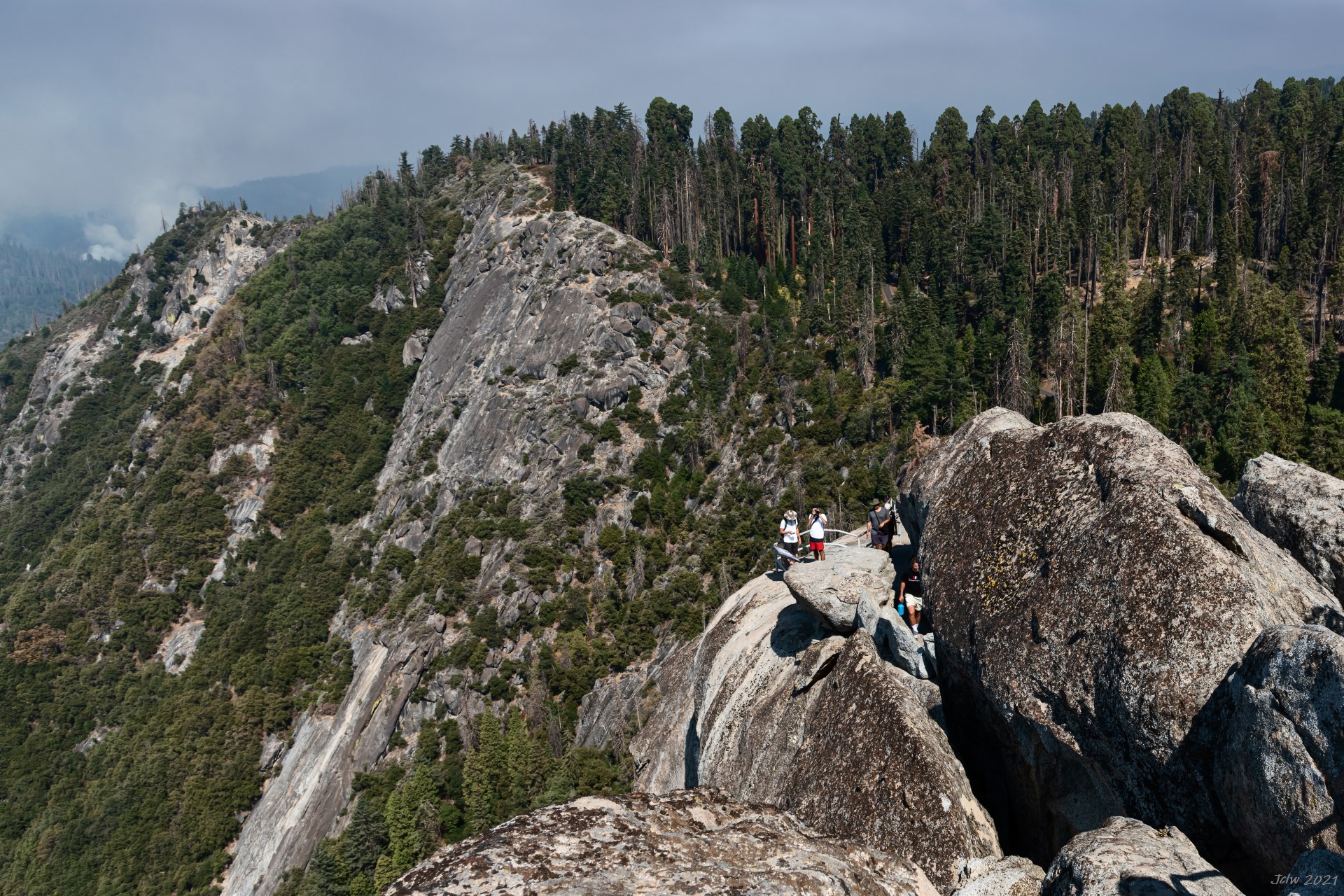 P17 Moro Rock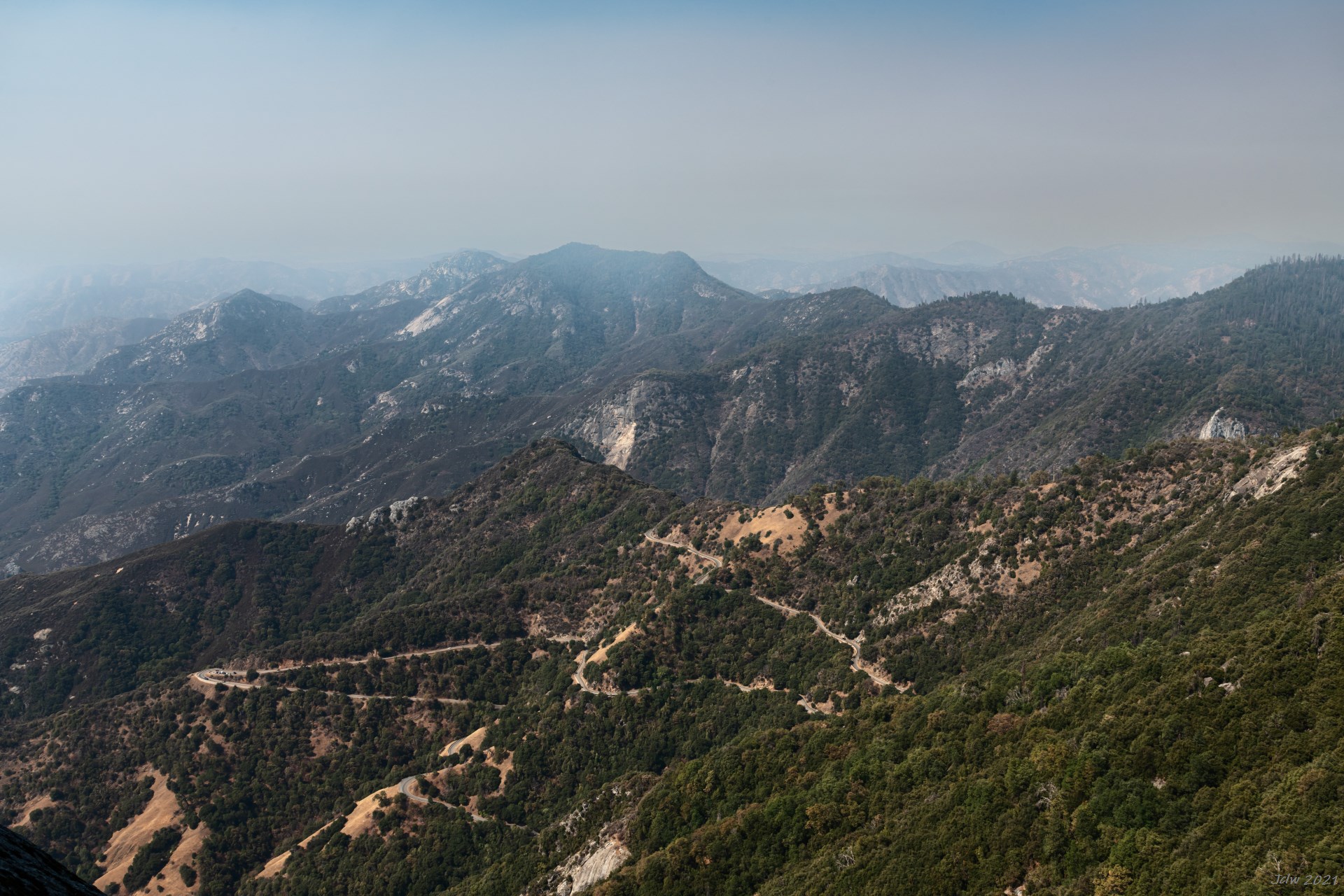 P18 Generals Highway down to the foot hill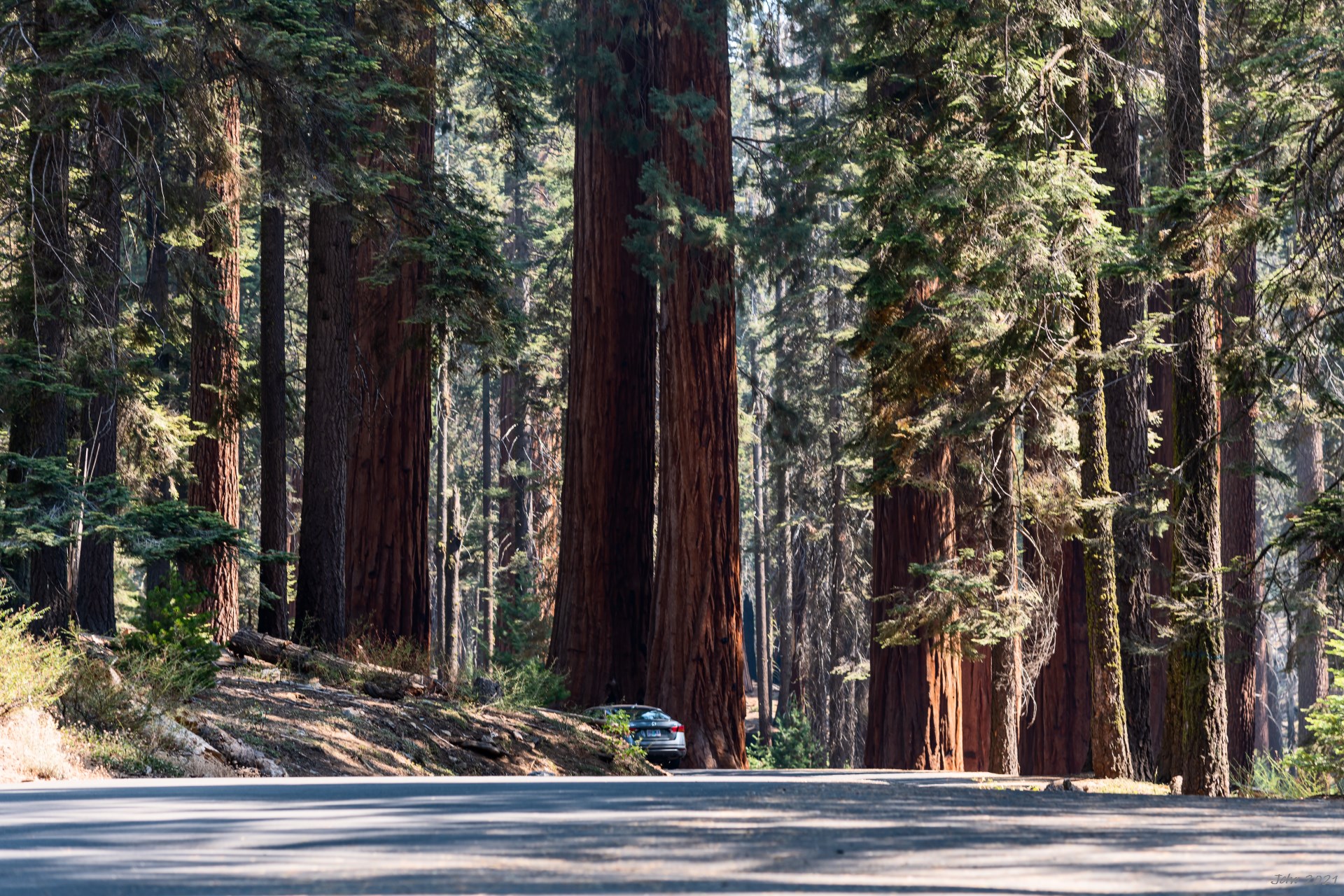 P19 Road to the Cresent Meadow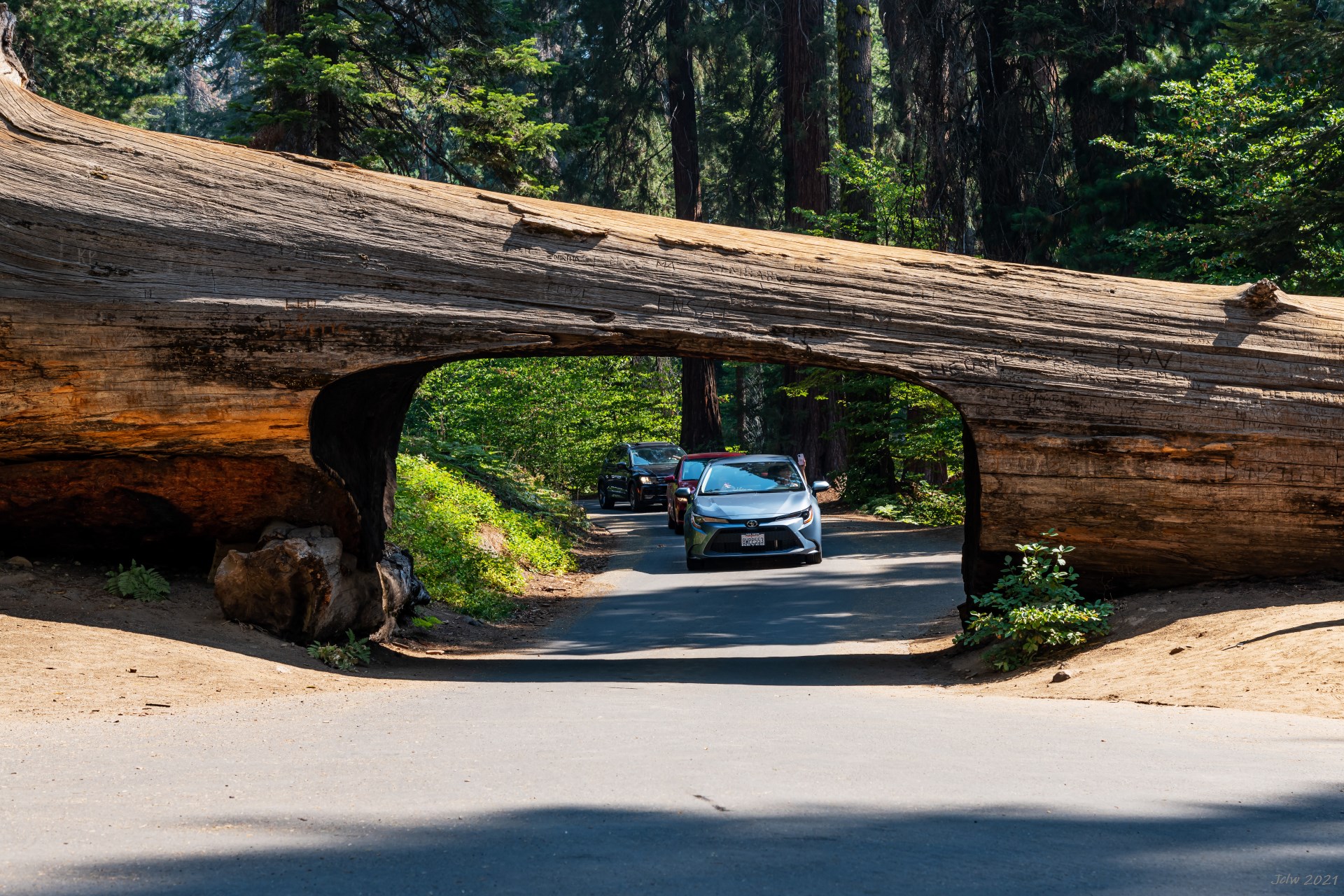 P20 Tunnel Log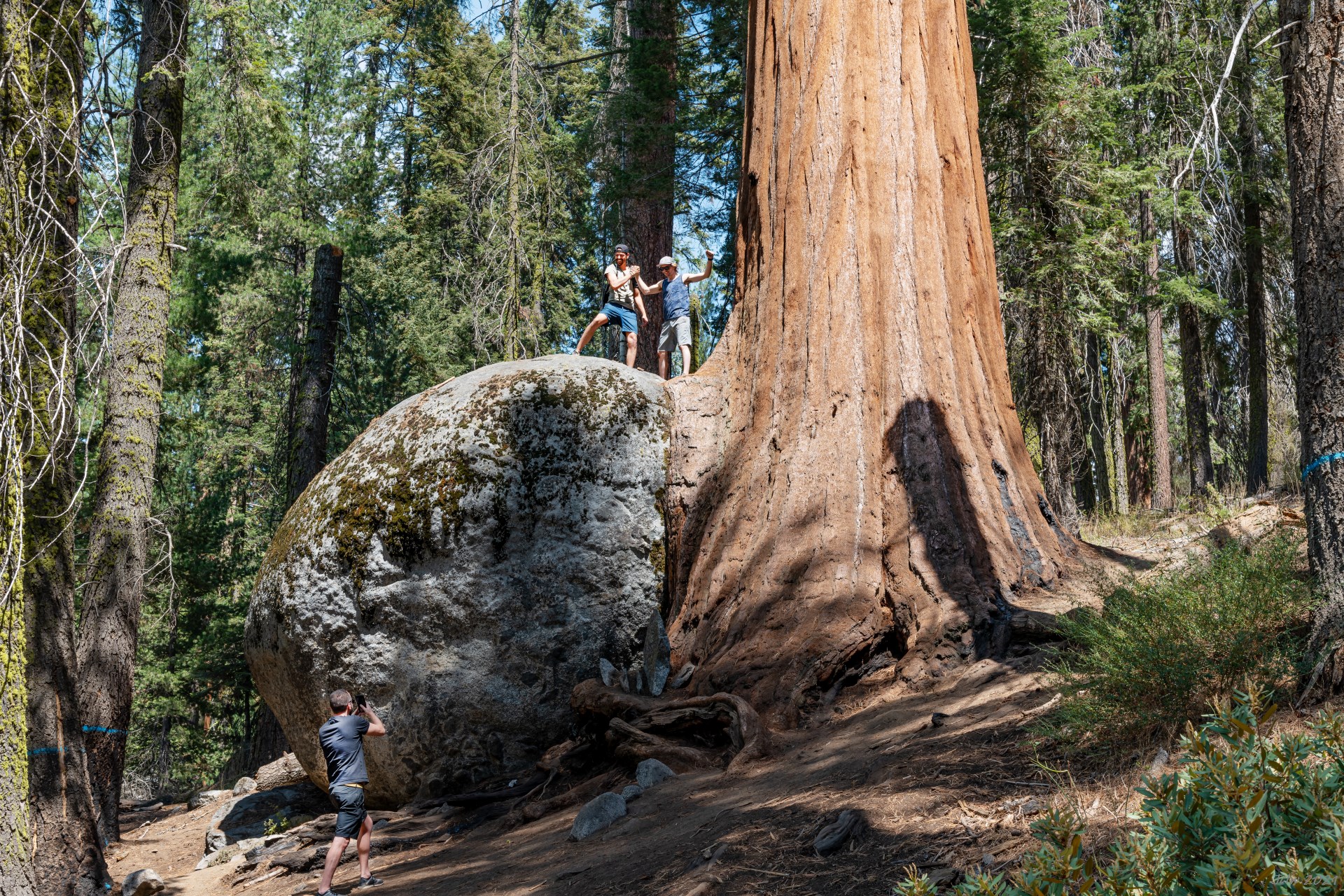 P21 People playing on the top of a big rock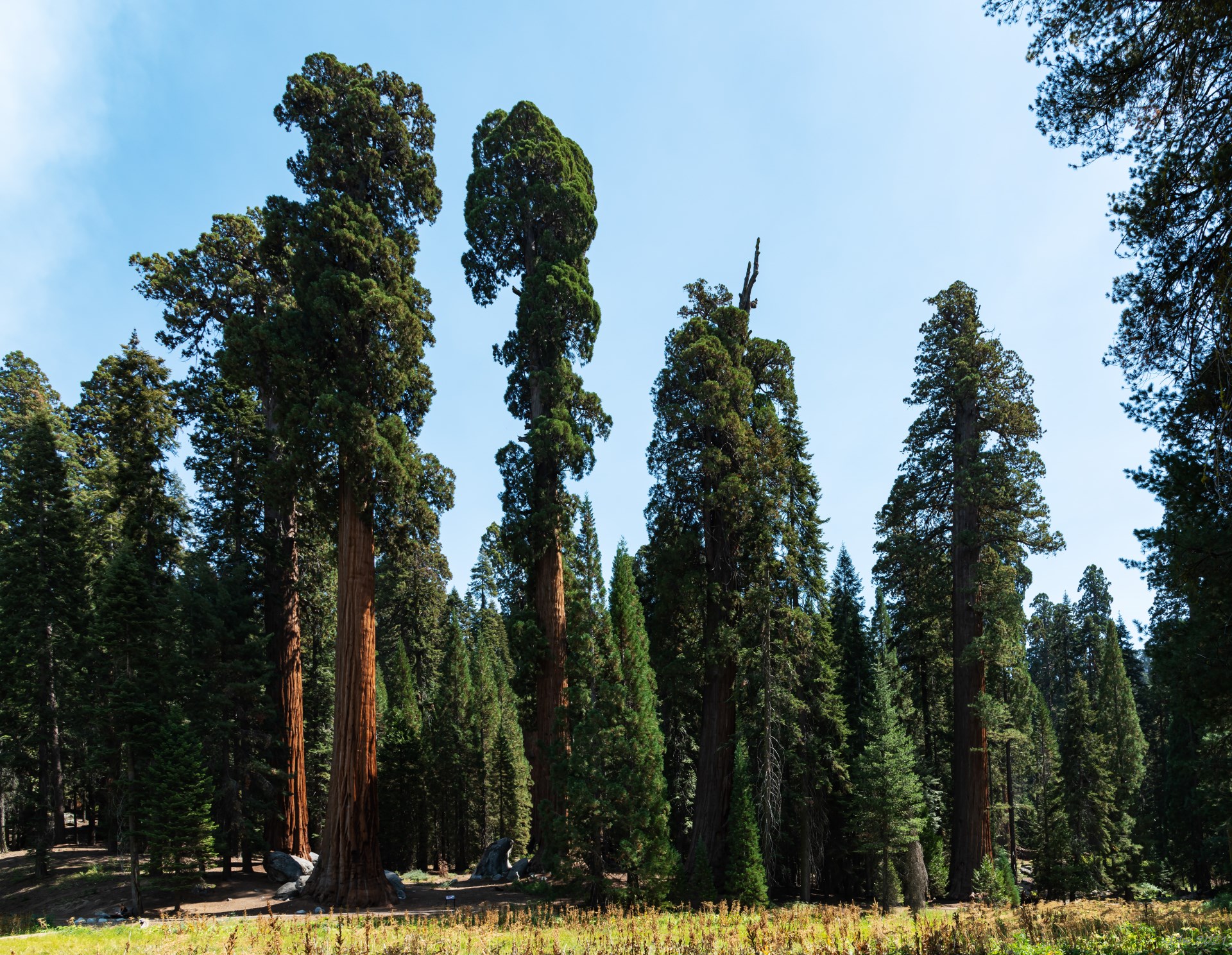 P22 Meadow and the trees in Big Trees Trail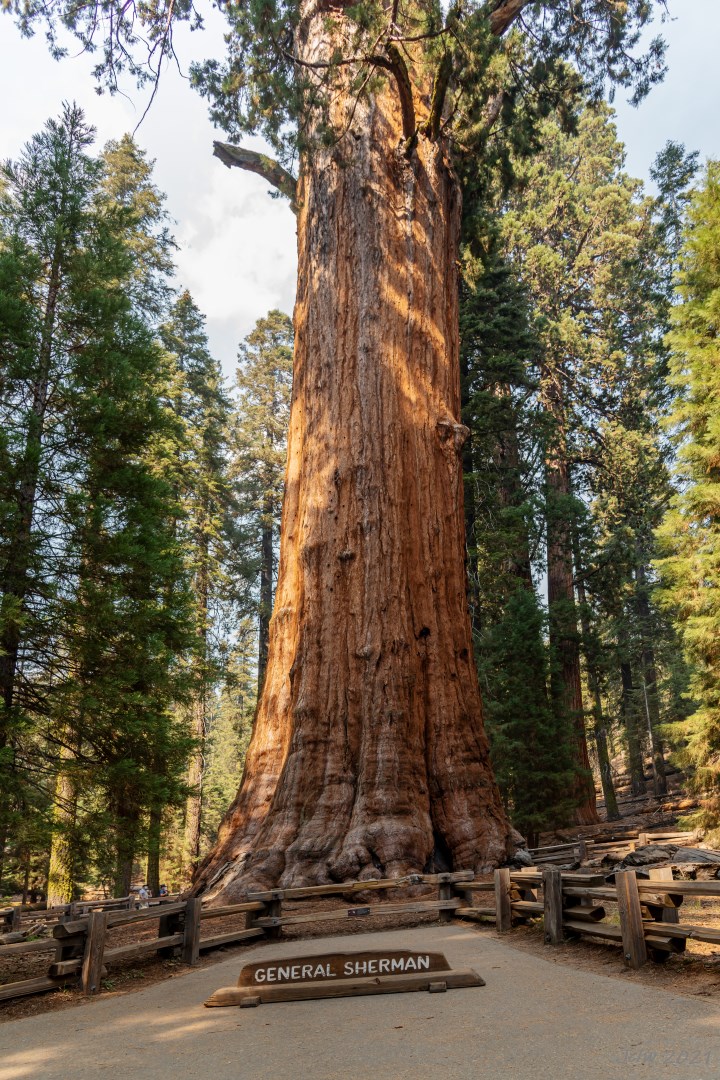 P23 The largest tree in the world, General Sherman Tree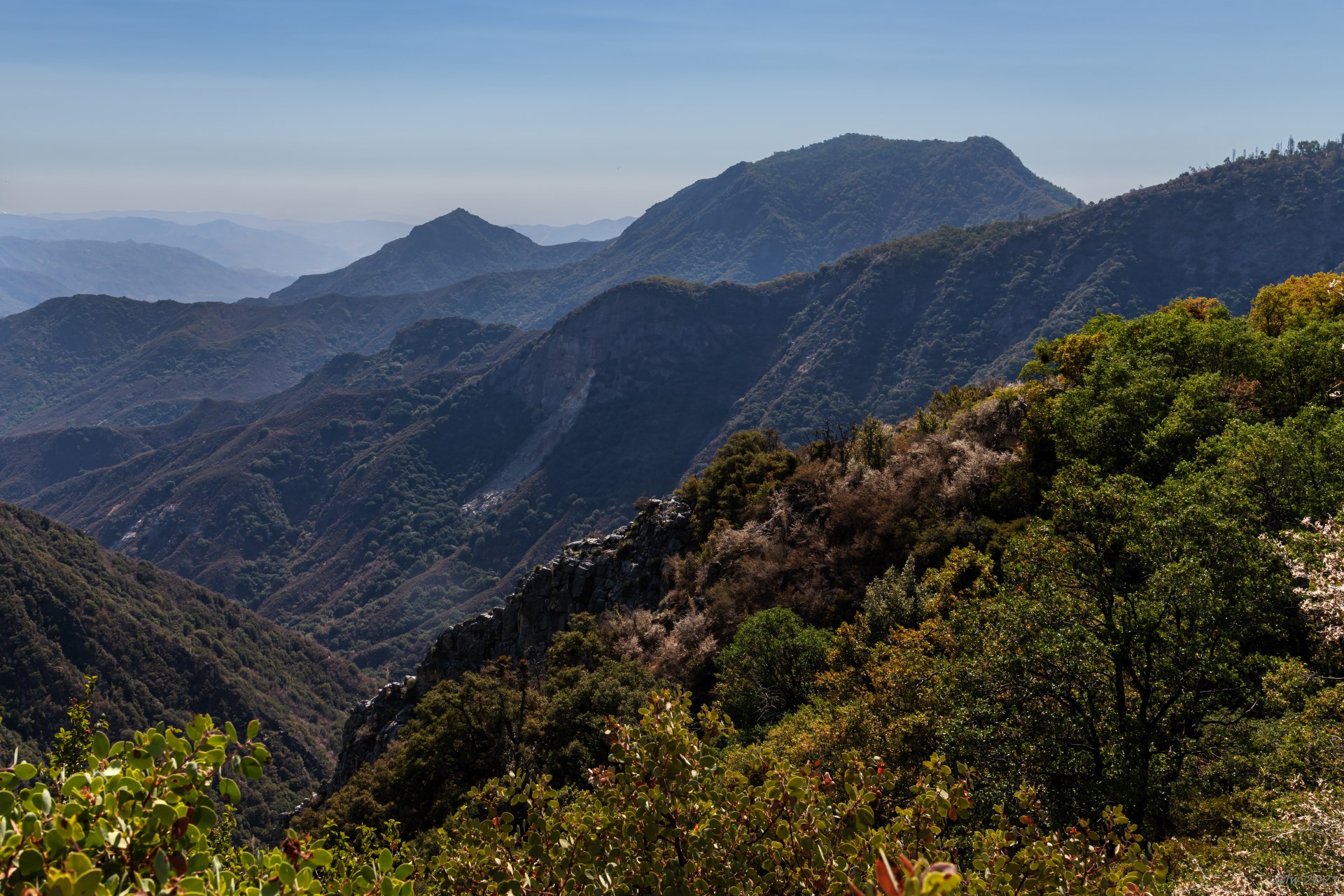 P24 The mountains and valleys viewed from above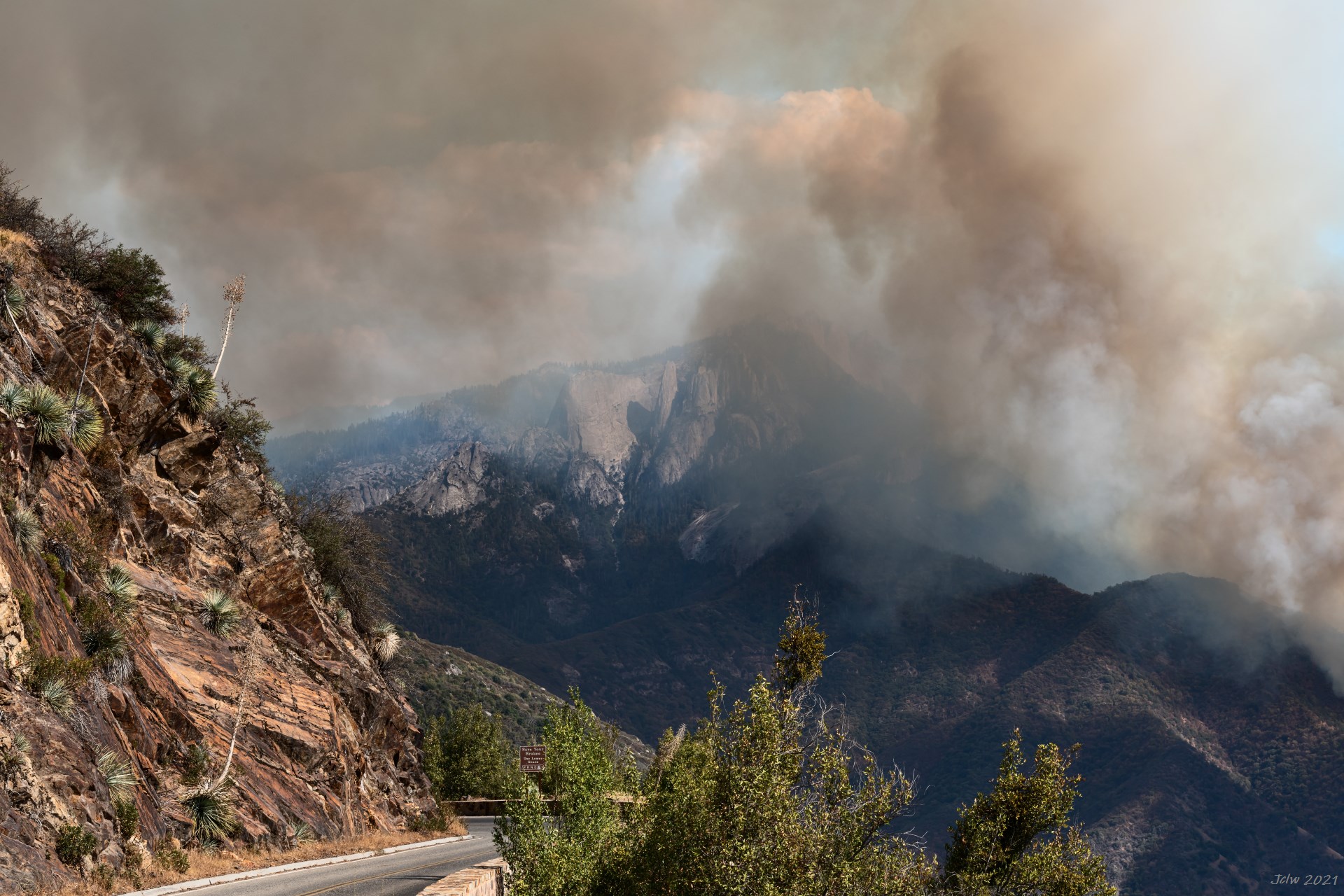 P25 The wildfire to the east developed biger in the afternoon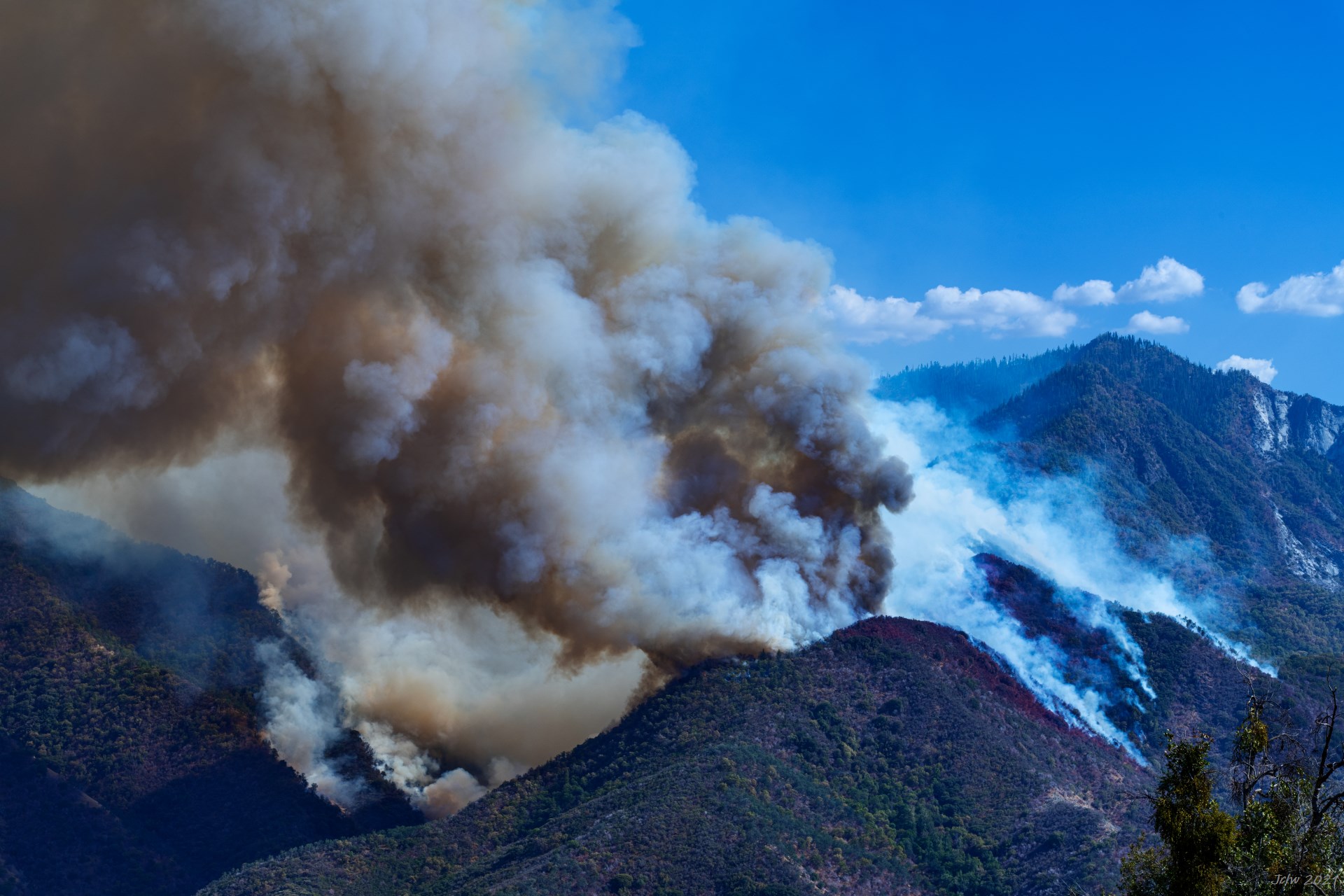 P26 Wildfire was out of the control, and forced the park closed in the late afternoon (9/11/2021)