Current Path: Home / Travel / USA / West / CA2021-07


California Travel 2021 (7) - Yosemite National Park
Changde Wu 2022-03-05
California Travel 2021 (7) - Yosemite National Park
We spent 2 days visisting Yosemite National Park, starting from Mono Lake, staying one night at the Yosemite valley. Besides the valley, we also visited Saddlebag Lake,Hetch hetcy reservoir, and Mariposa Grove Welcome Plaza. We didn't go to Mariposa Grove of Giant Sequoias since the auto road was closed and the trail is too long.
The first day was much better than the second day which was foggy and smokey due to controled burning in manay places. The season was extremely dry, and all of the water falls in the valley completed disappearing.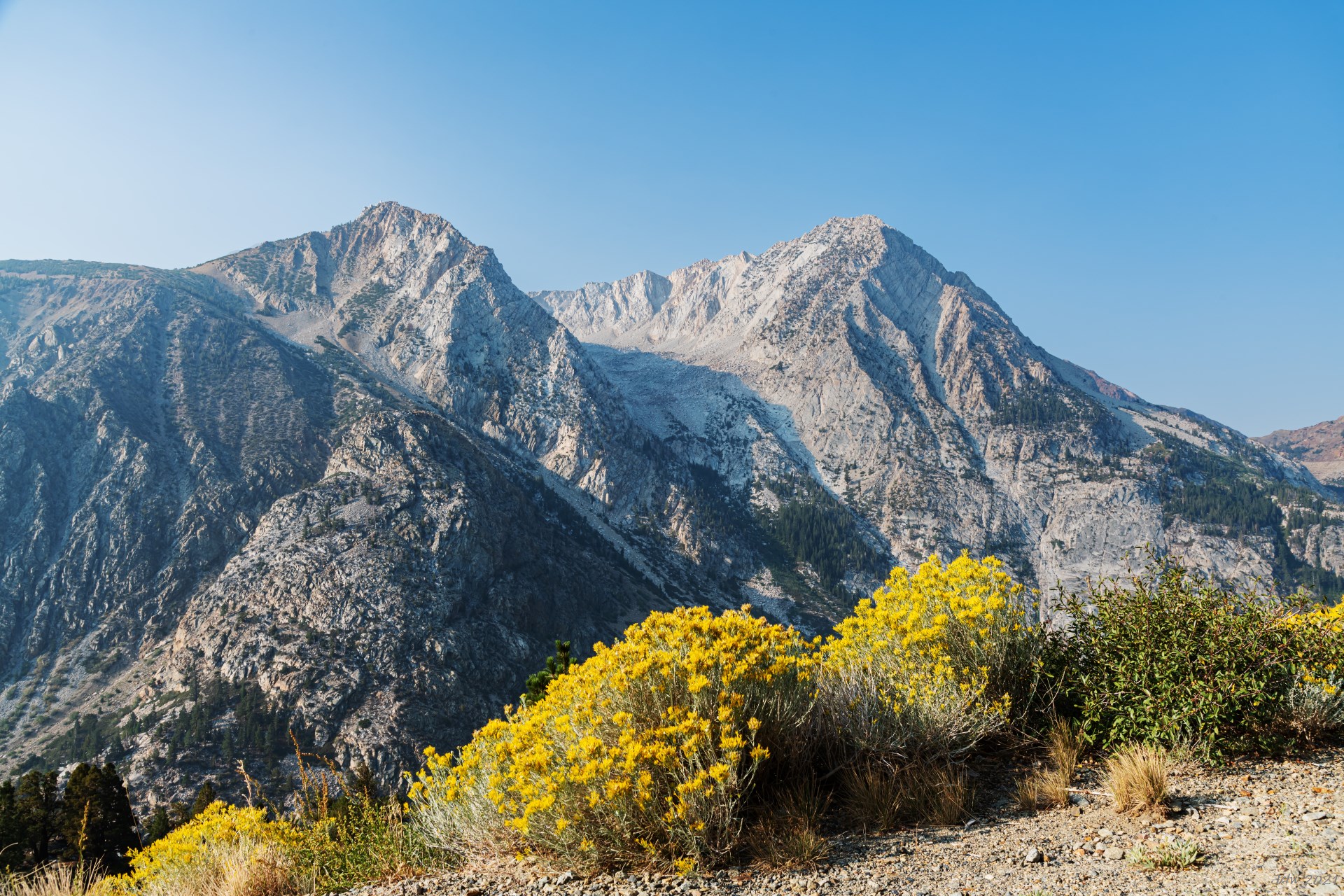 P1 Th mountains over the valley of east of Tioga pass.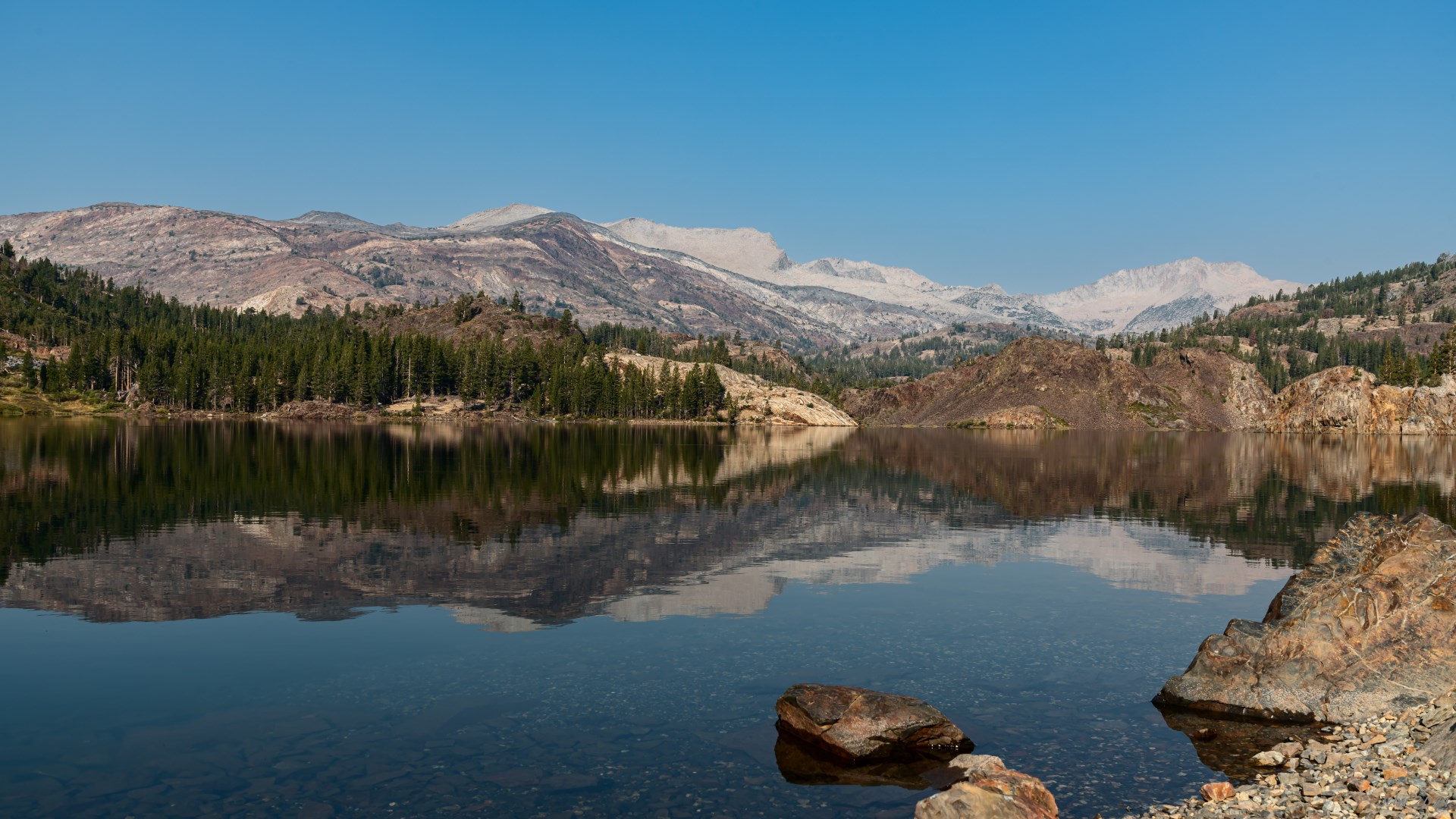 P2 Ellery Lake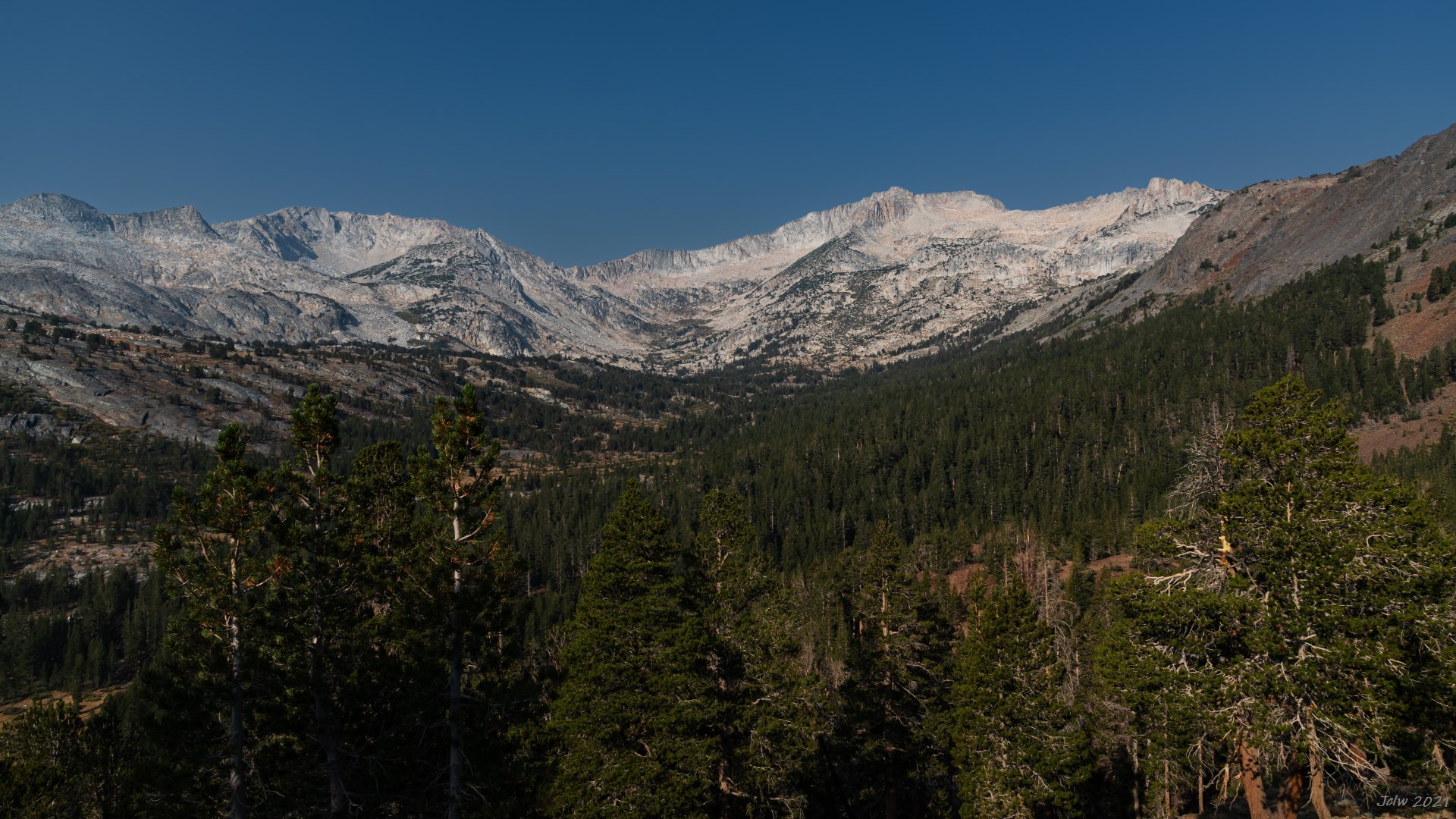 P3 The Peak east of Ellery Lake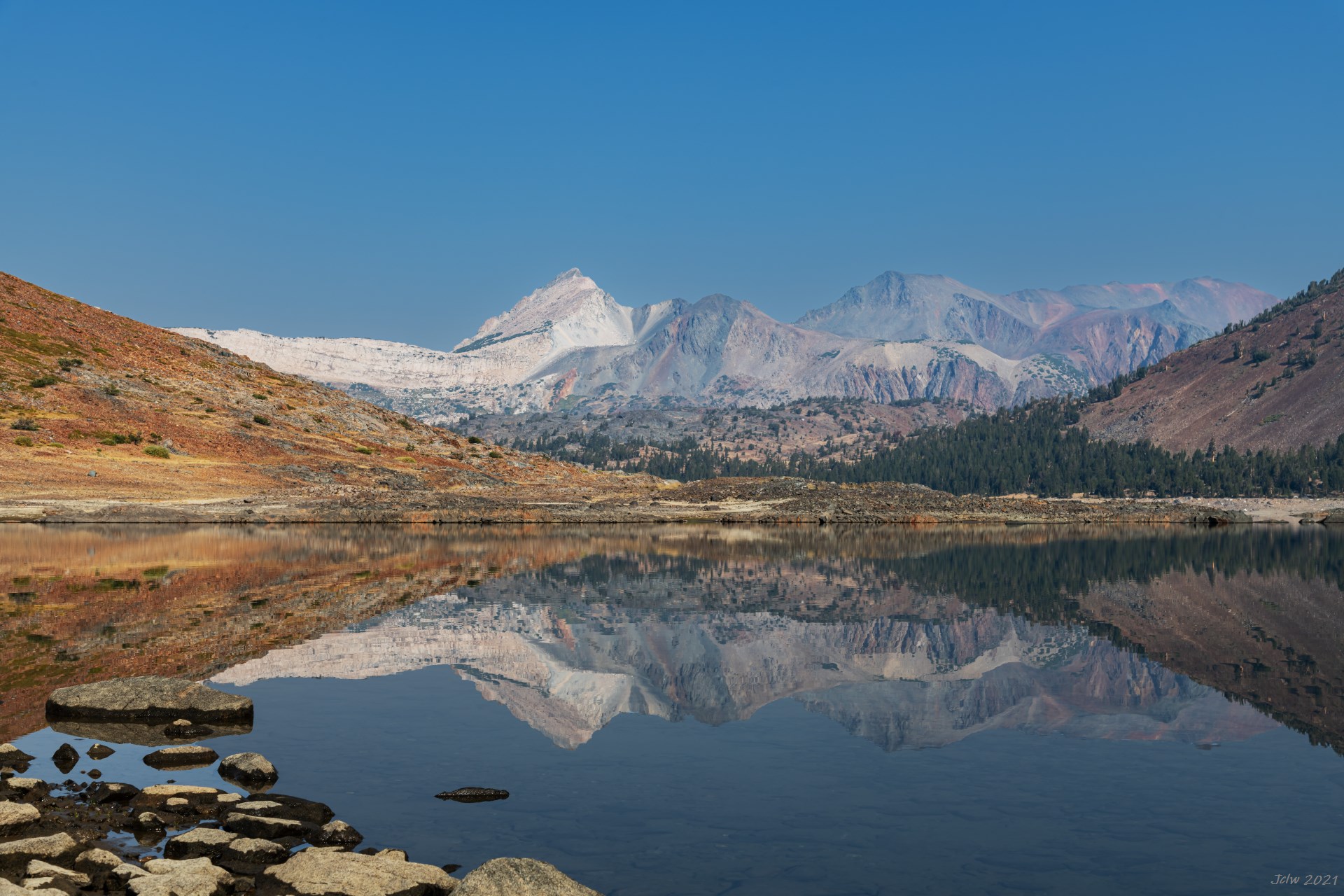 P4 Saddlebag Lake and distant mountains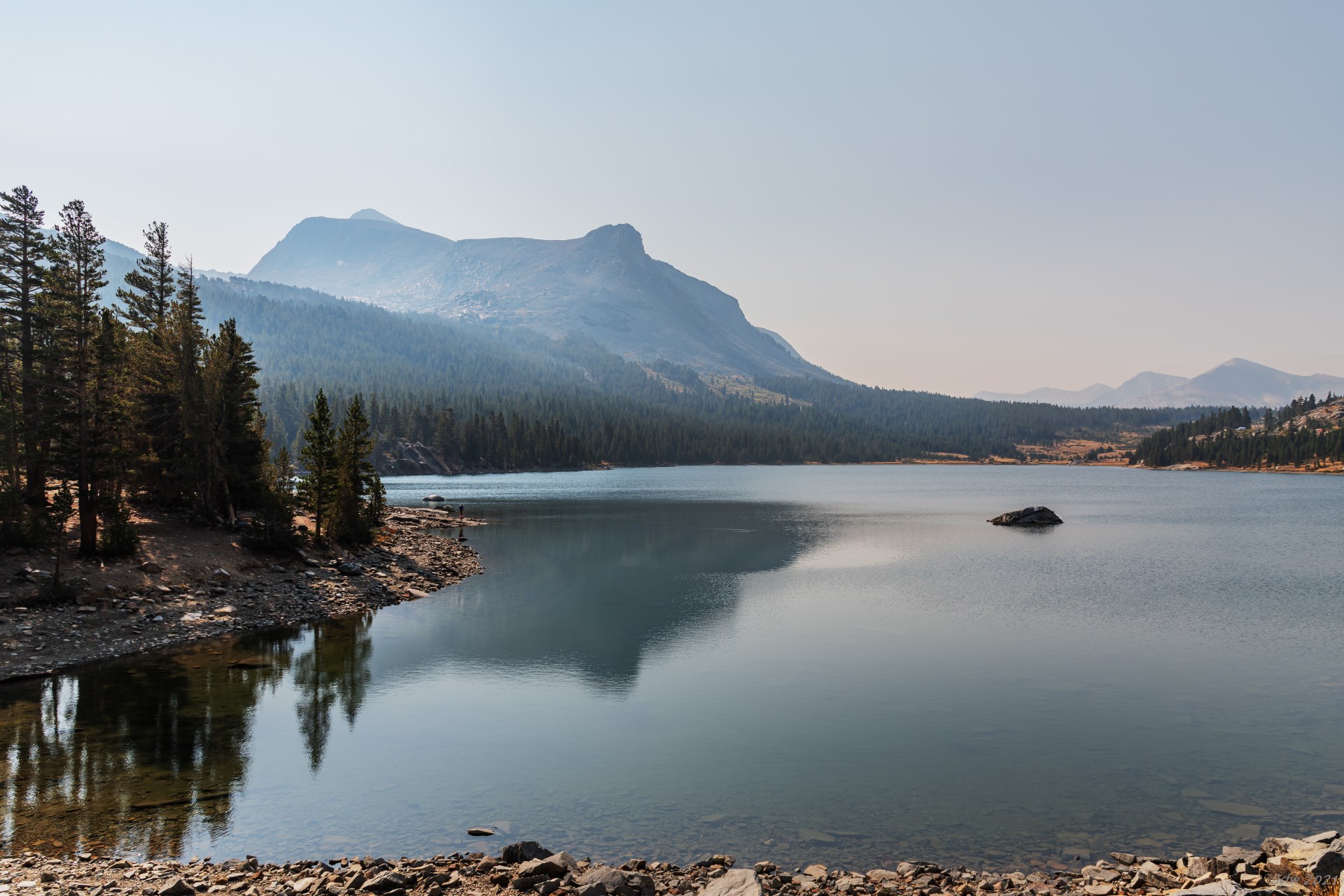 P5 Tioga Lake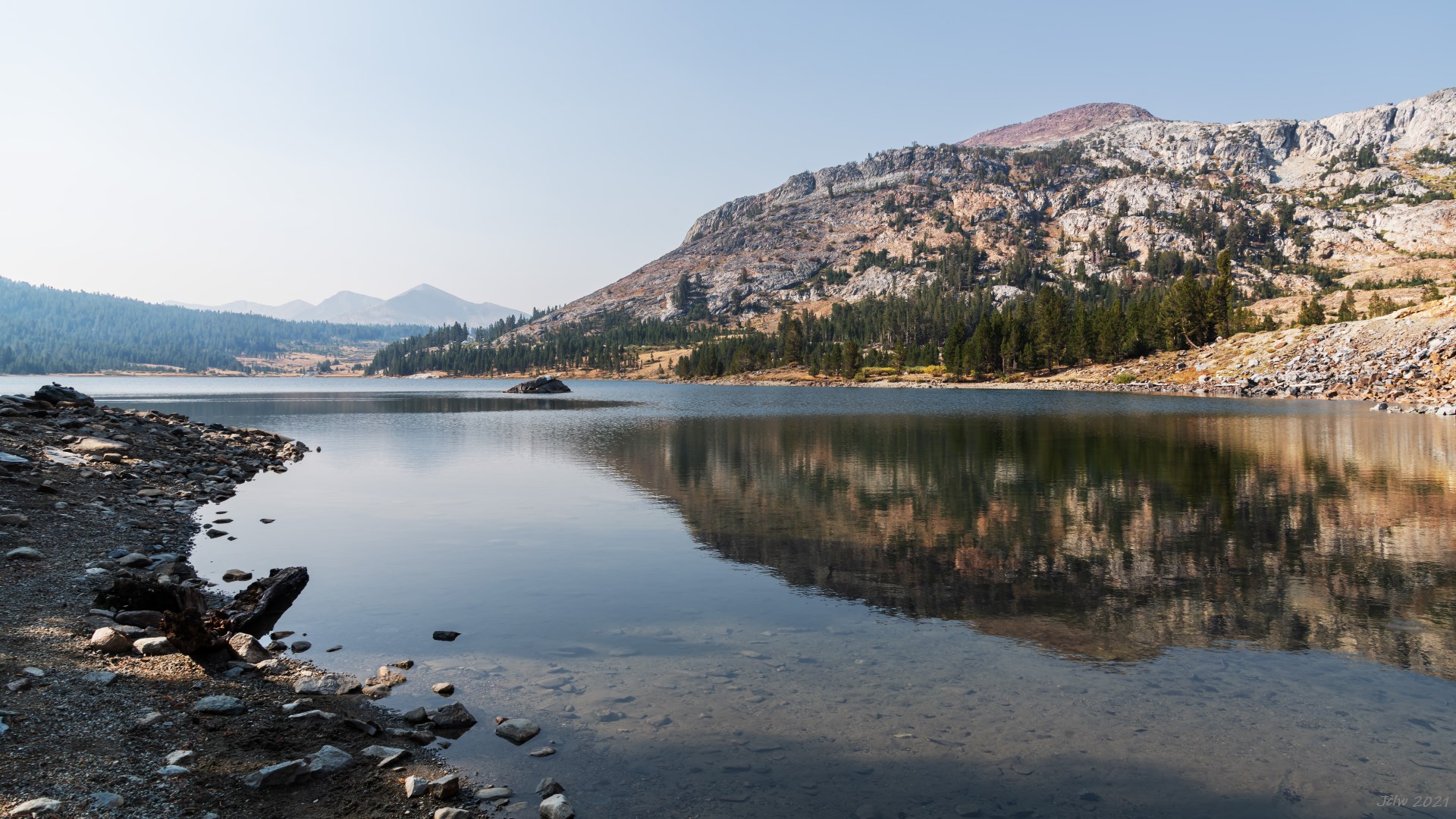 P6 Tioga Lake 2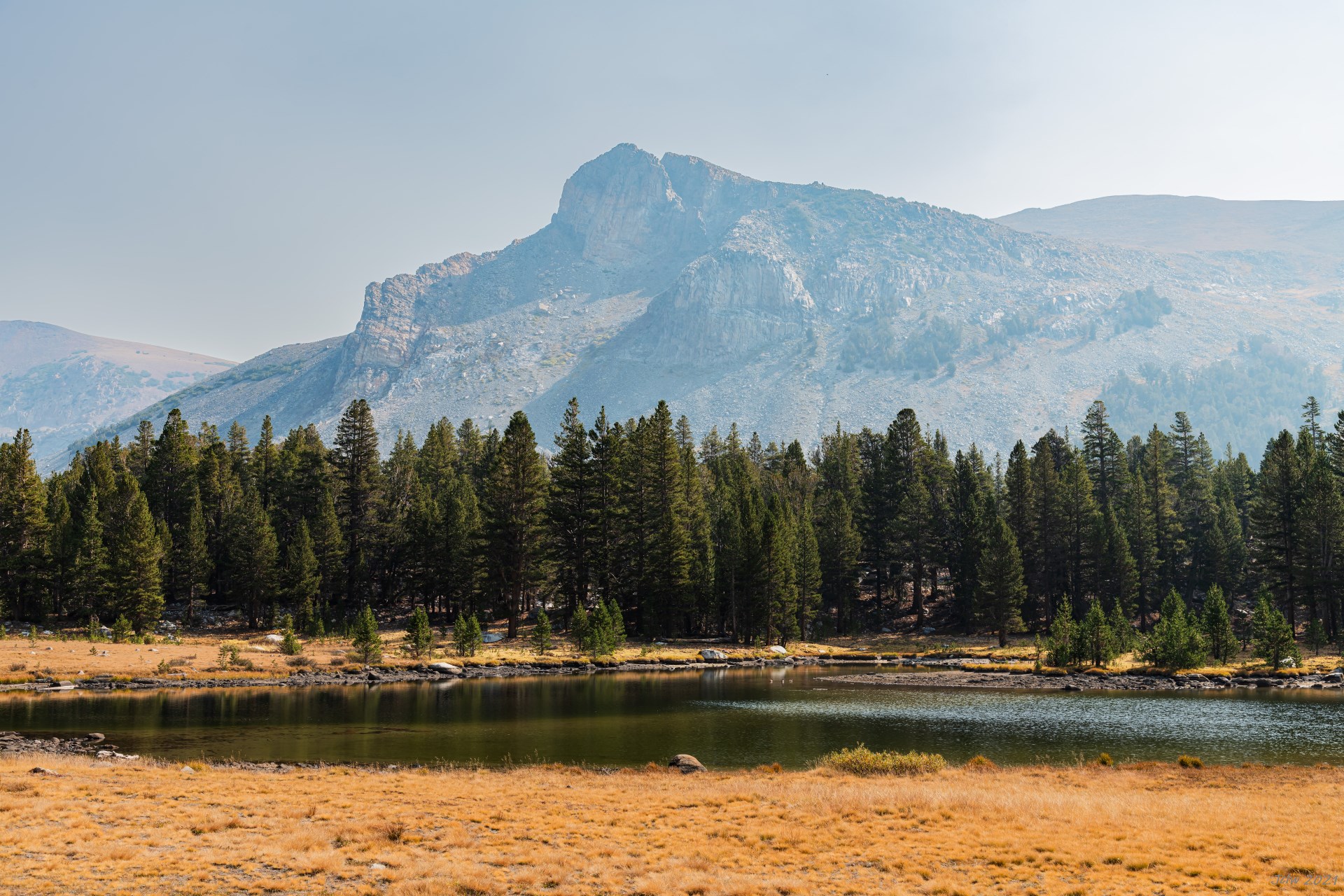 P7 Tuolumne Meadows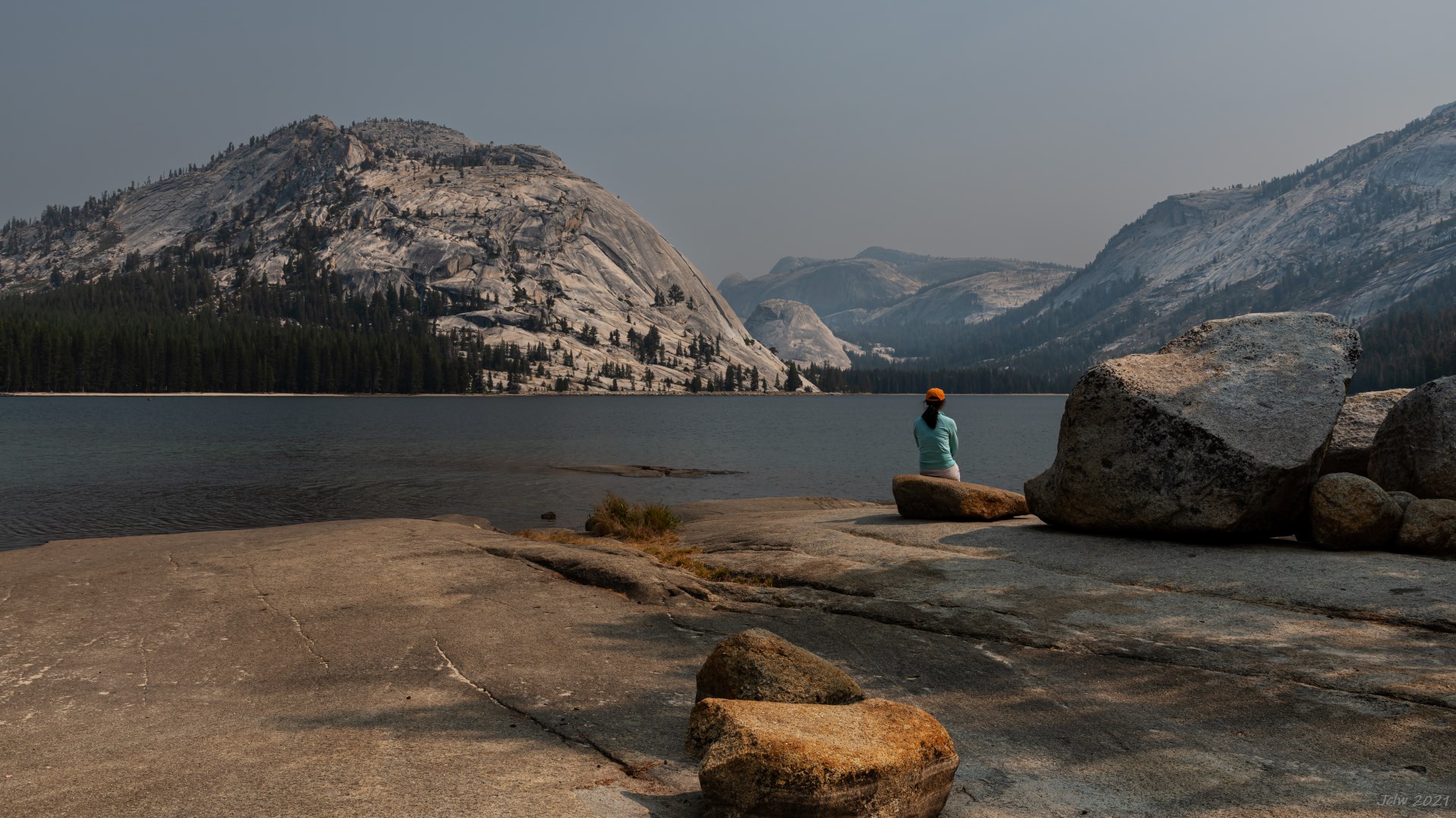 P8 Tenaya Lake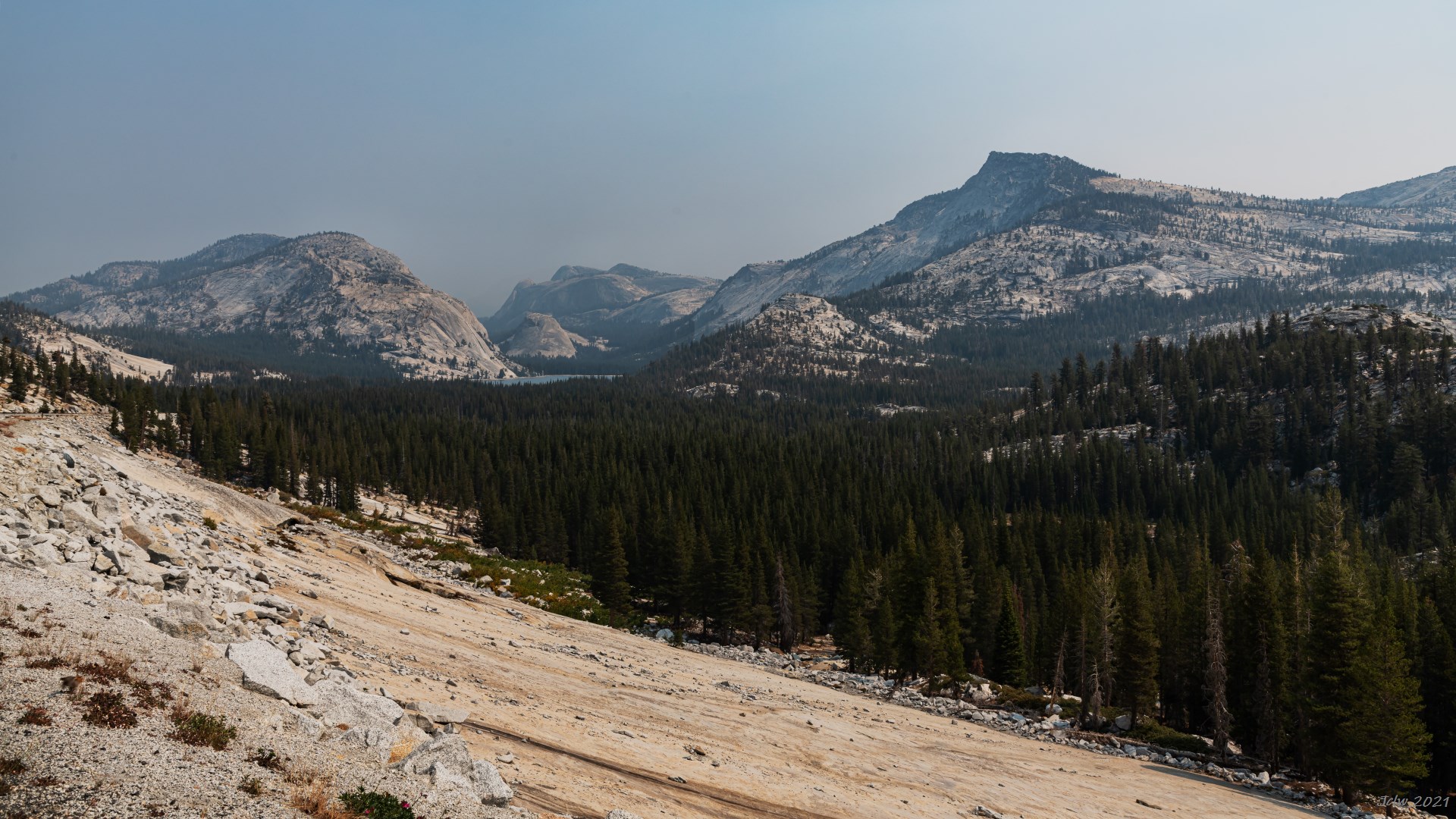 P9 Olmsted Point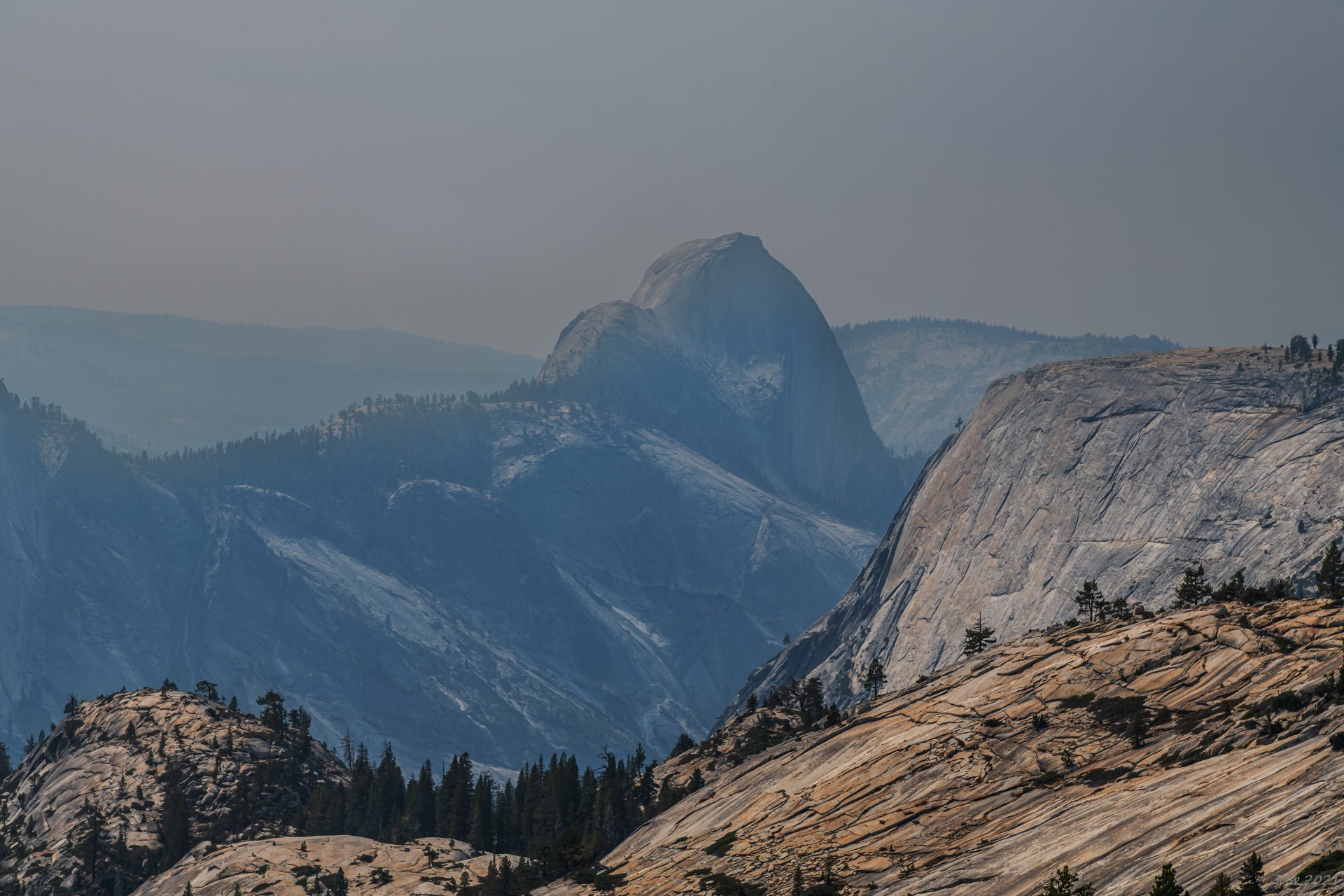 P10 Half dome viewed from Olmsted Point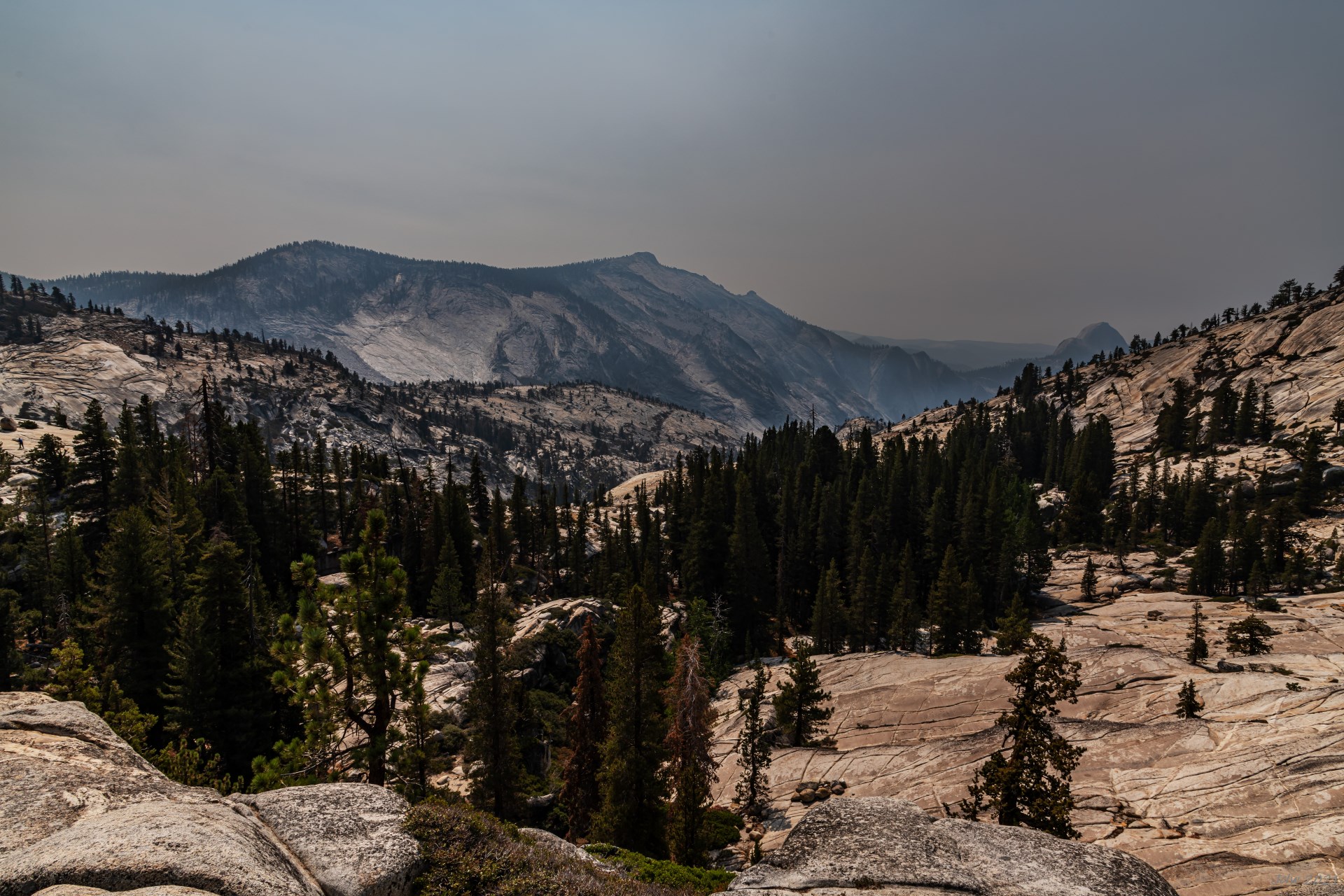 P11 Valley and Half dome viewed from Olmsted Point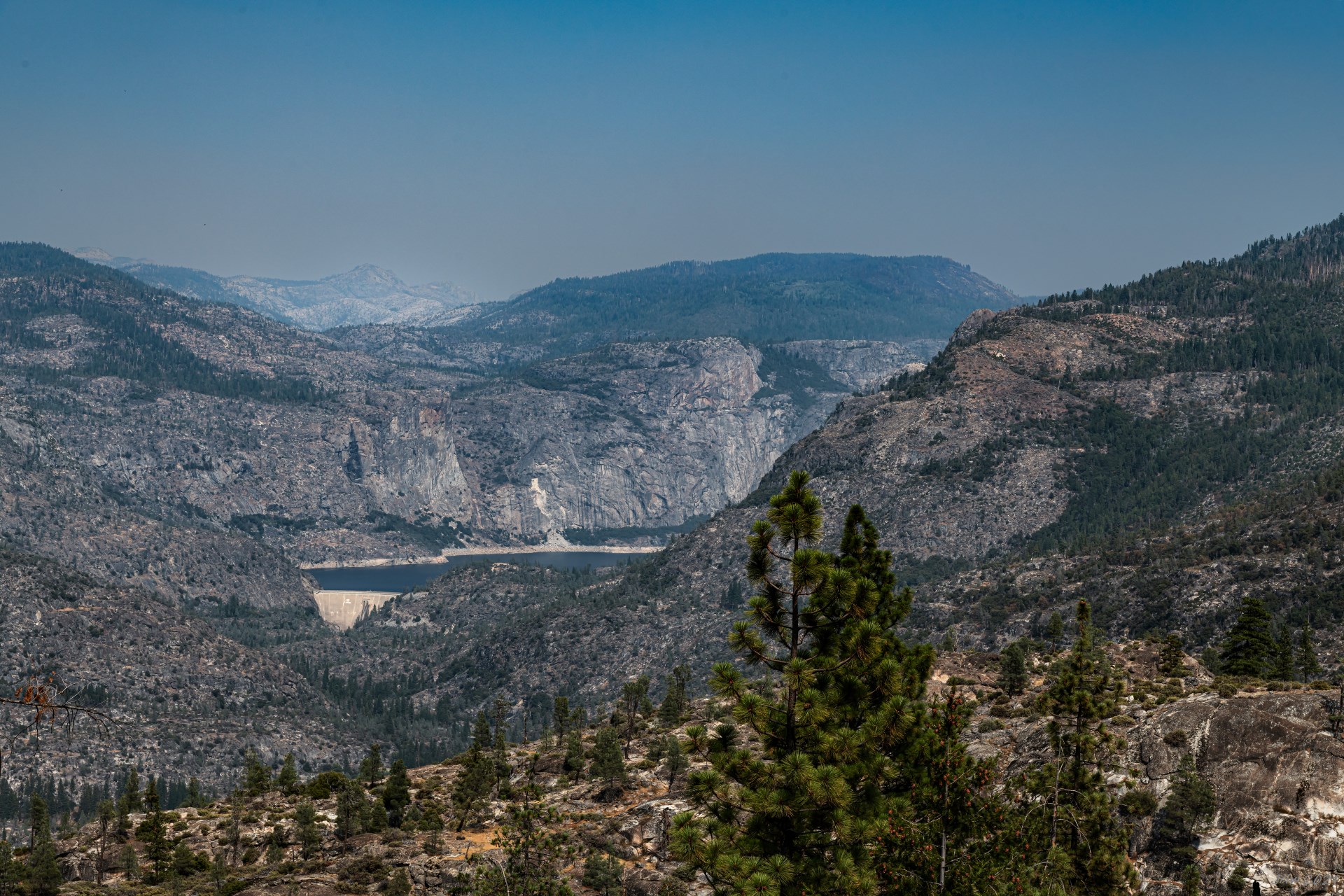 P12 Hetch hetchy reservoir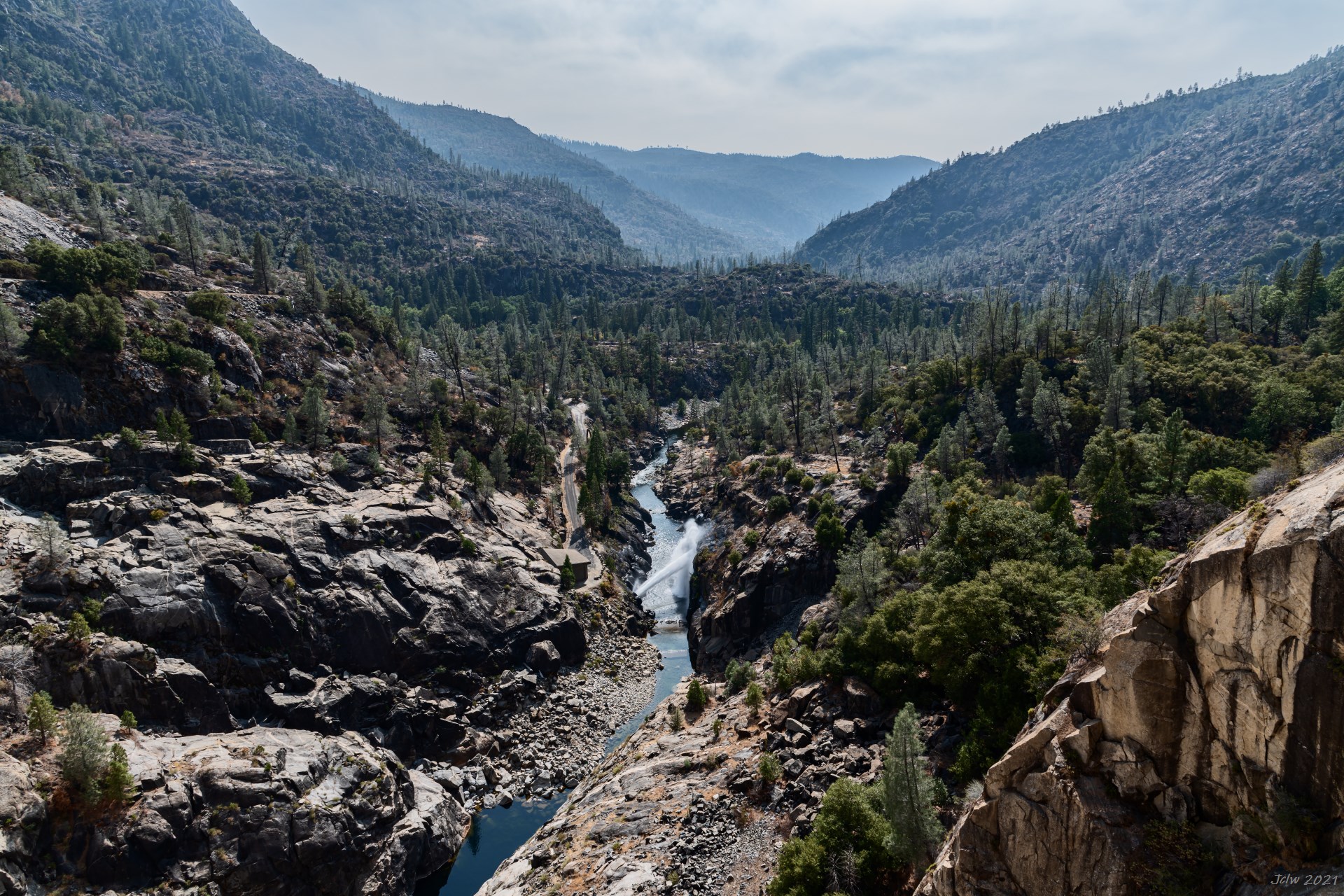 P13 The valley beneath Hetch hetchy reservoir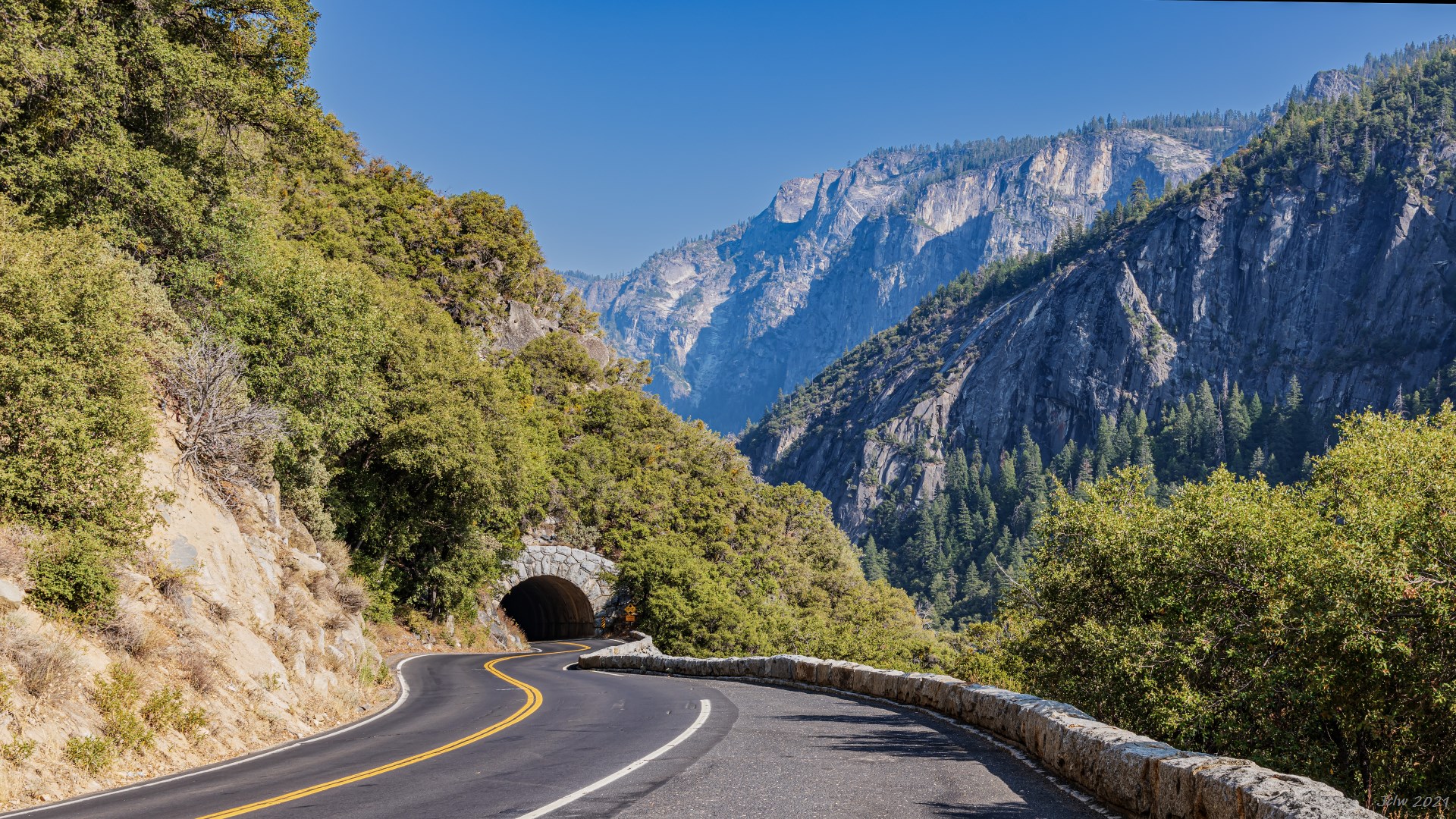 P14 Big Oak Flat Road Tunnel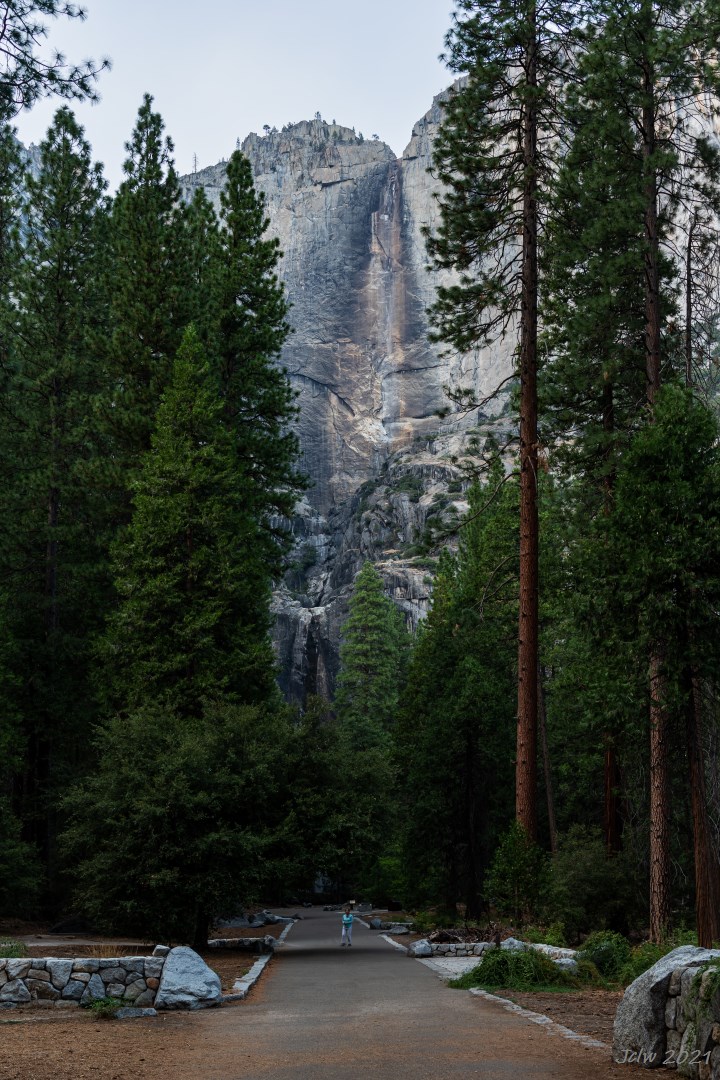 P15 Disappeared Yosemite Falls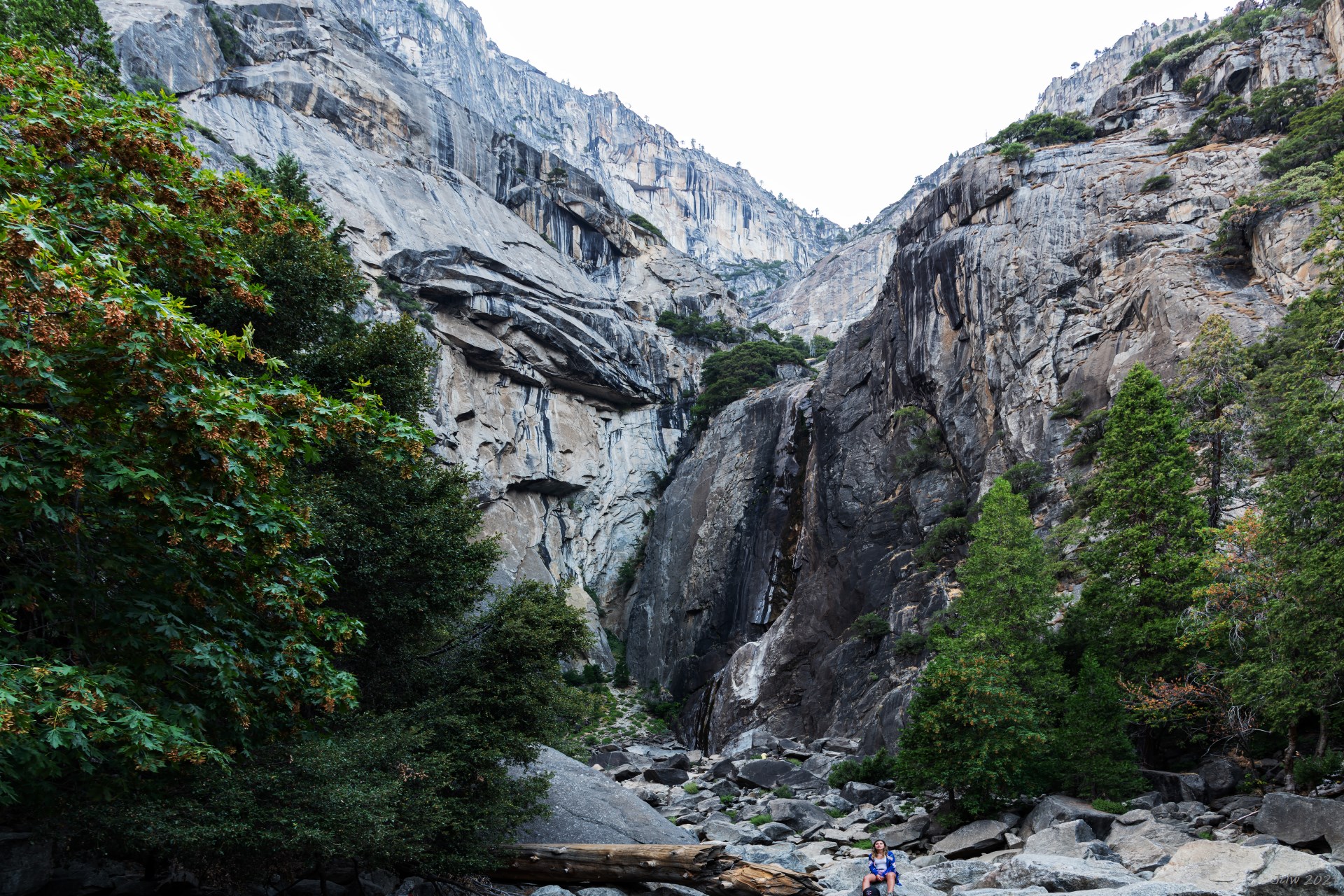 P16 The foot of Yosemite Falls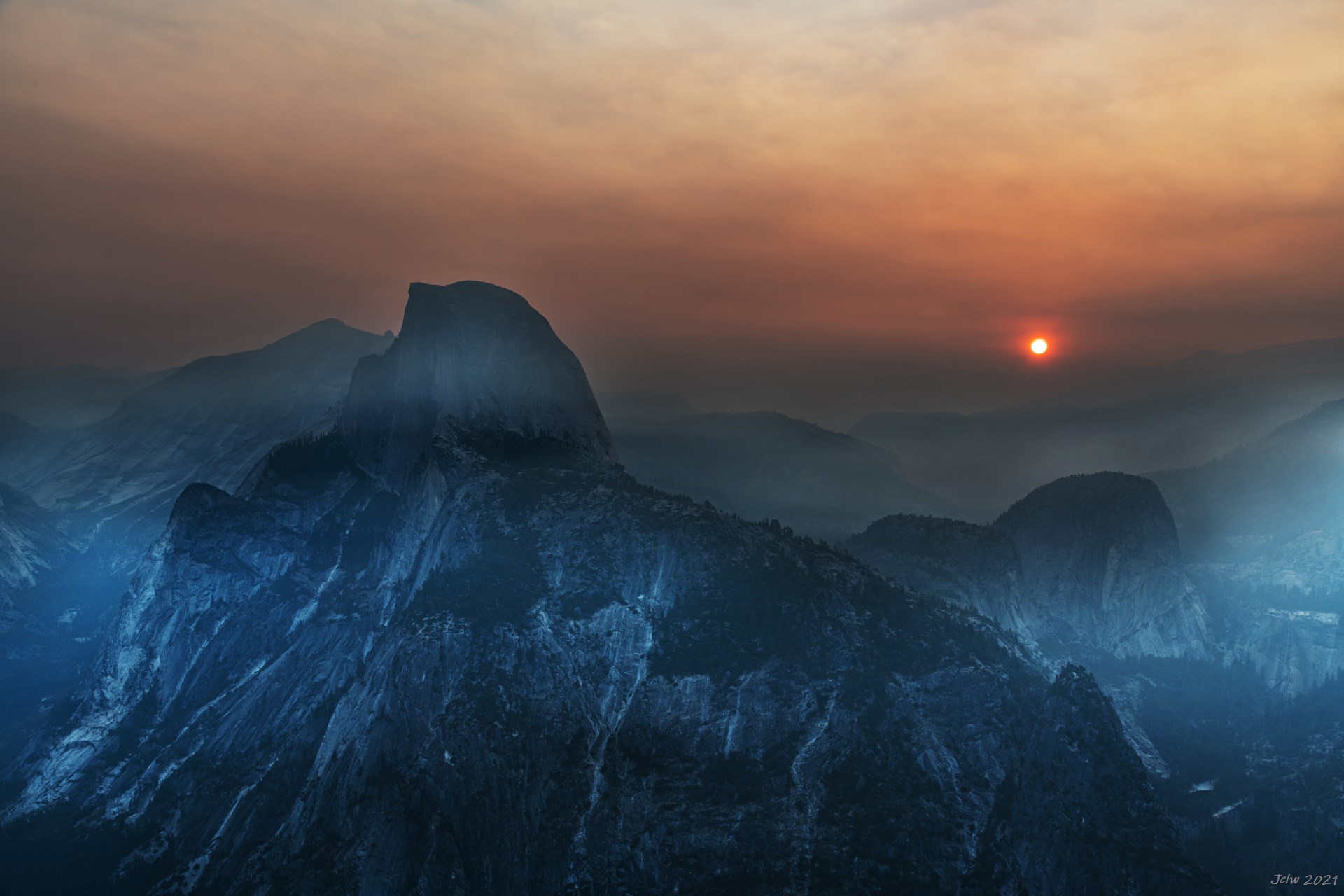 P17 The sunrise at Yosemite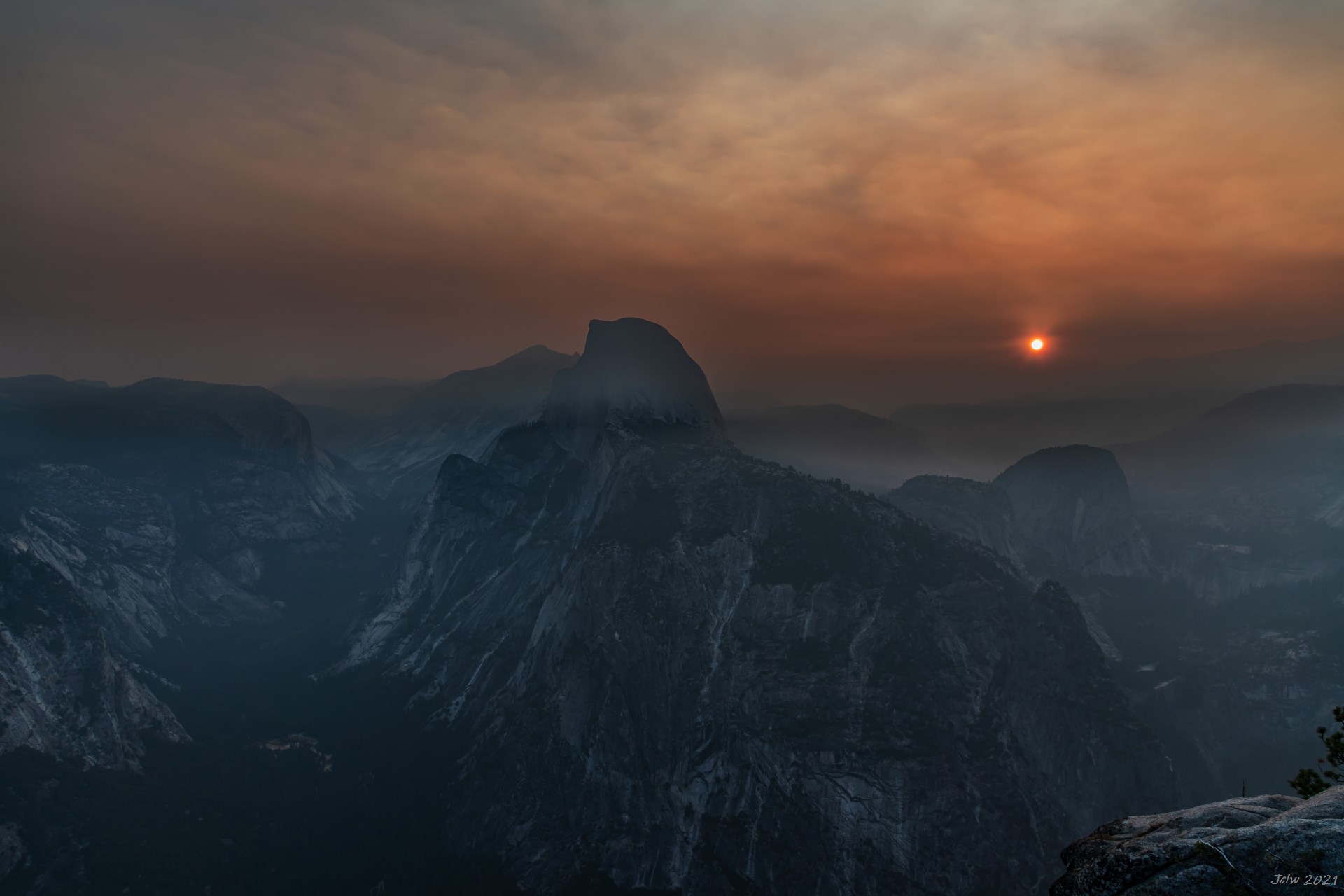 P18 The sunrise at Yosemite 2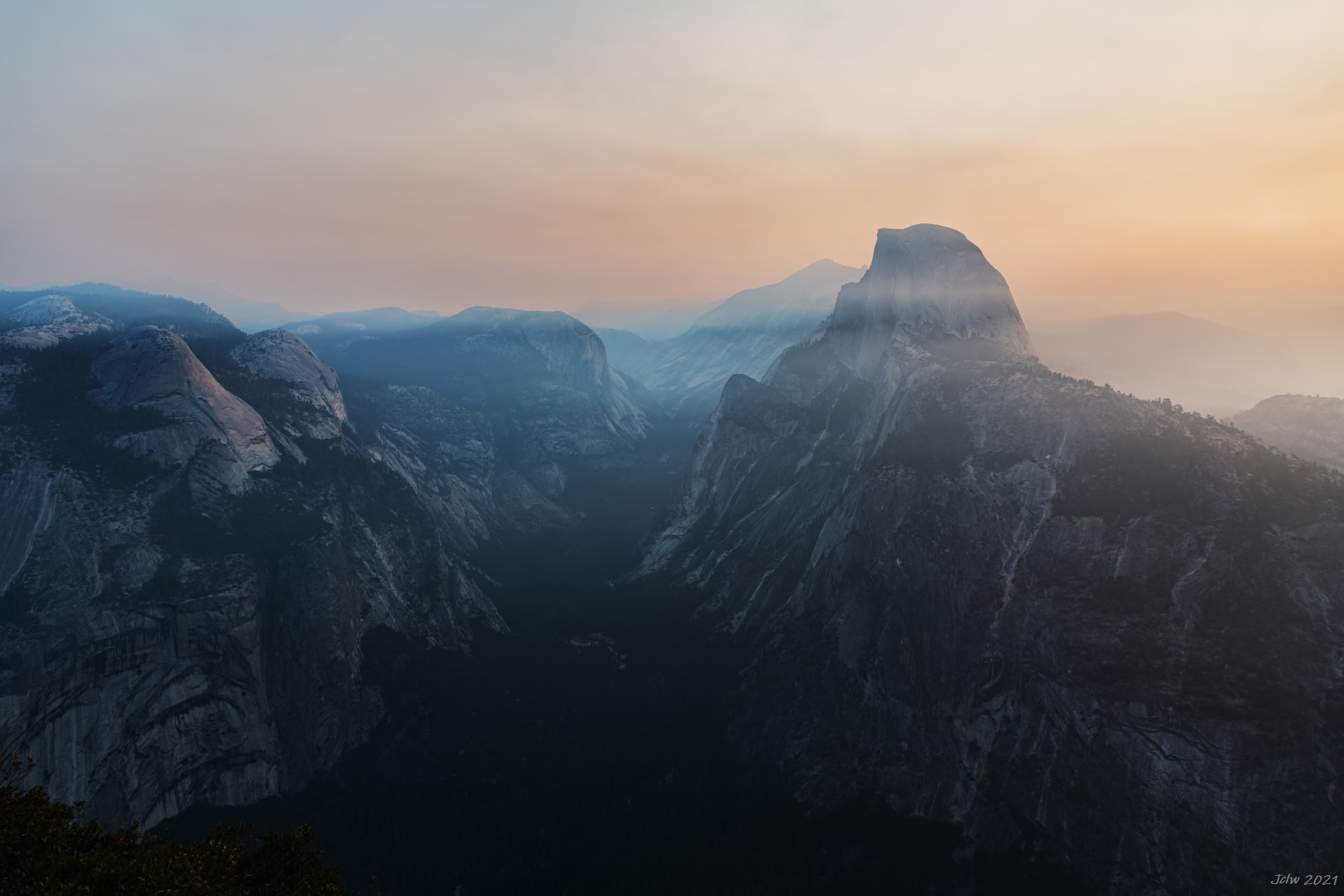 P19 The morning at Half dome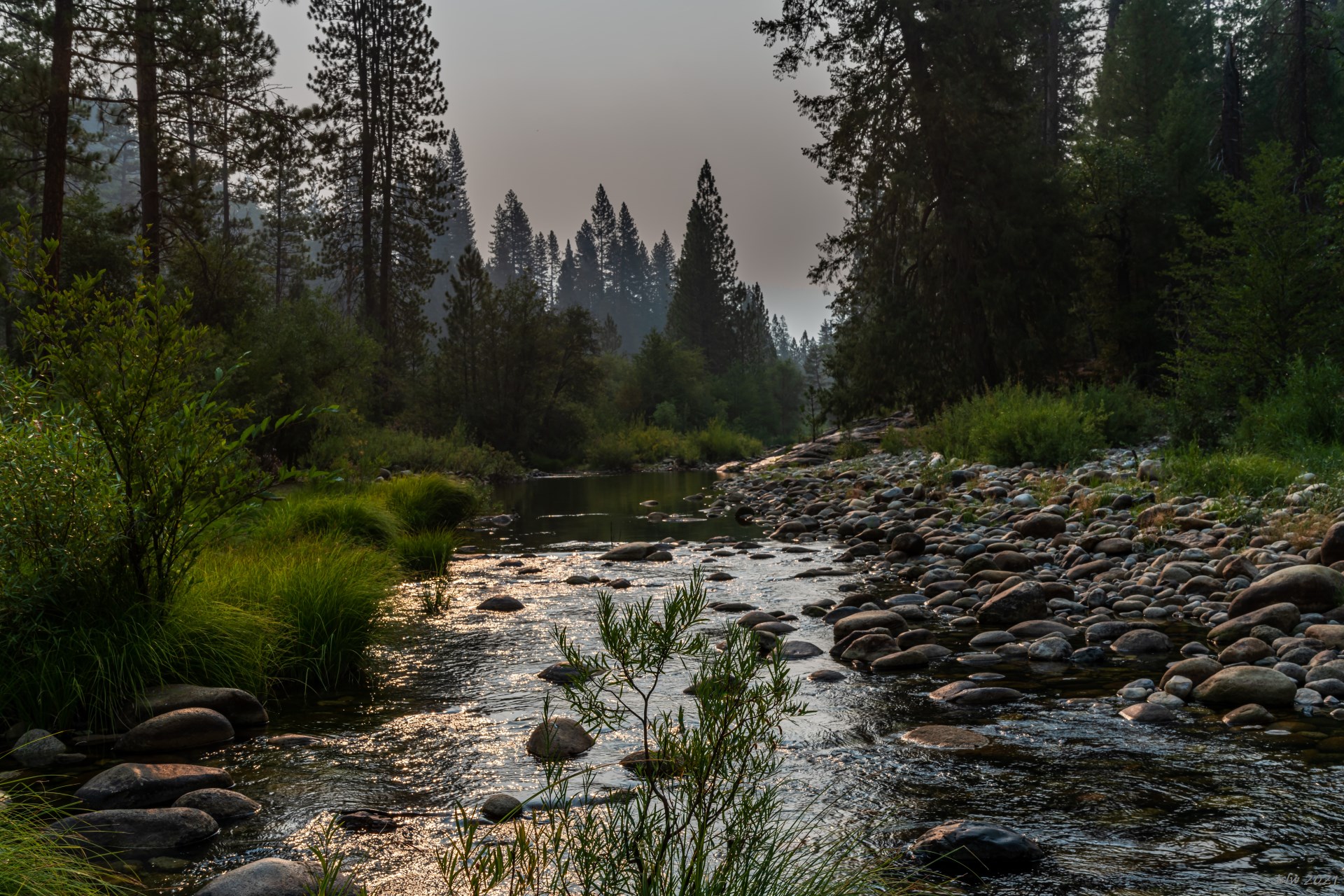 P20 A creek at Yosemite on Wawona Road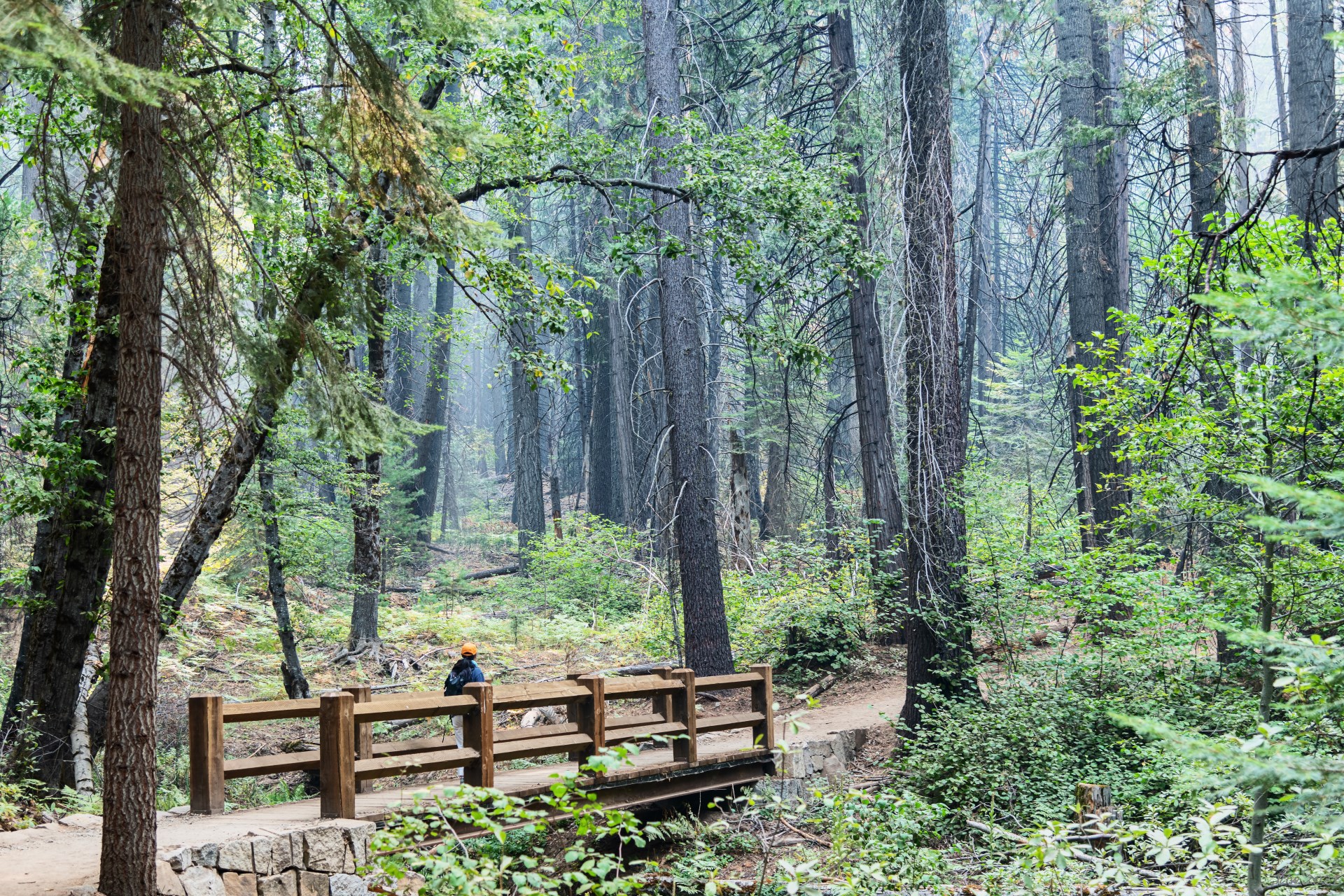 P21 The trail head to Mariposa Grove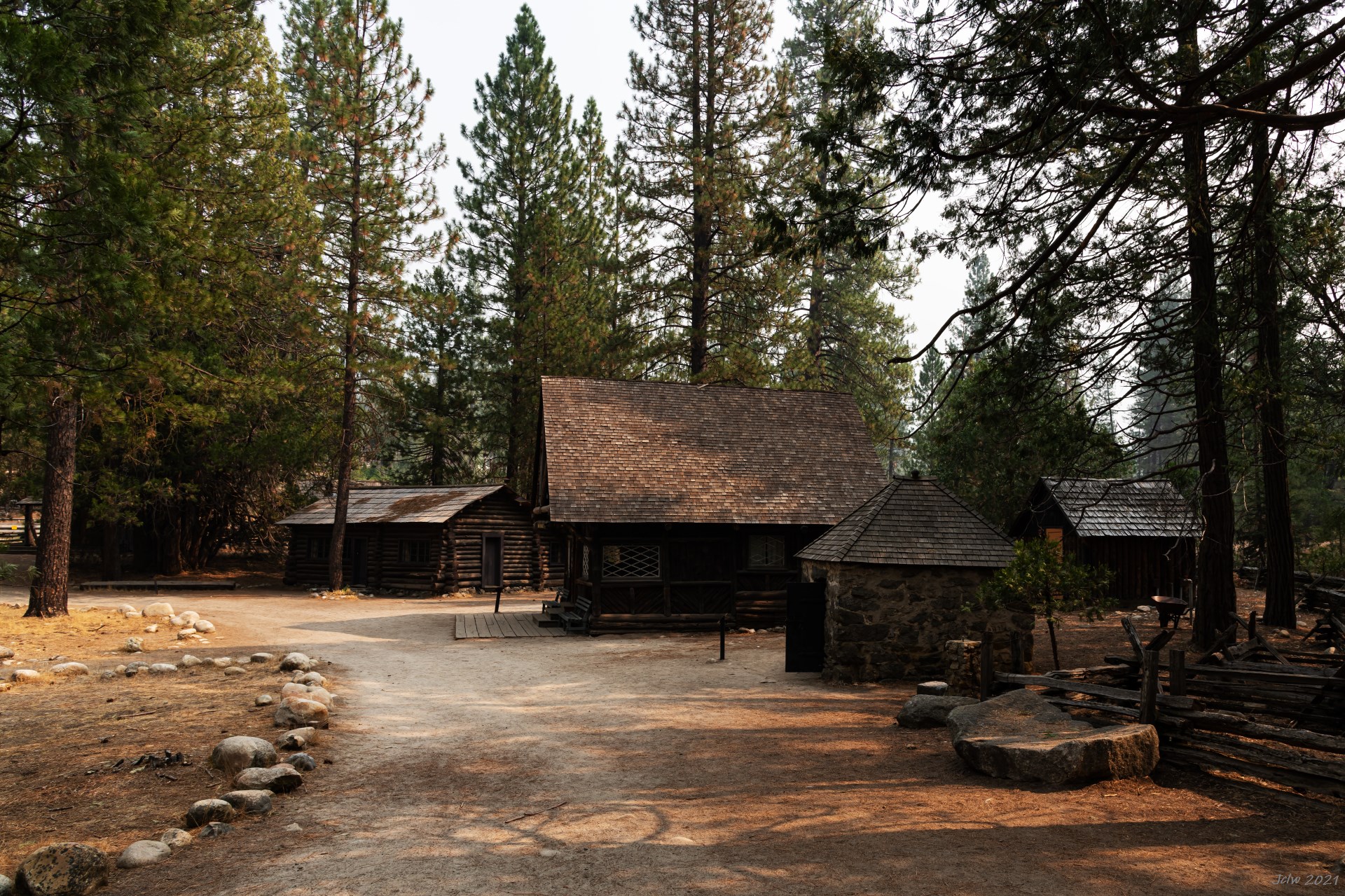 P22 Yosemite History Center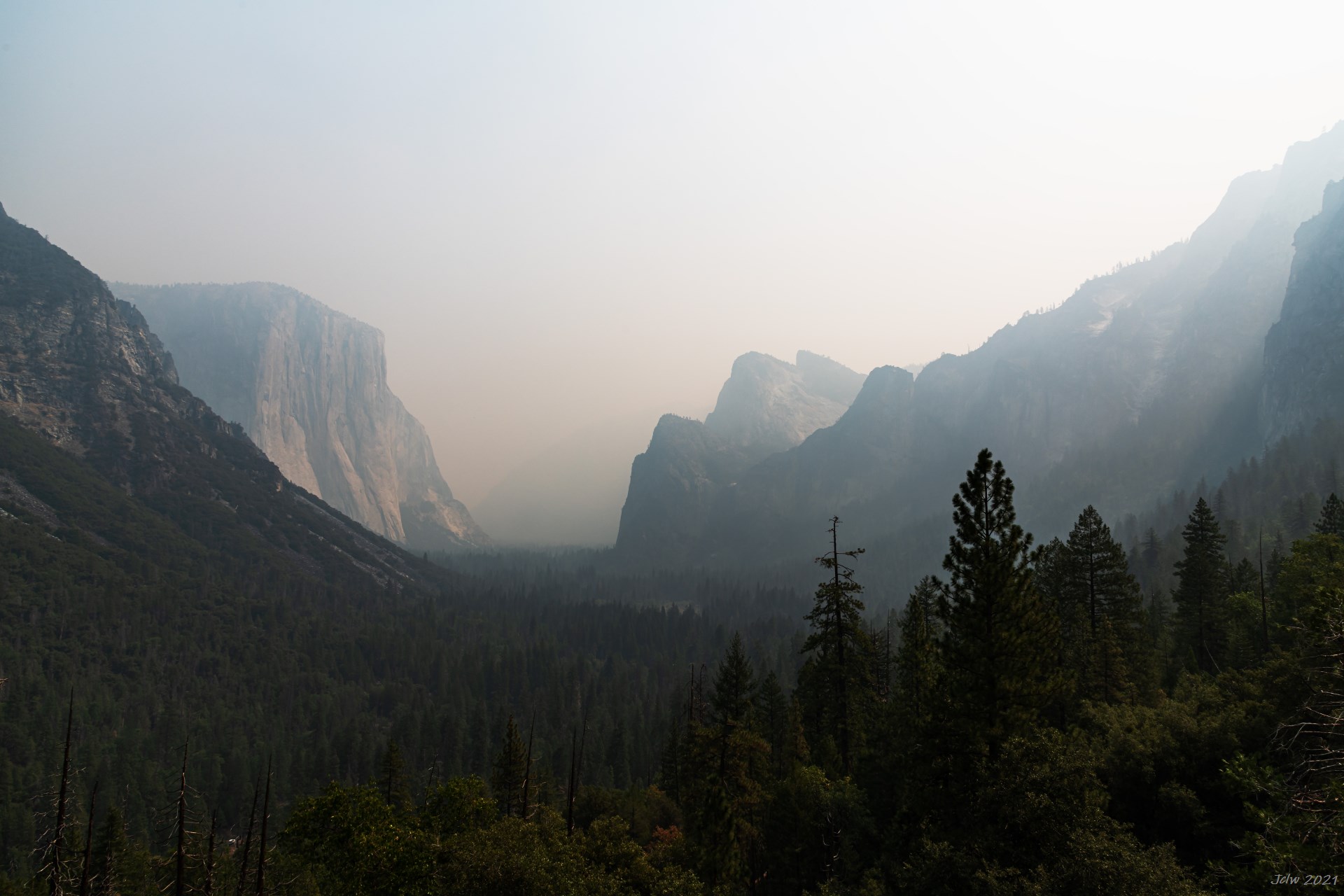 P23 Yosemite valley from Tunnel view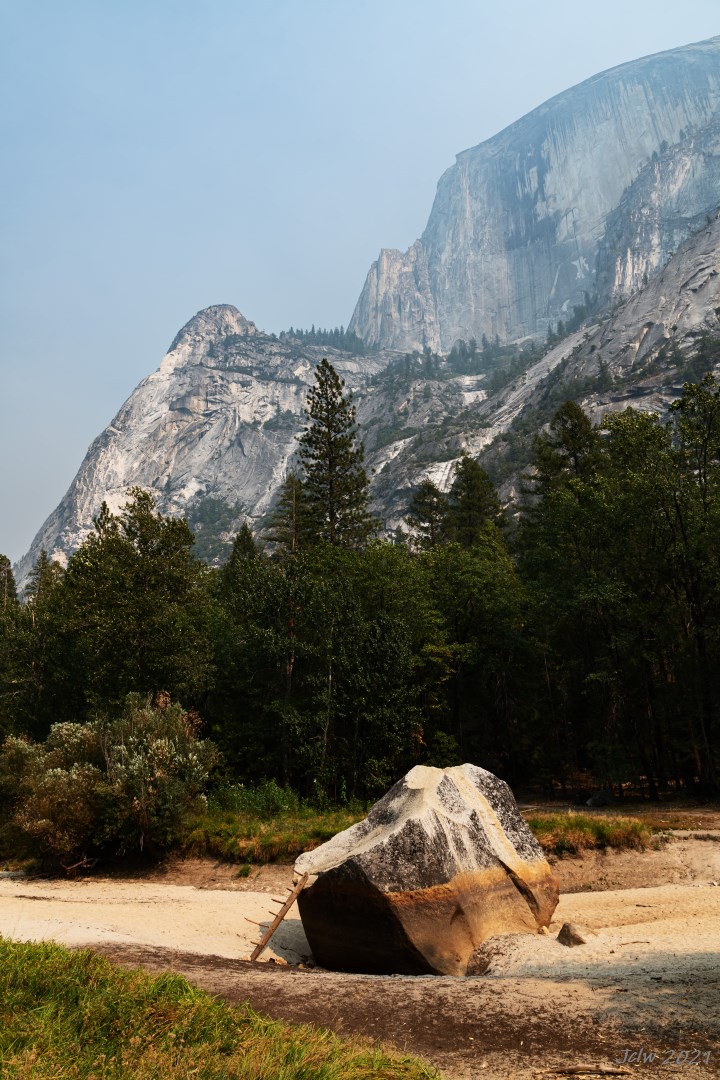 P24 Mirror Lake, none more water at this dry season, the Half dome on background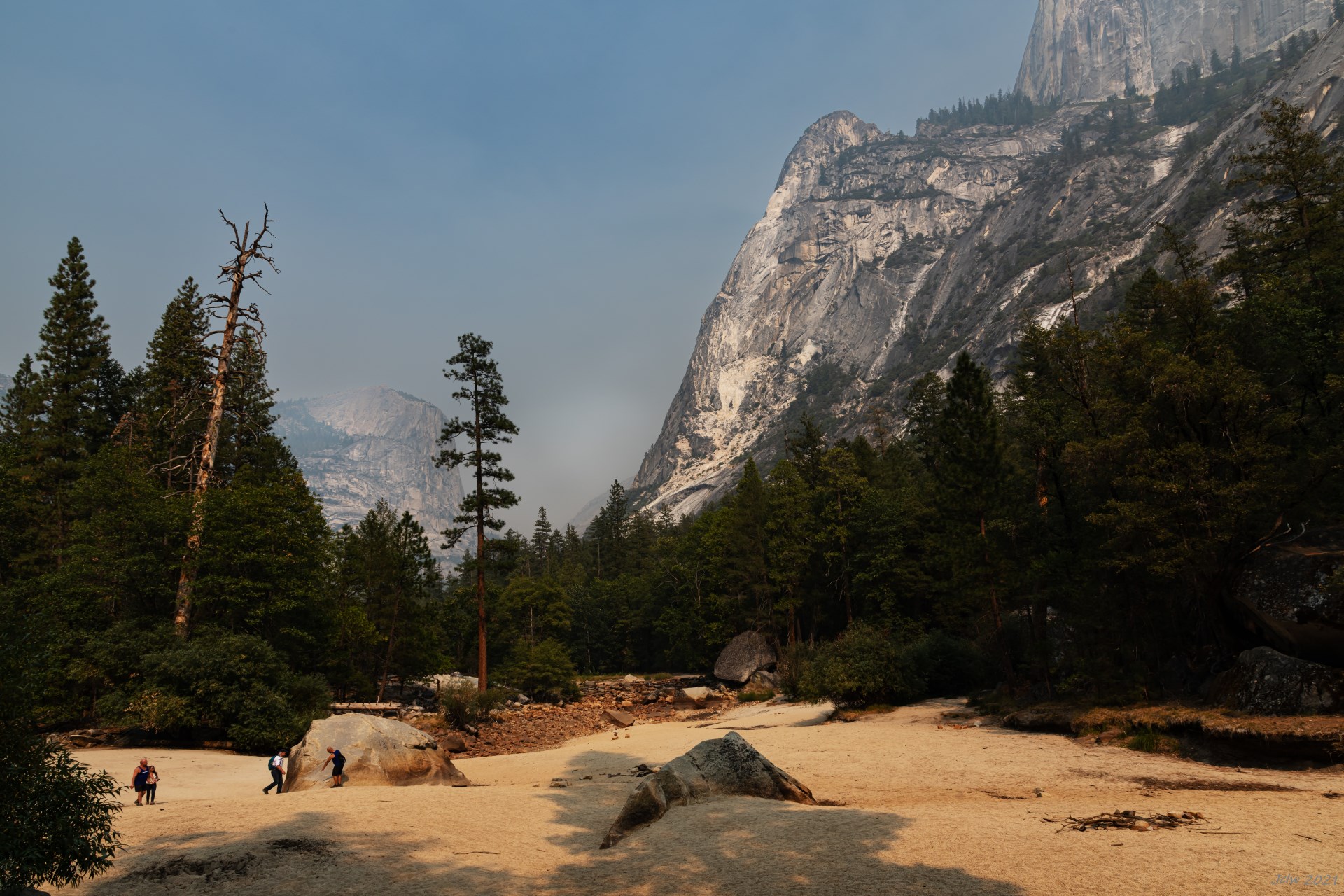 P25 Mirror Lake, now play ground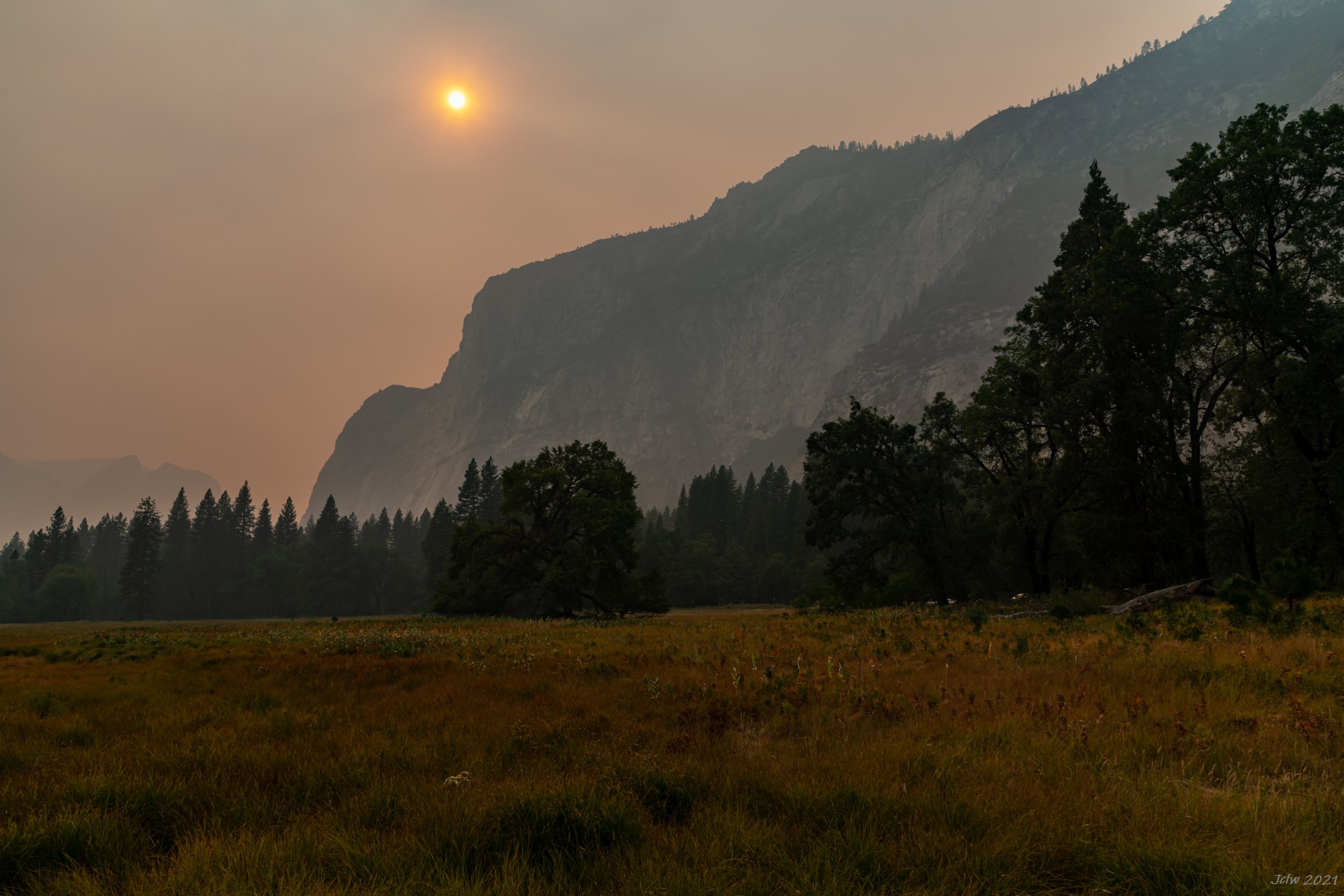 P26 The sunset at the Yosemite valley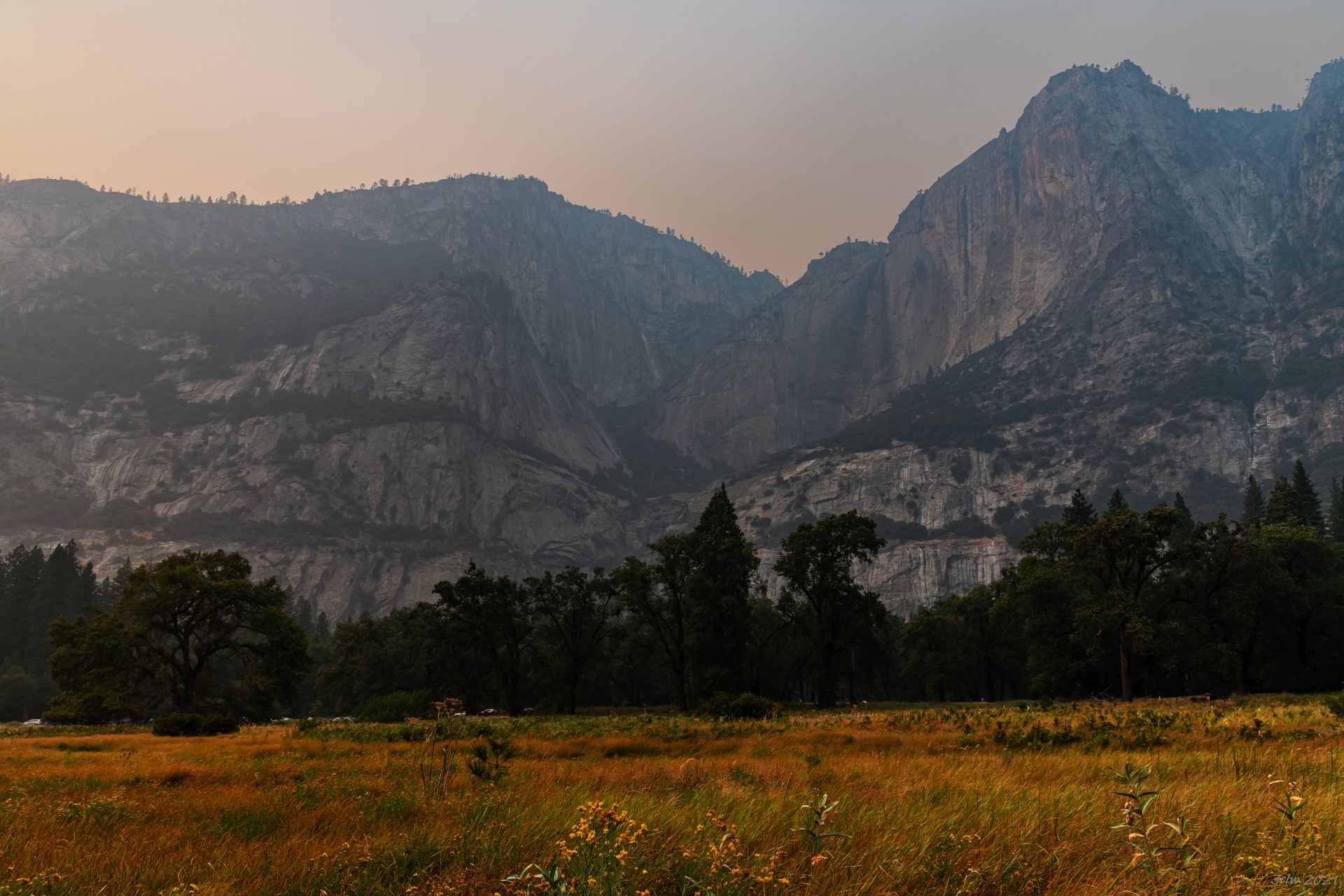 P27 Mountains still there, no more water falls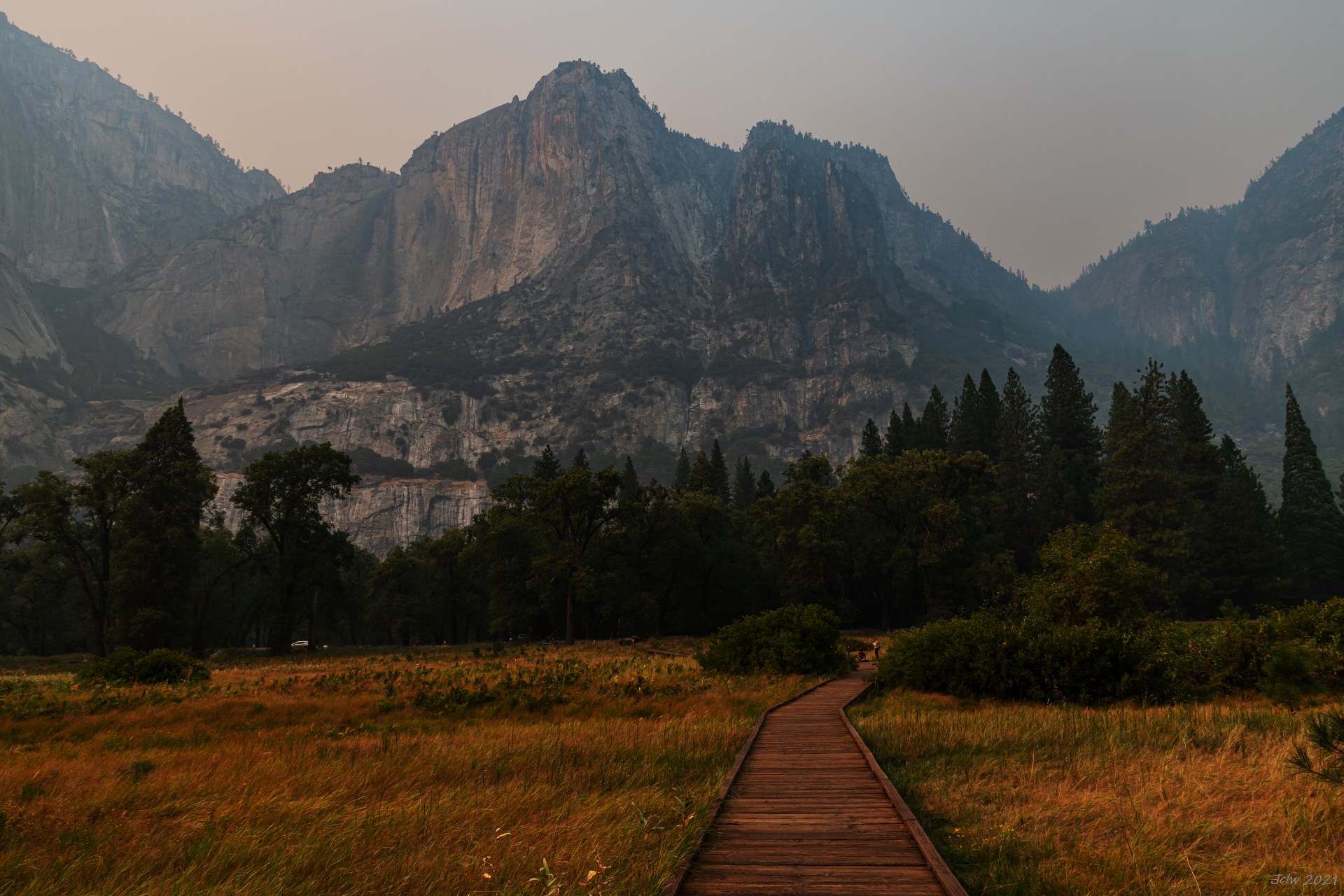 P28 Inside Yosemite valley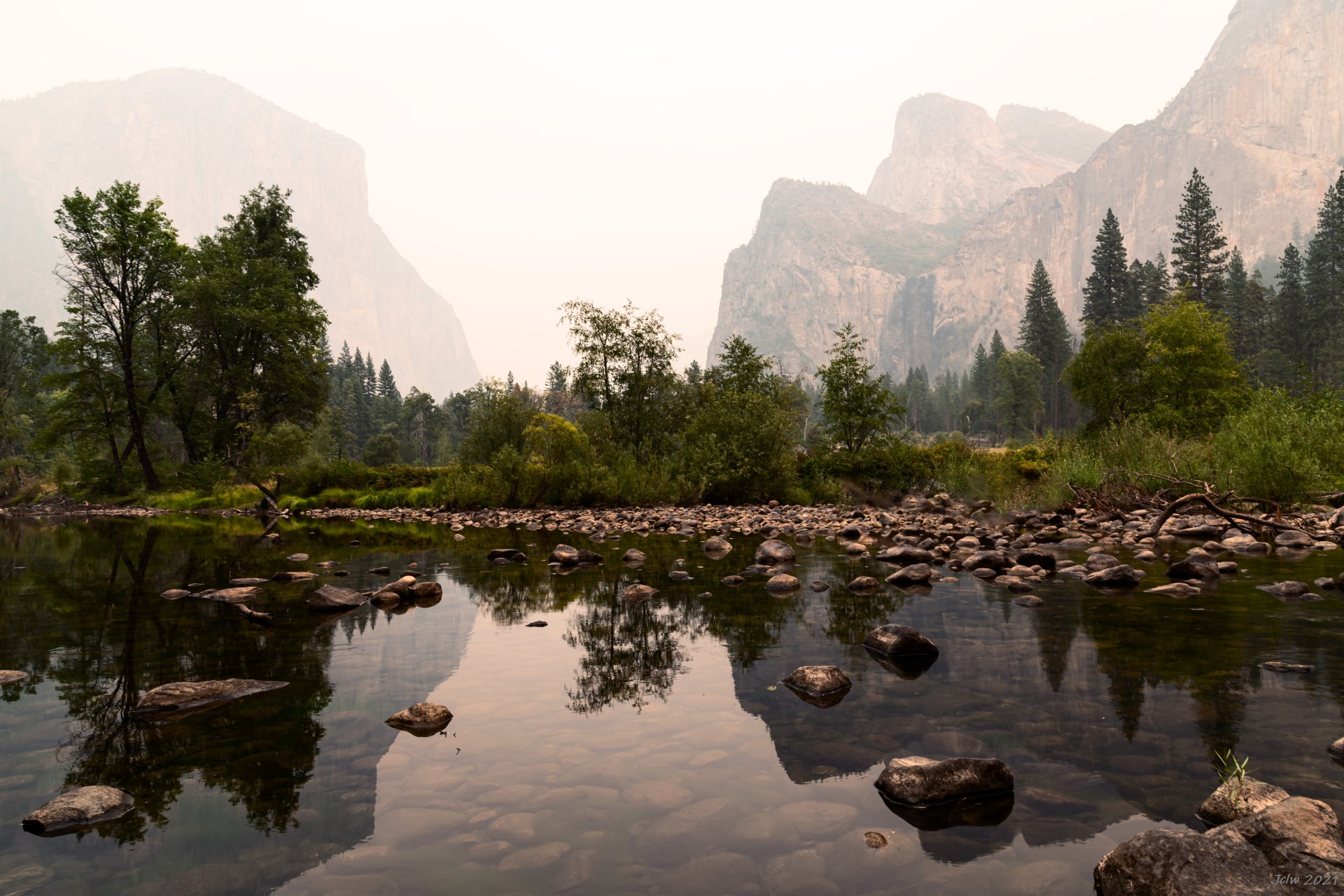 P29 The outlet of the vally