Current Path: Home / Travel / Iceland / Iceland2019-03


Iceland Travel 2019 (3) - Colorful Highland Landmannalaugar
Changde Wu 2019-08-24
Iceland Travel 2019 (3) - Landmannalaugar
Landmannalaugar, short named Laugar, is a place of Fjallabak Nature Reserve in highland, the most colorful place of Iceland. It is the starting point of several days trail of Laugavegur((Landmannalaugar Trail) to Þórsmörk in the south. One or two days more trail via Fimmvörðuháls will reach the Skógar in the southern coast.
There are several roads lead to Landmannalaugar, with the route of F26->F208->F224 the safest without driving the vihicle crossing rivers. We stayed at Highland Center the previous night and arrived at Landmannalaugar fairly early along this road, and headed out via F225, which was a scare experience since there are two large rivers to cross.
The facility in Landmannalaugar is fairly simple, a large camp site and paid bathroom. We seemed lost at the time when arrived here, simply could not figure out the path I planned ahead. Then we picked the path with most people. This turned out to be a smart strategy. After passing a large obsidian field, we arrived at a smooky thermal field, then climbed to the top of the moutain behind it. By searching the internet after we came back, I found that this is exactly the route I intended, and the mount we reached is Brennisteinsalda("Sulphur Wave").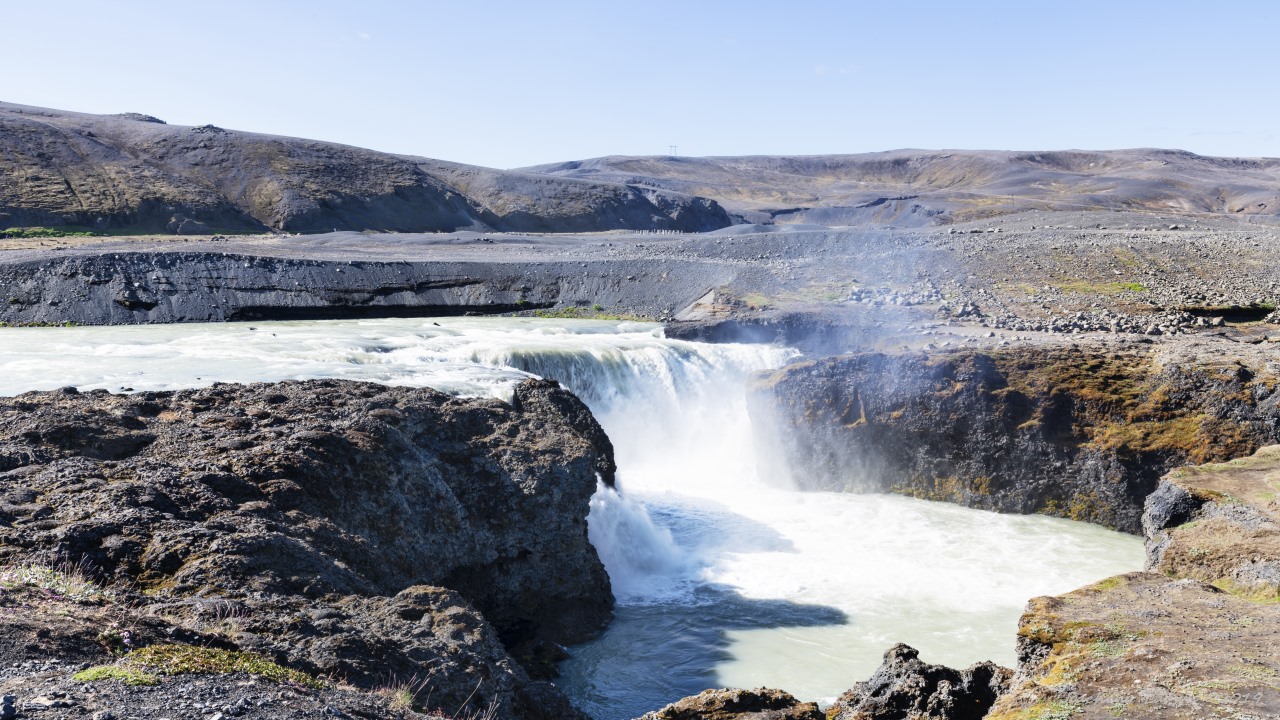 P1 Sigoldufoss not far from The Highland Center Hrauneyjar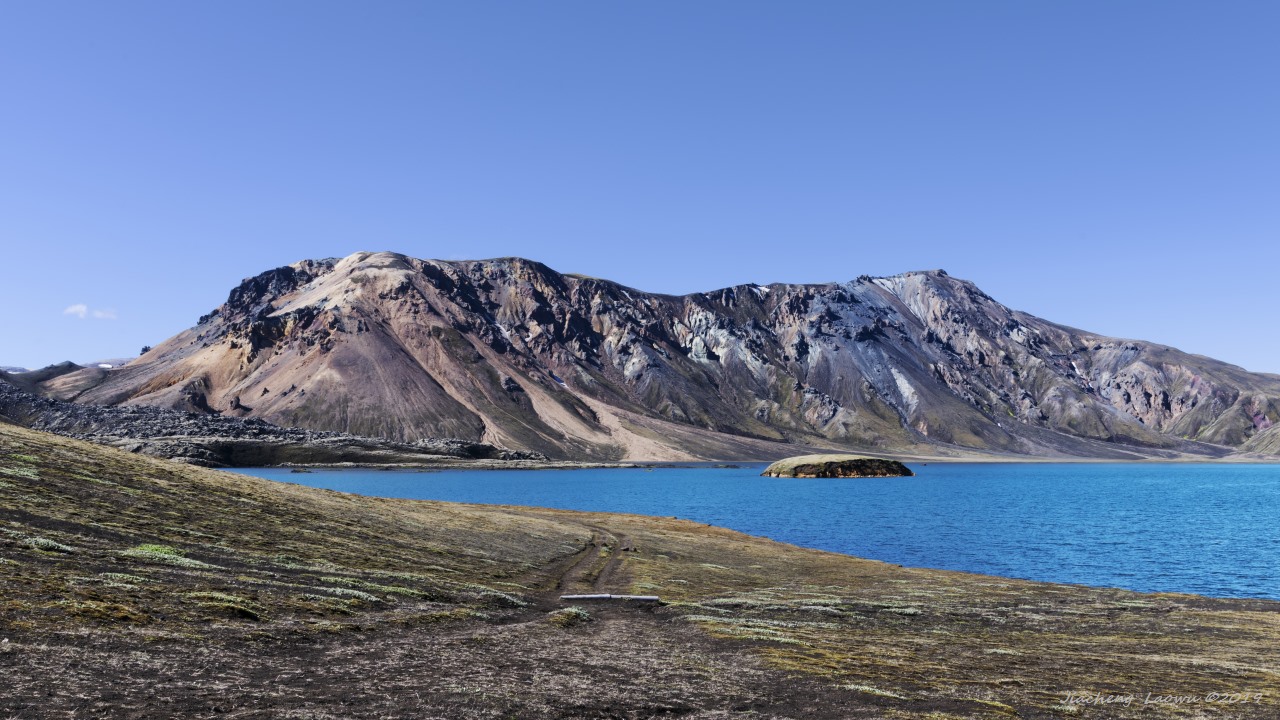 P2 Lake Frostastaðavatn and the colorful mountain behind just a short distance to Landmannalaugar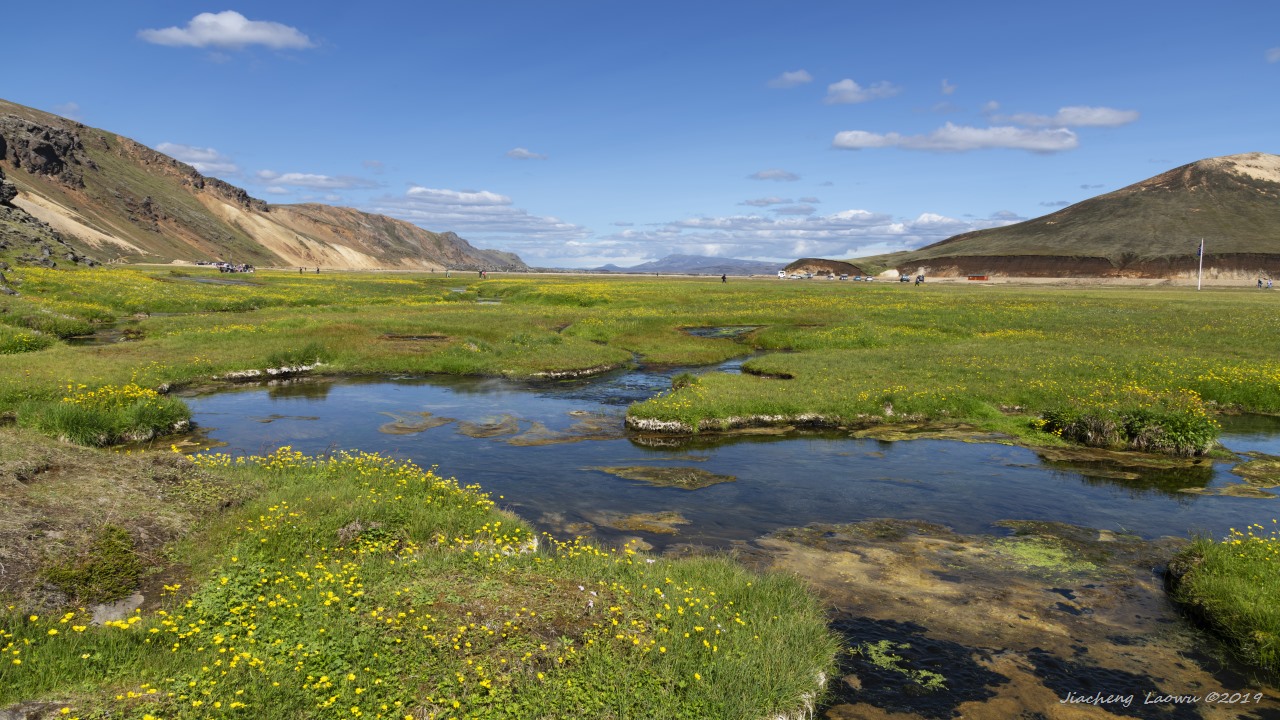 P3 Landmannalaugar Valley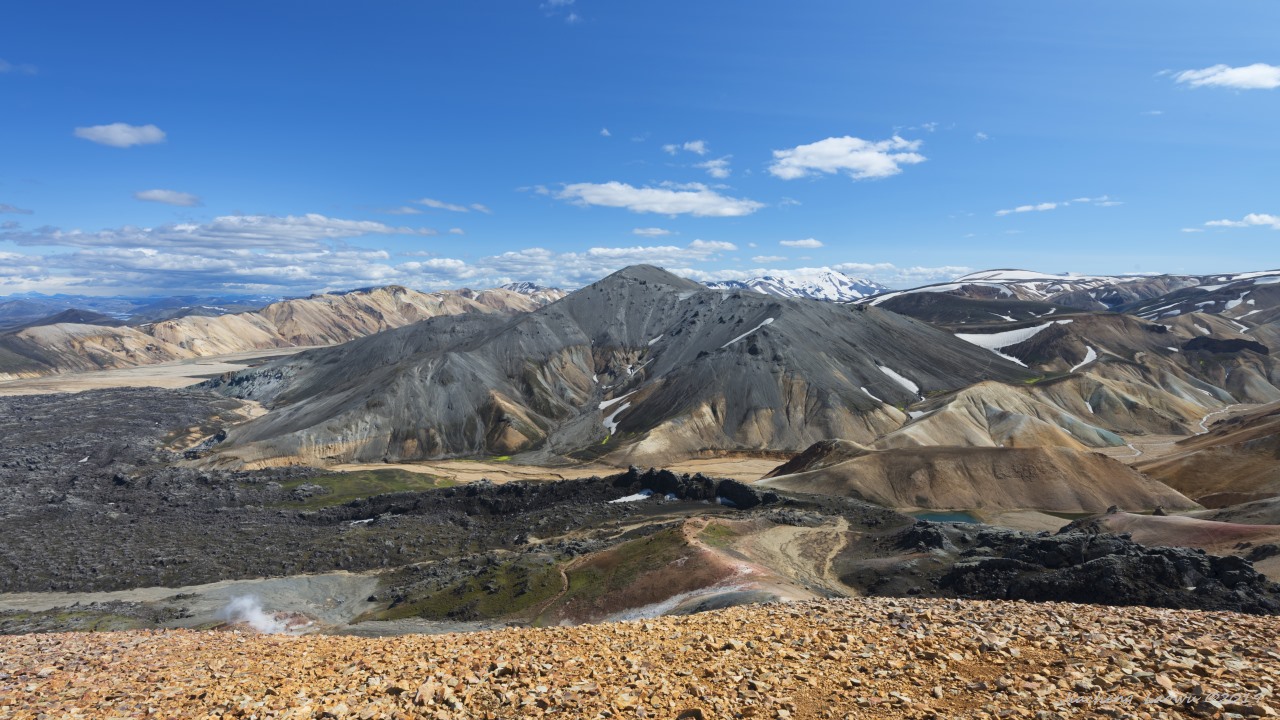 P4 The mountains and obsidian field in the foot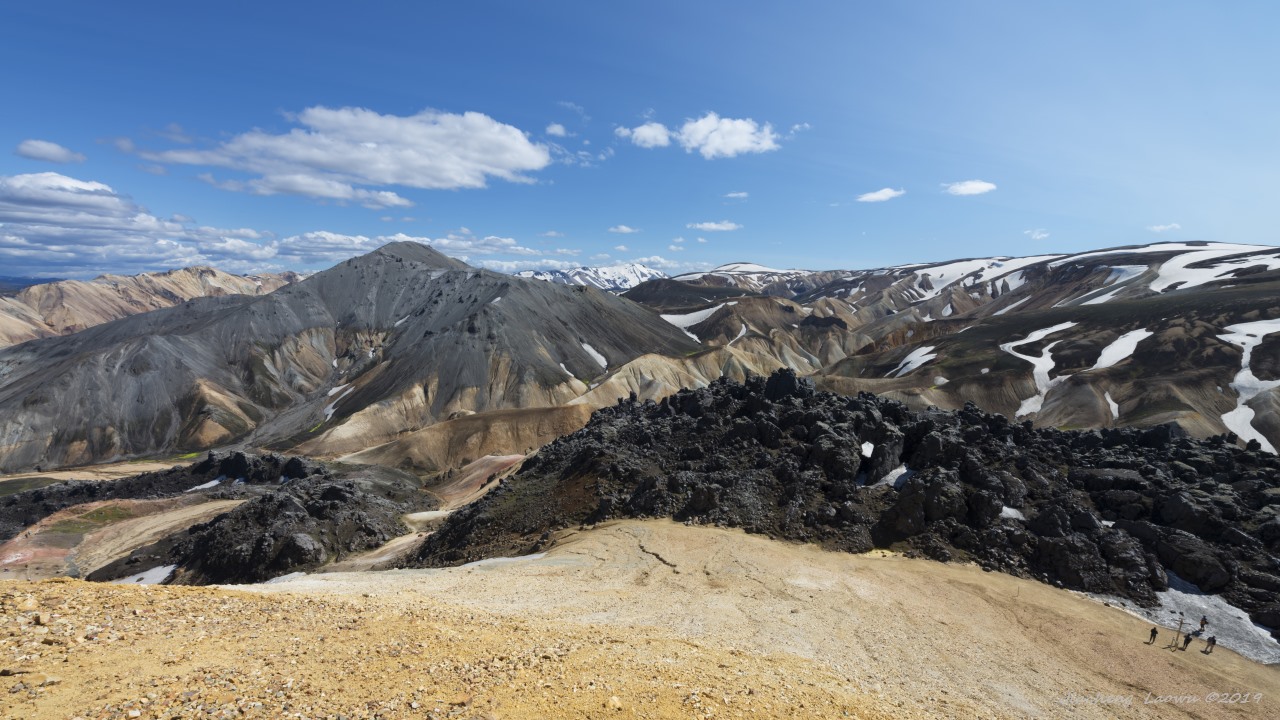 P5 The mountains and Laugahraun obsidian field in the middle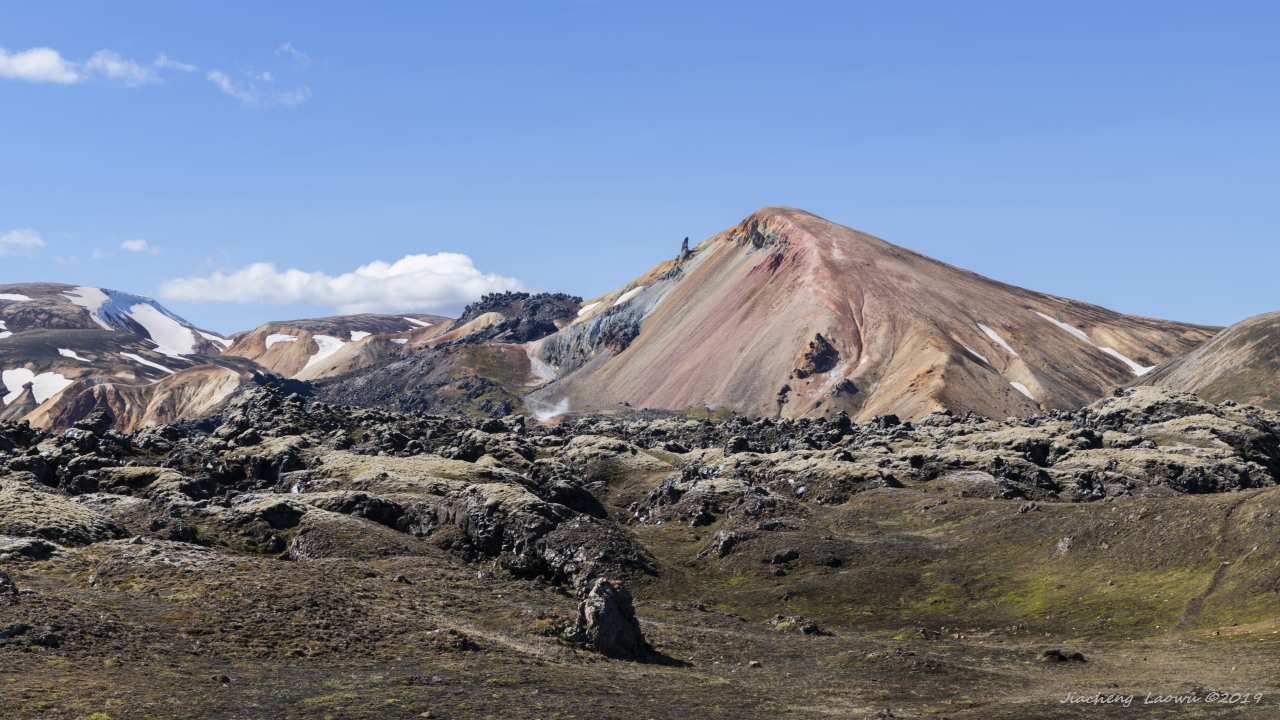 P6 Obsidian in frontand colorful Mt. Brennisteinsalda in the back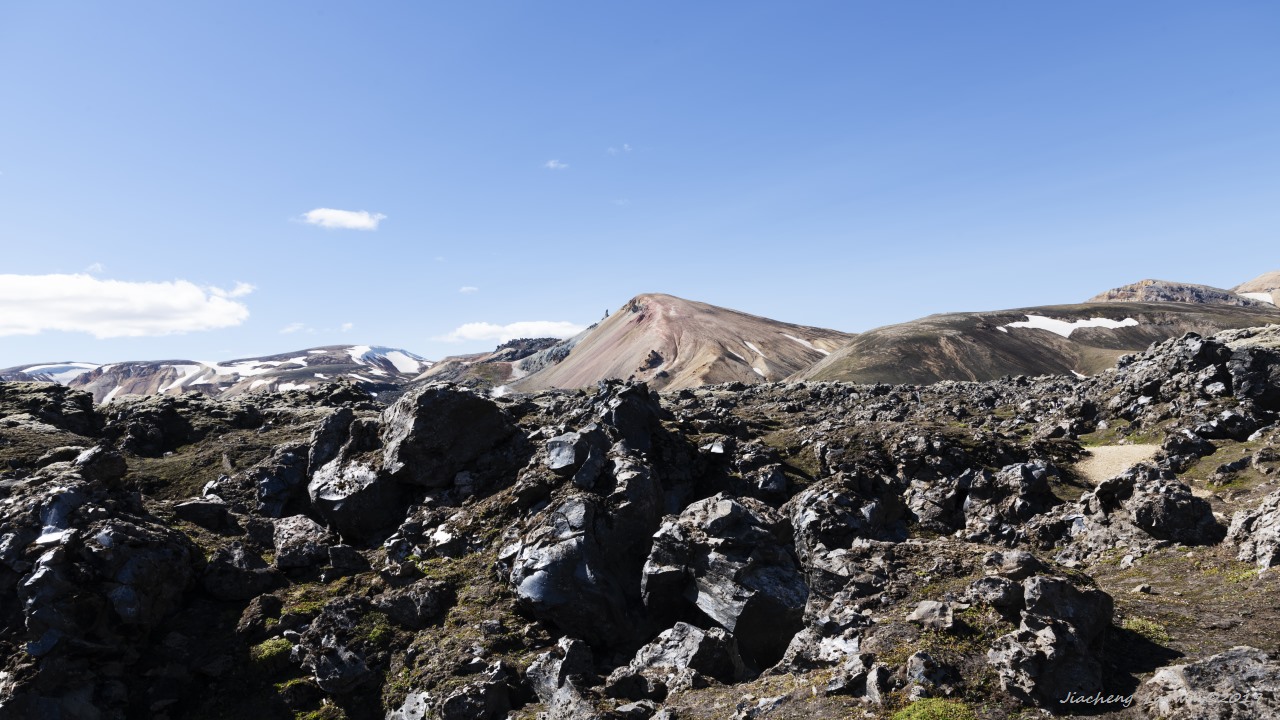 P7 shining black rock, Obsidian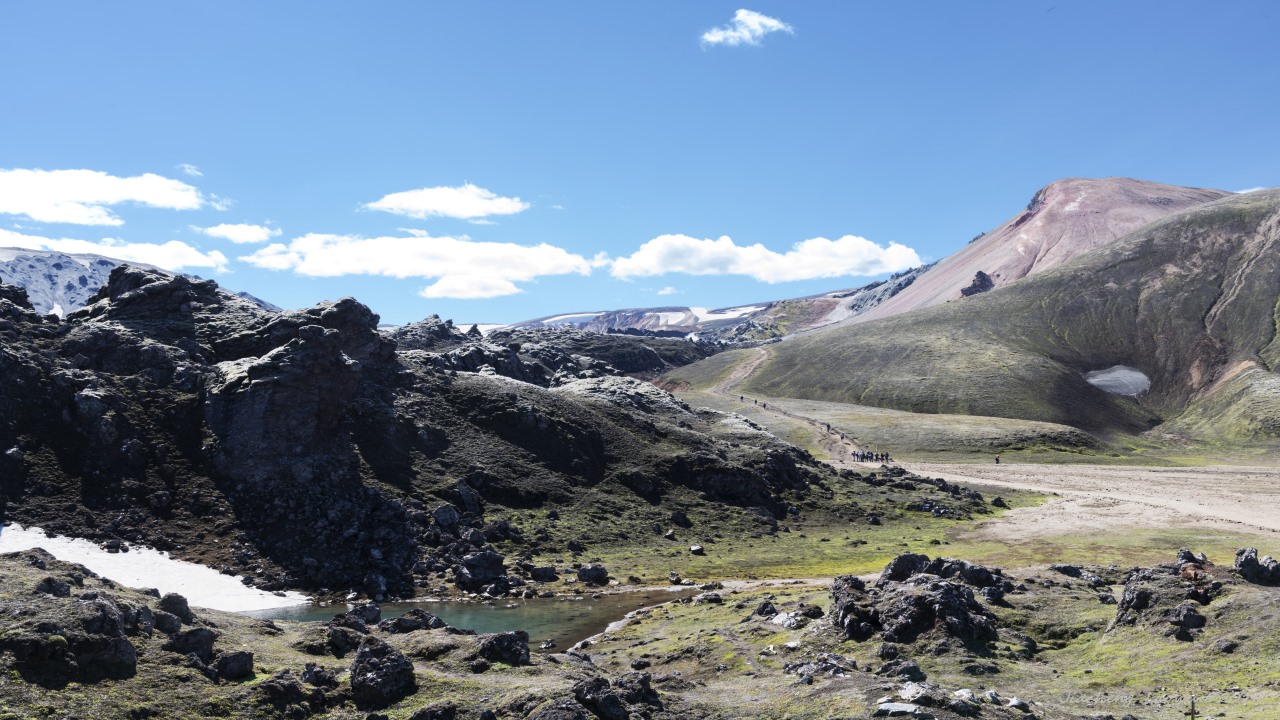 P8 The trail to Mt. Brennisteinsalda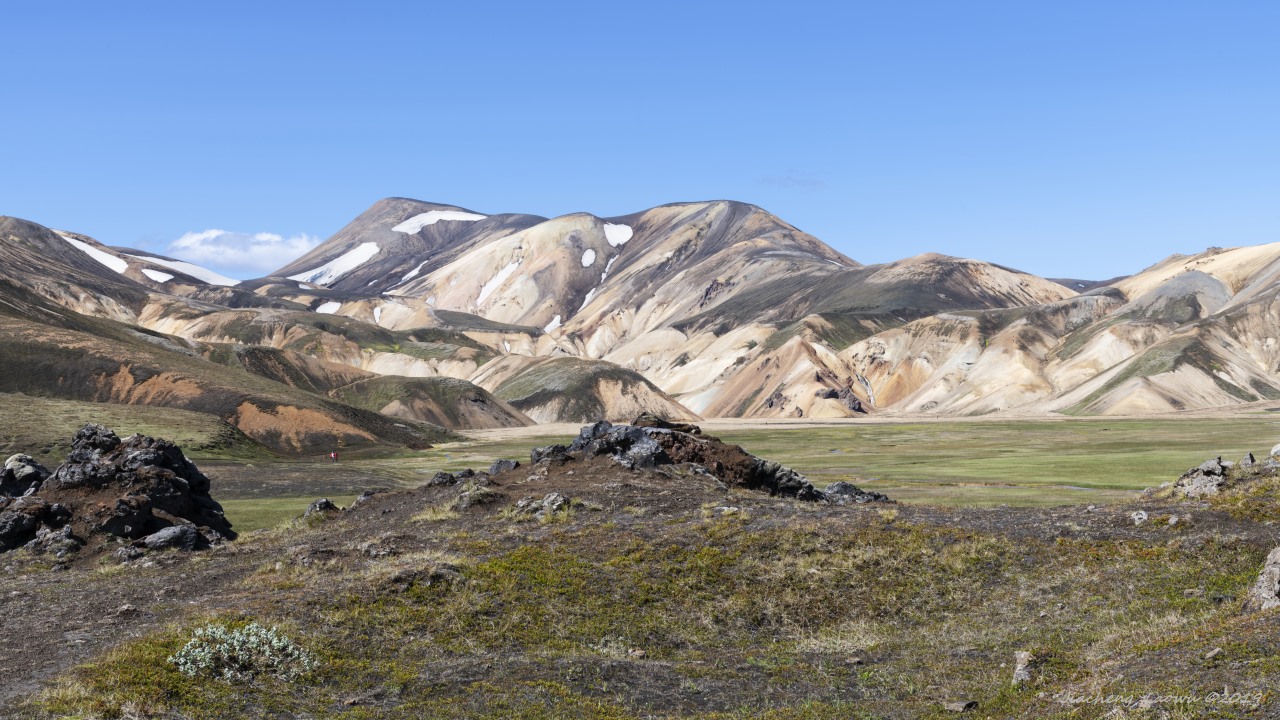 P9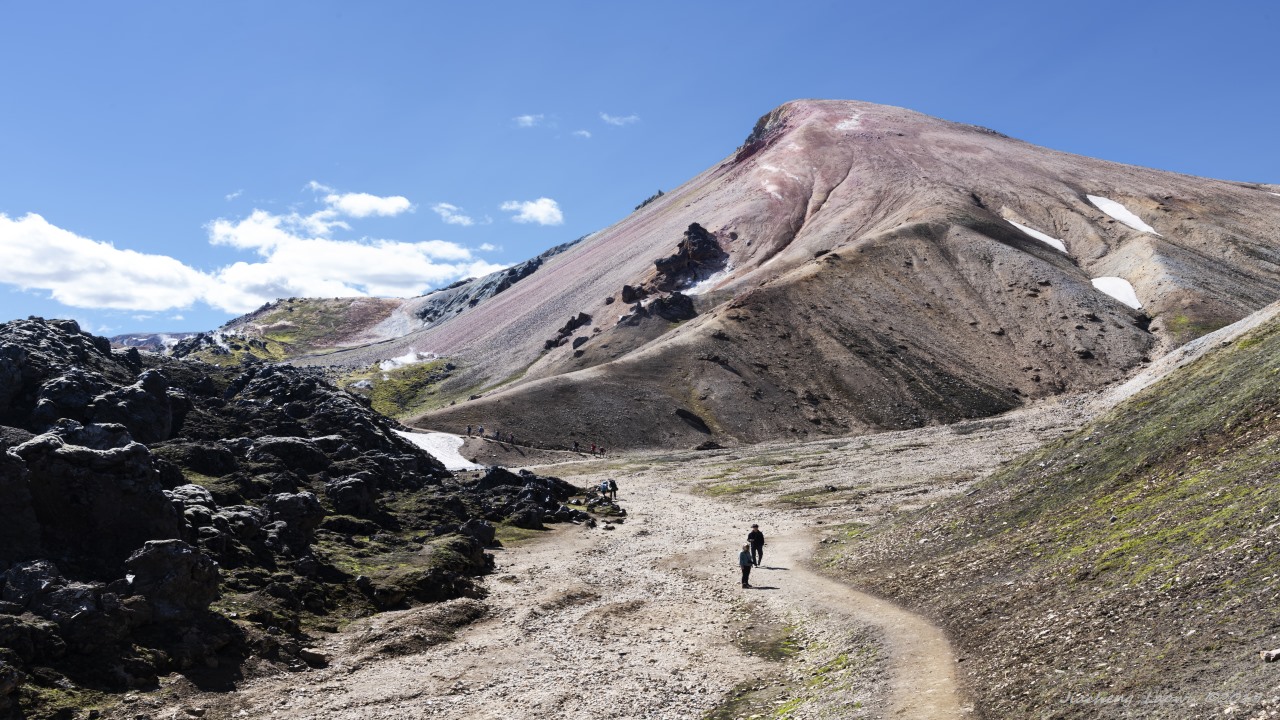 P10 Colorful Mount and the thermal on the foot slope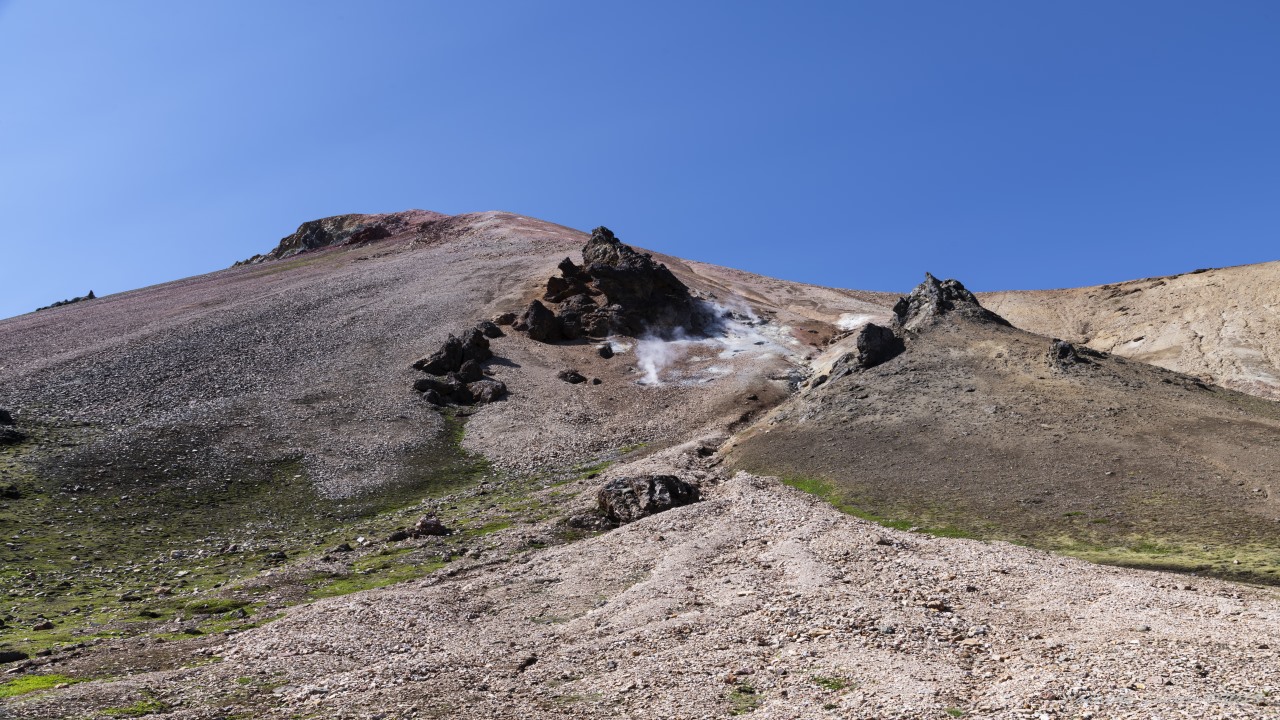 P11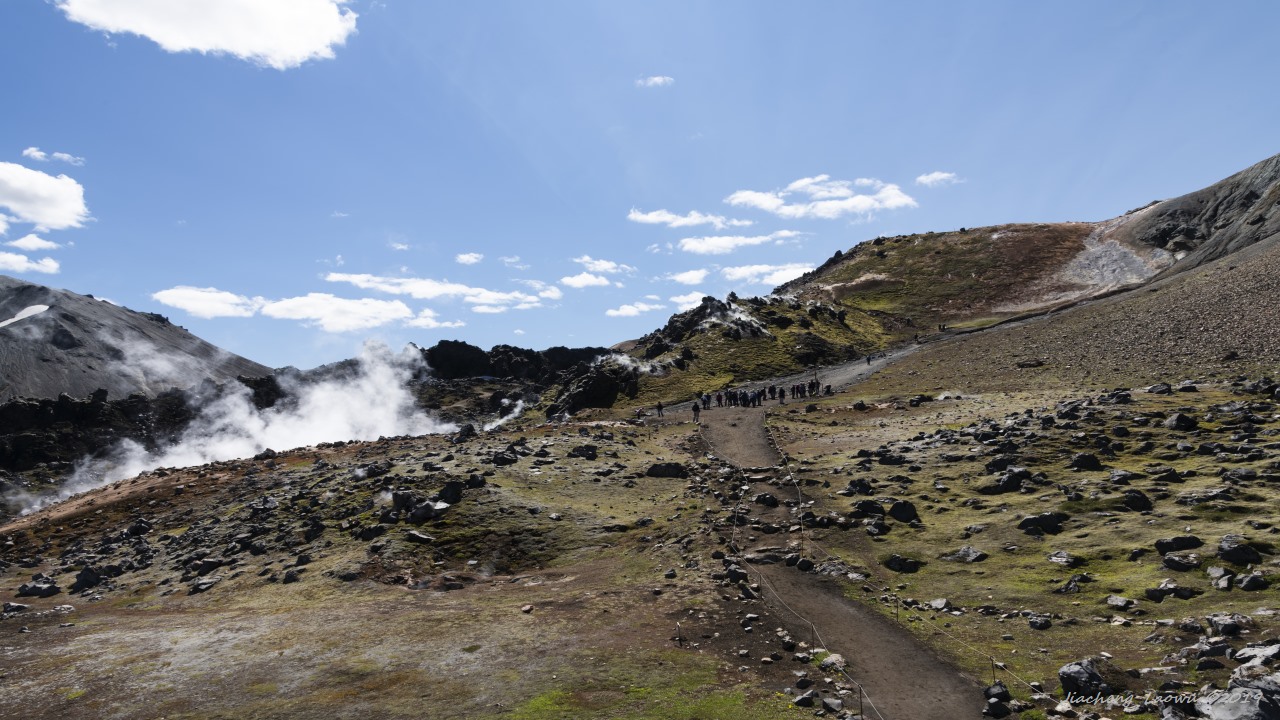 P12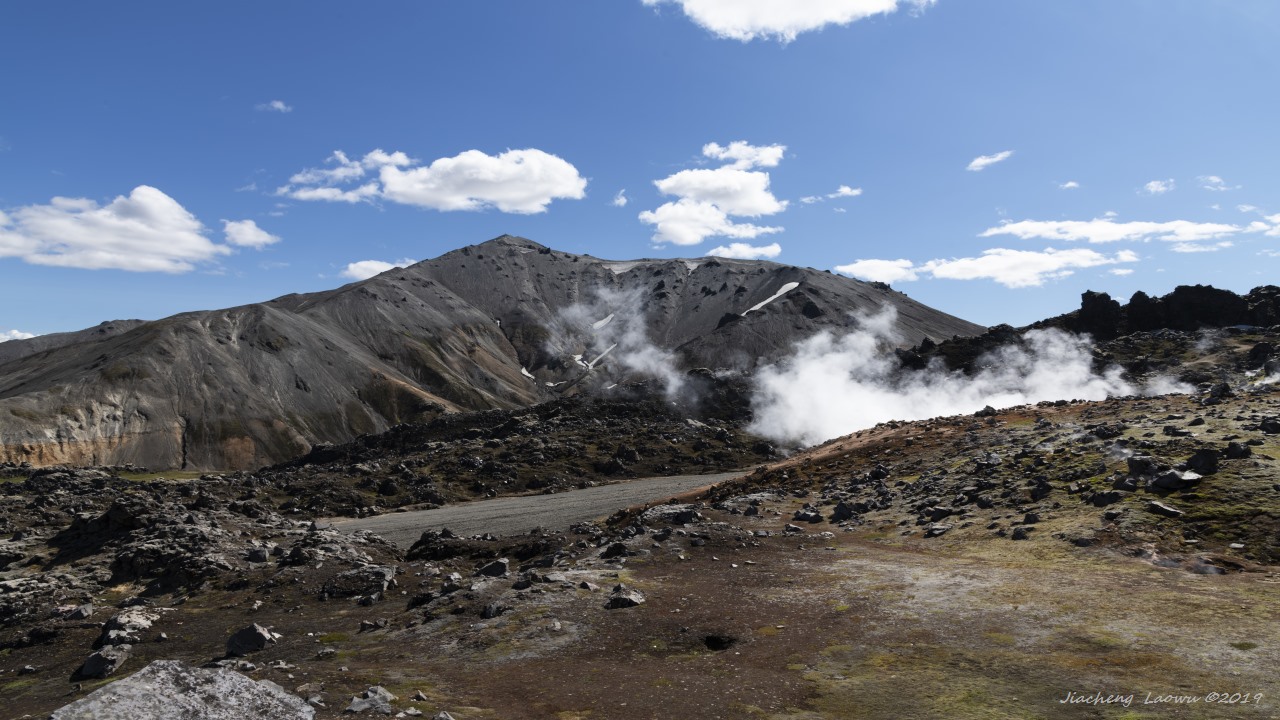 P13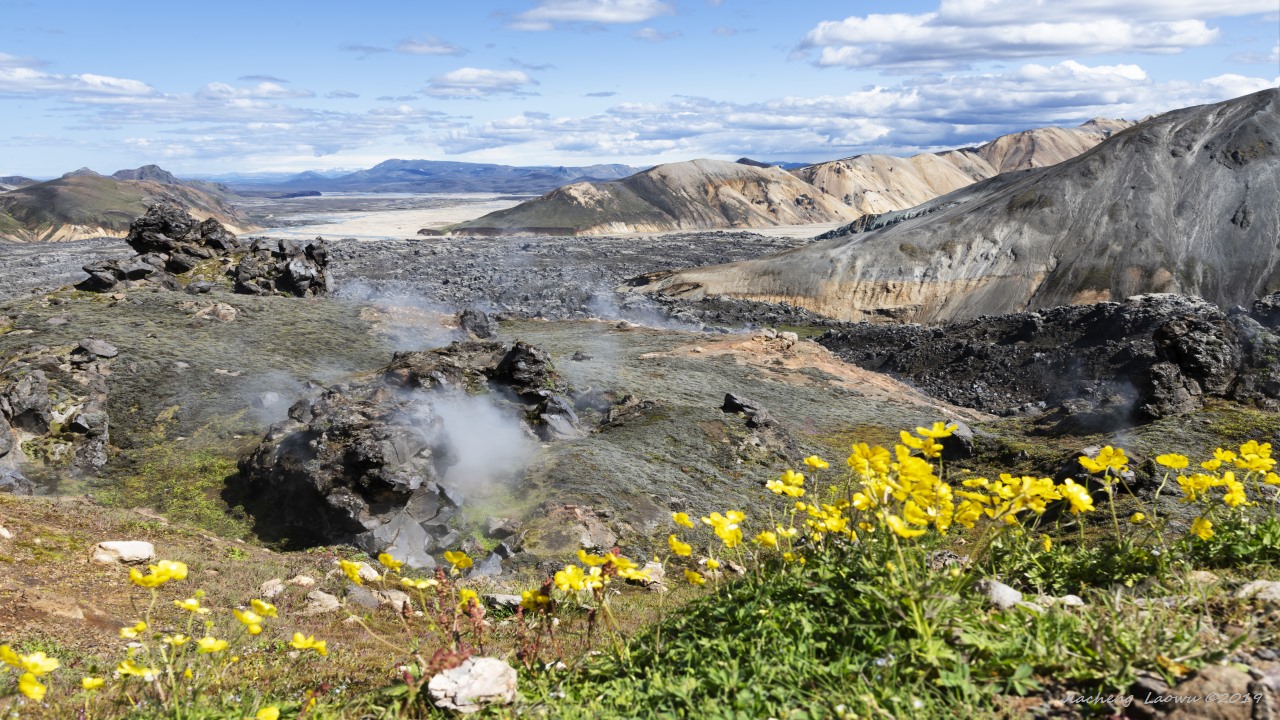 P14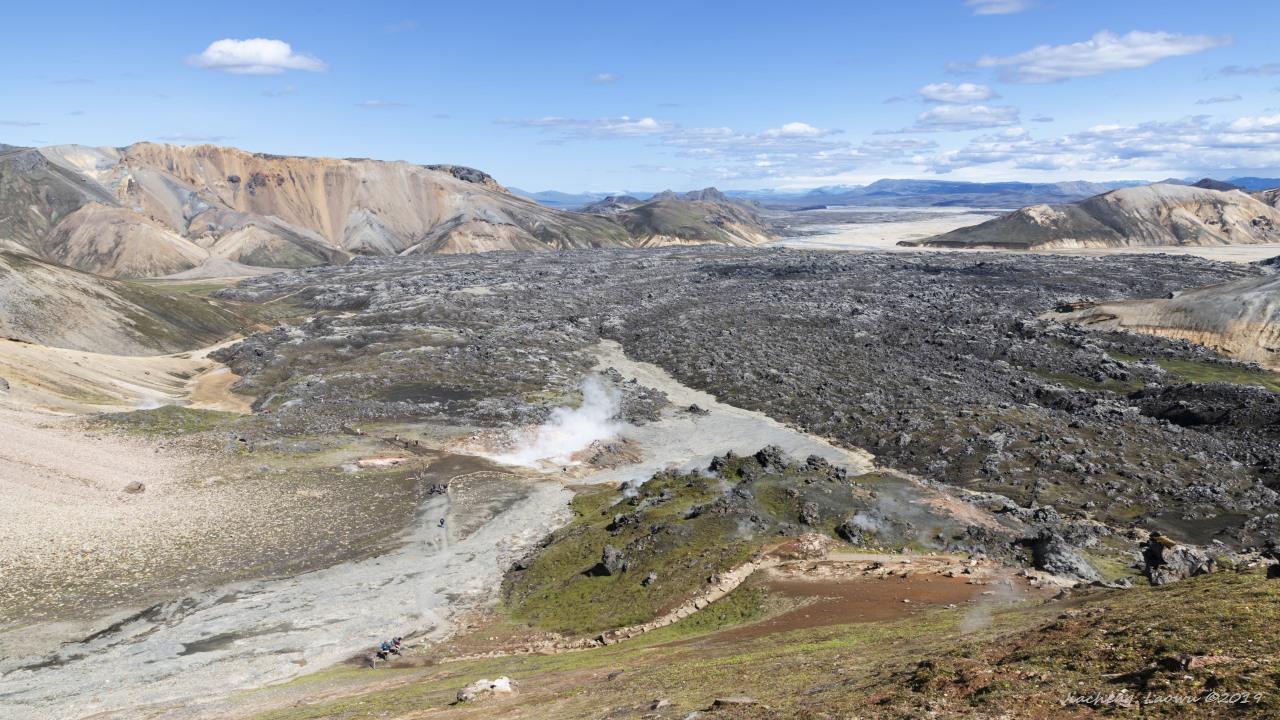 P15 The full picture of Laugahraun obsidian field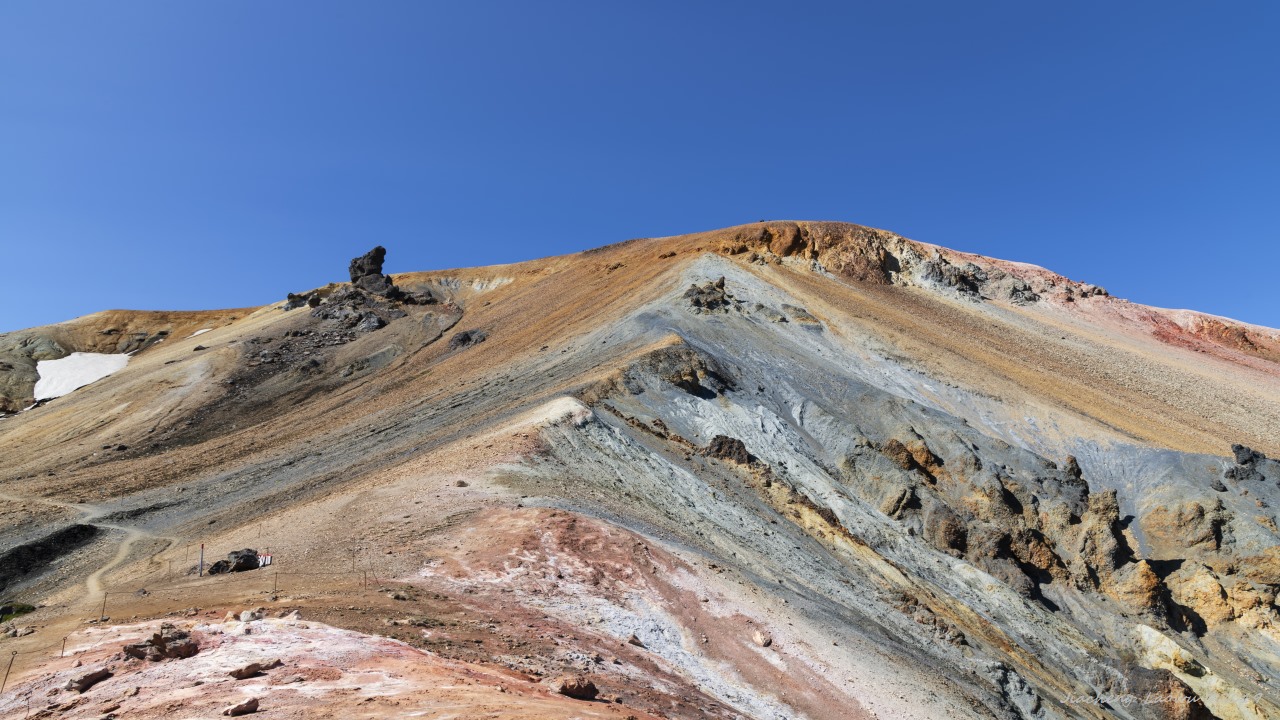 P16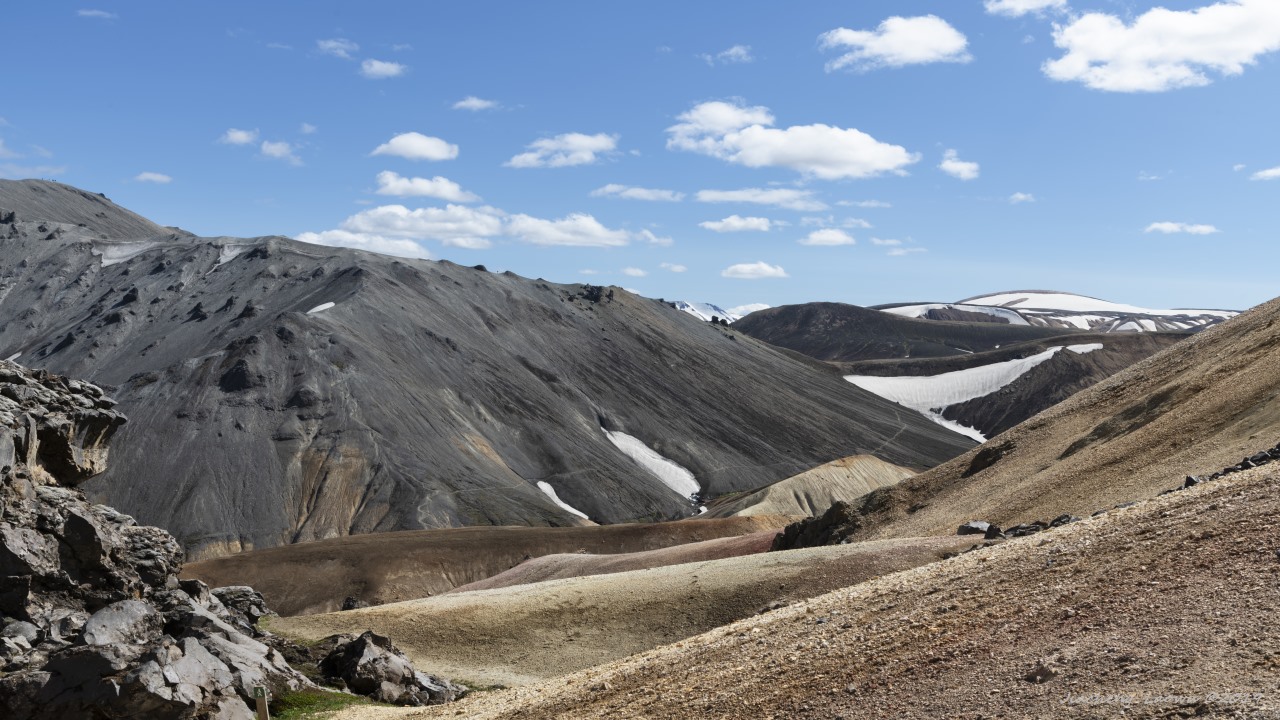 P17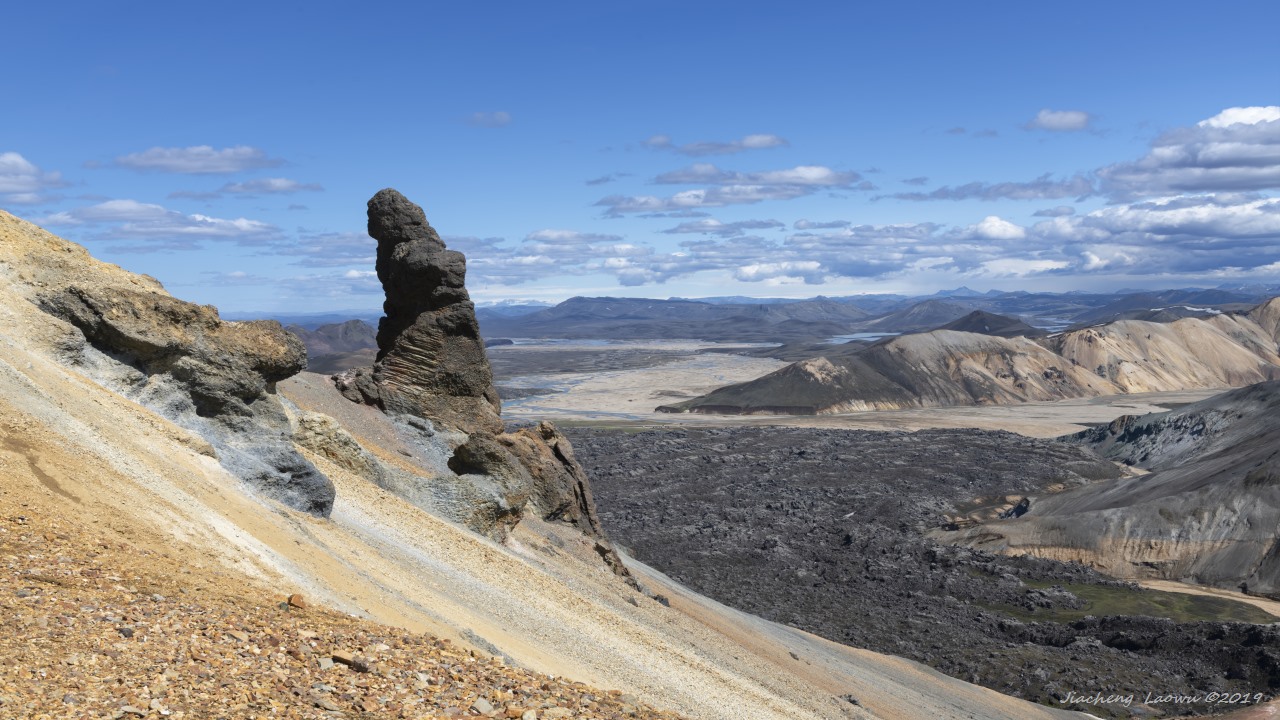 P18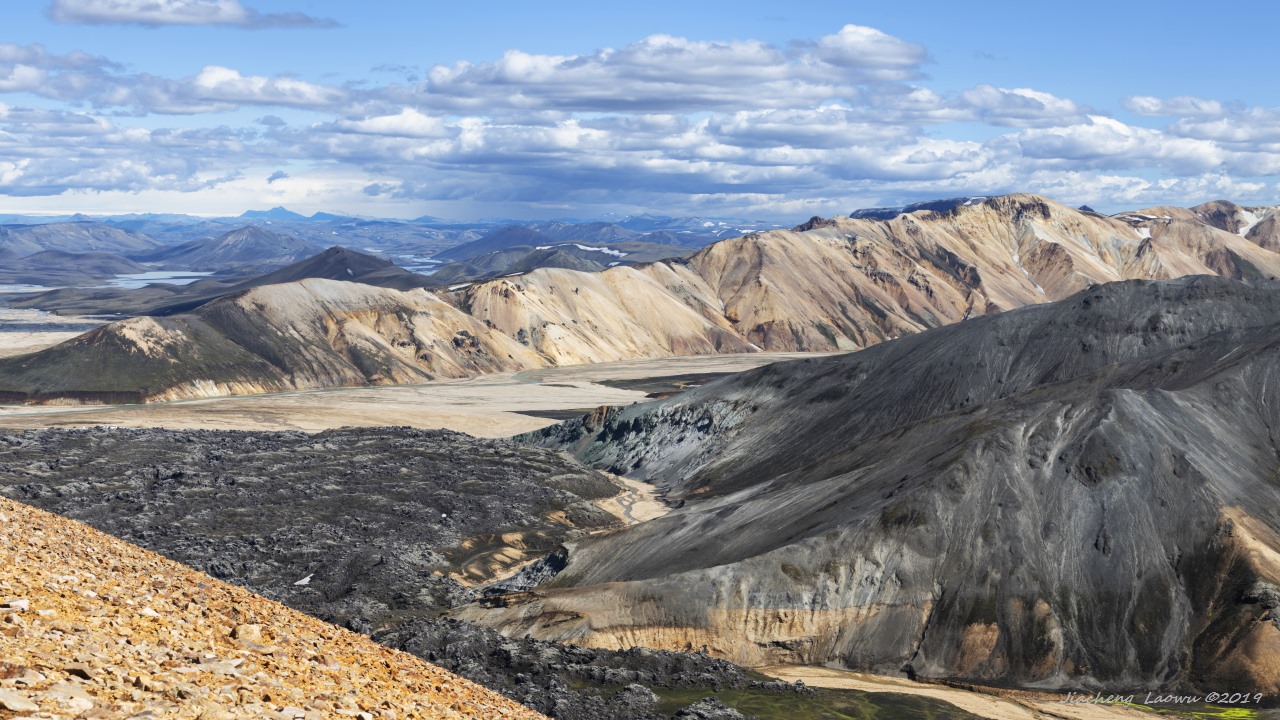 P19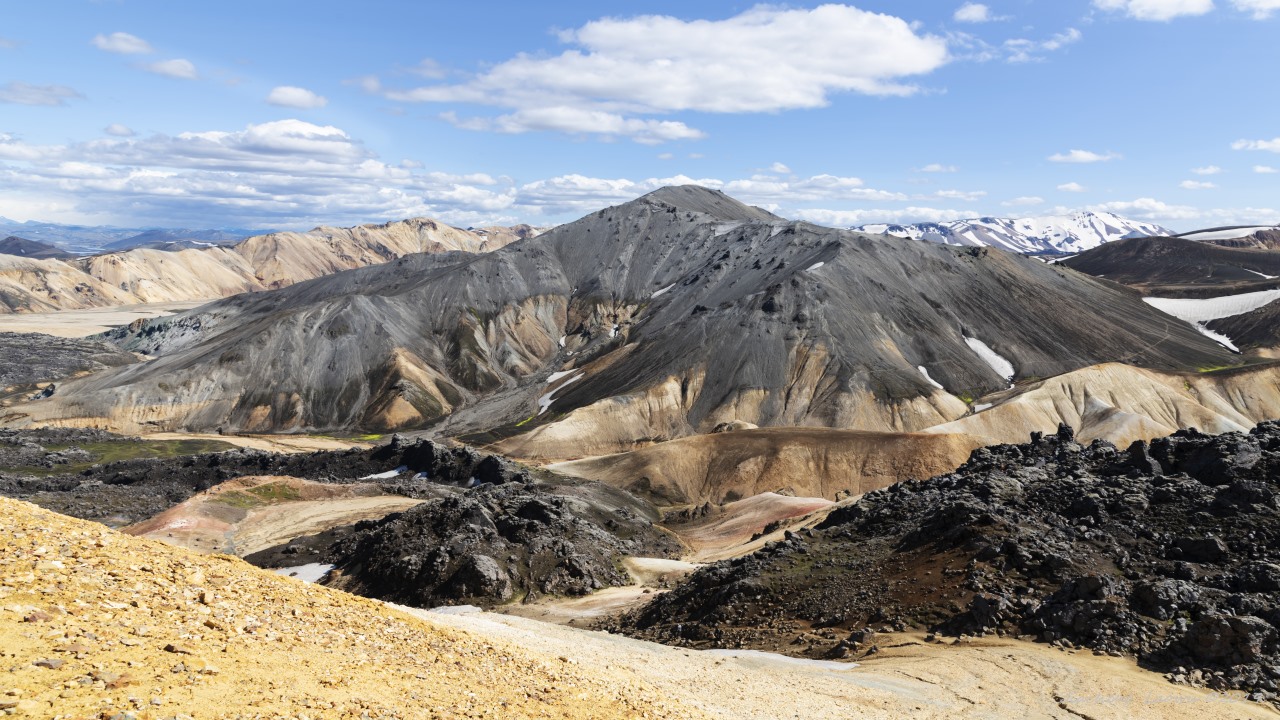 P20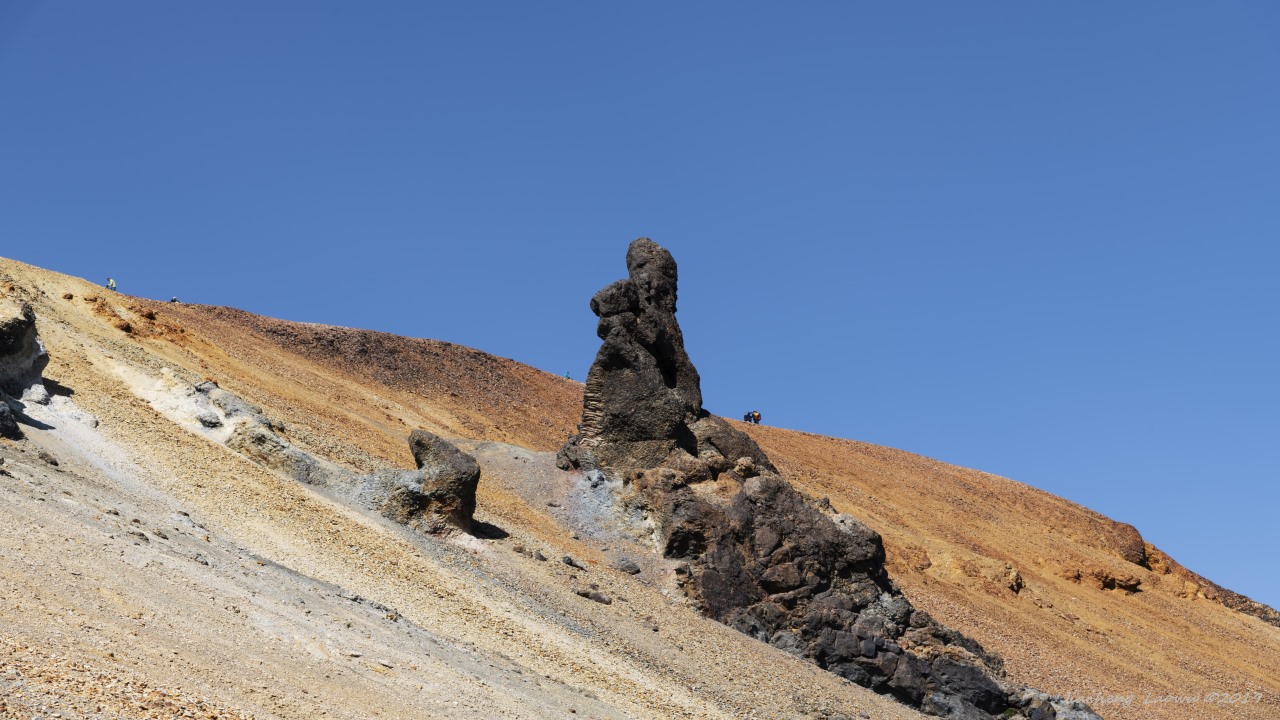 P21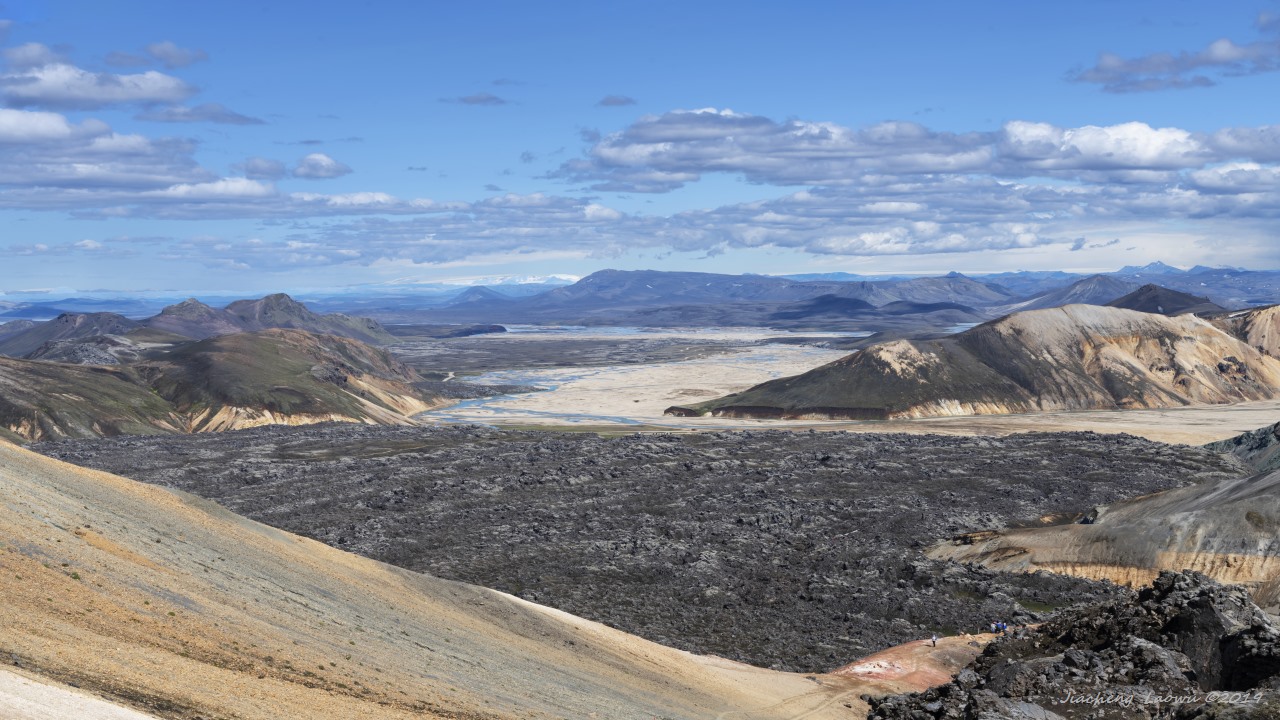 P22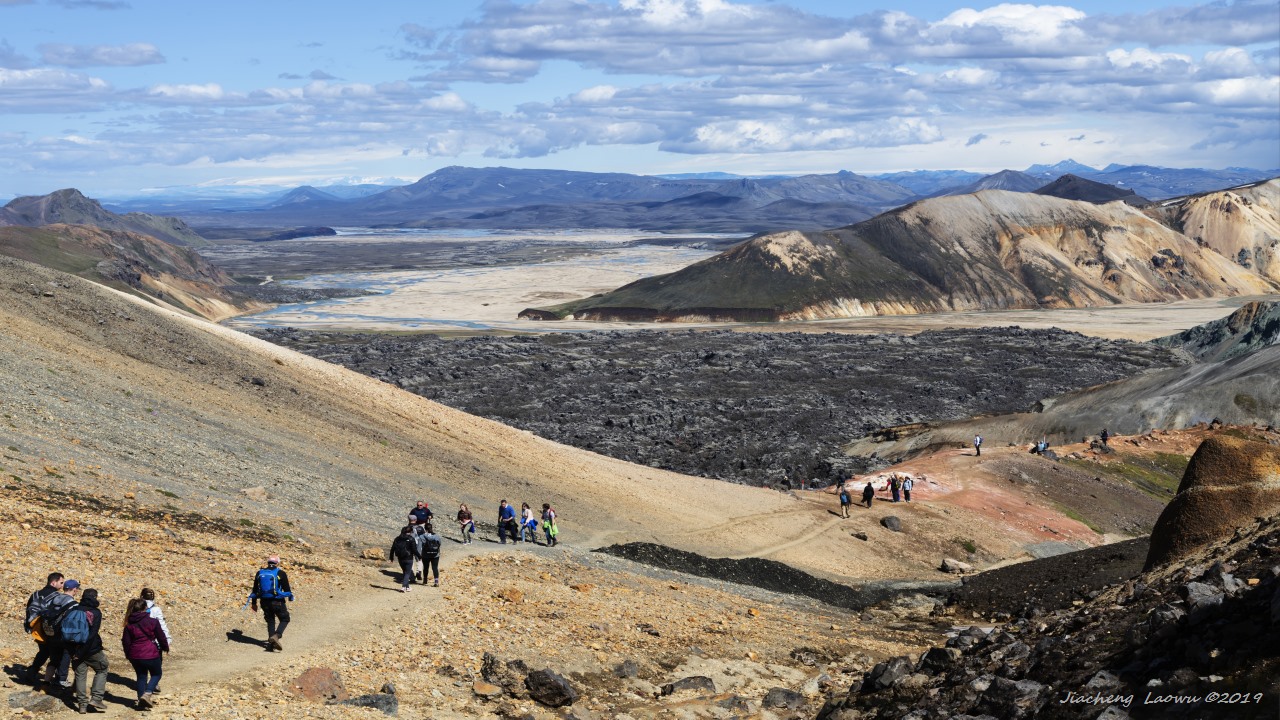 P23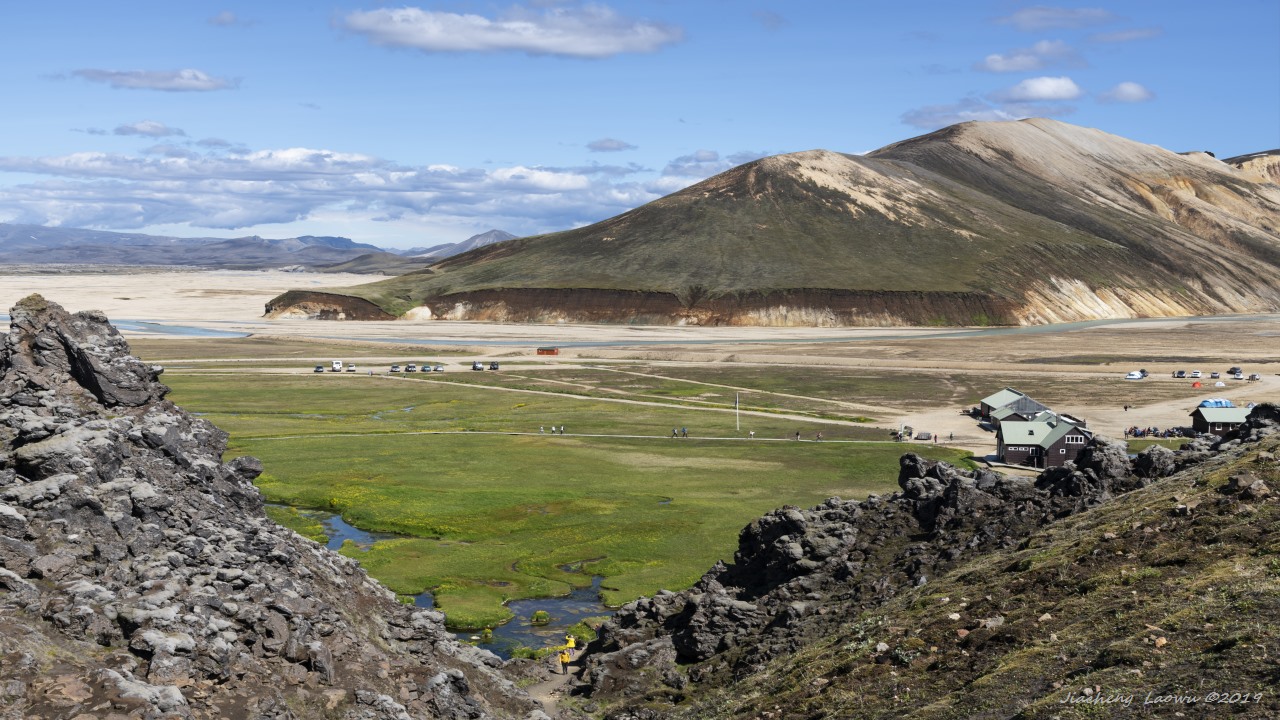 P24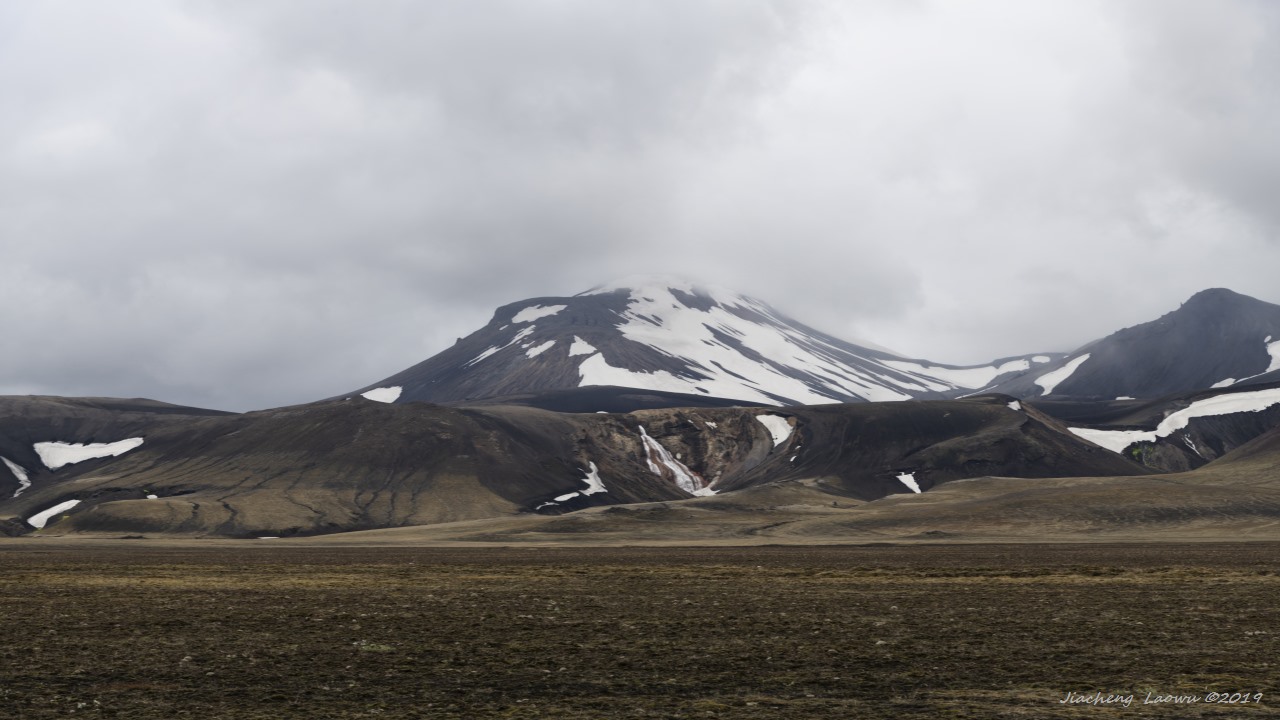 P25 A scene along route F225 in the dark raining evening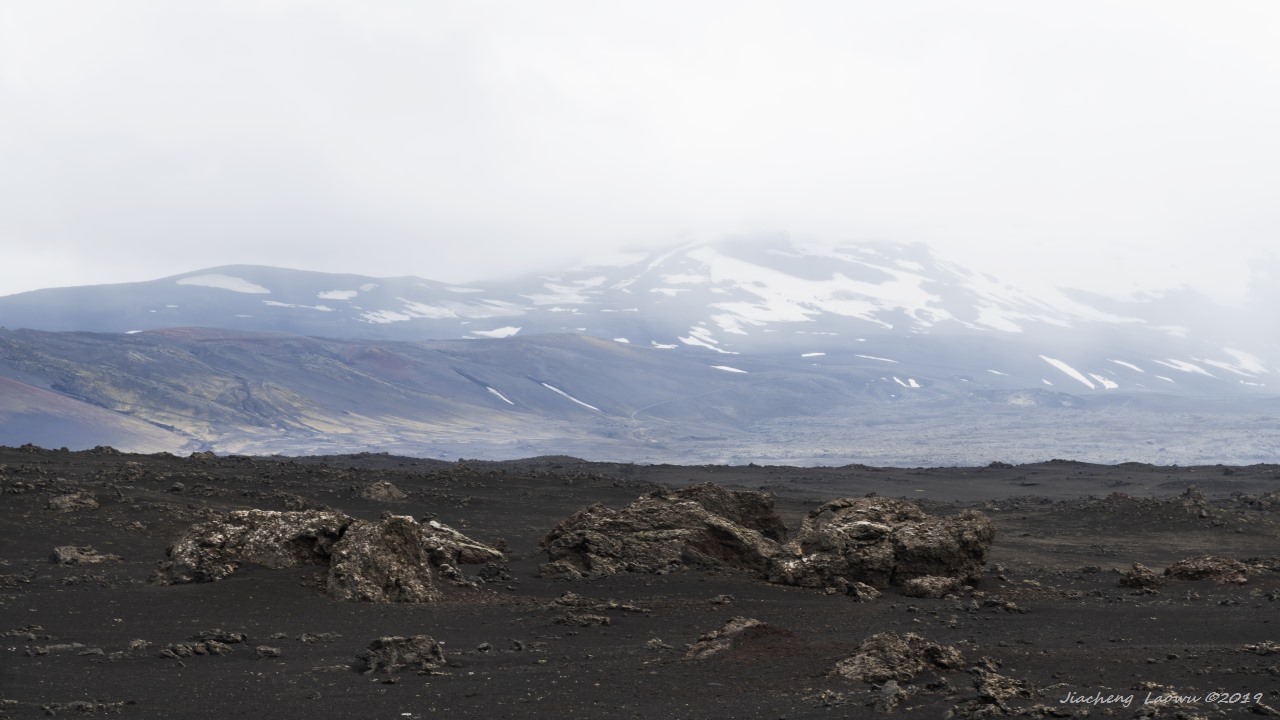 P26 A lava basin and the snow covered mount on route F225